Hello CCA Student, Alumni and Community, as the Career Development Office (CDO) transitions services  online, please know we will continue to offer career and professional development services virtually, via Zoom and phone appointments. 
To schedule an appointment or find resources, refer to the following:
Telephone/Online Appointment: To connect with a Career Development staff member, go to cca.joinhandshake.com to schedule an appointment.
CDO Portal Resources page: Our Resources page has guides on Resumes, Portfolio Creation, Writing a Cover Letter and more to access 24-Hours a day. 
Online Resume, Portfolio, & Application Reviews: We virtually review resumes, portfolios and application materials.  Submit your items online, at cca.joinhandshake.com, to have them reviewed. 
Social Media: Follow us on Instagram @cca.careers or search for us on Facebook @CCA.CareerDevelopmentOffice for the latest career tips and news about services and programming.
Programming: Look out for online programming about the  job/internship search, online networking approaches, interviewing online and MORE!! 
Send questions to  careers@cca.edu
CCA Sparks is a new business pitch competition and mentorship program for undergraduate and graduate students at California College of the Arts, launching in the Spring of 2020, designed to support students in learning about the creation of new business ventures, and foster a culture of innovation and entrepreneurship at CCA.
Students will receive training and support on developing their ideas and business plans throughout the program, and compete in front of a live audience and panel of judges for cash prizes during a live pitch event in the spring.
---
Applications for Spring 2020 are currently closed.
---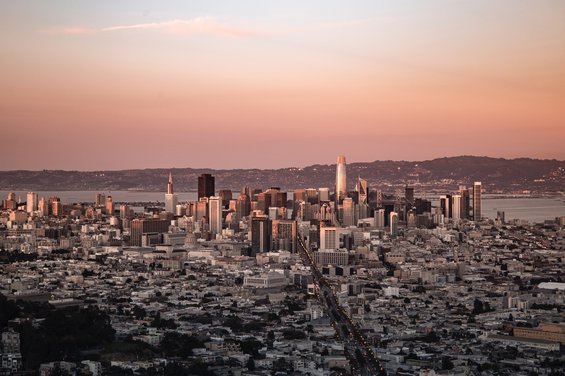 As one of the top-ranked art and design colleges in the country, located in the heart of San Francisco, CCA is uniquely positioned to be at the forefront of arts entrepreneurship.

CCA Sparks will support artists and designers who want to become entrepreneurs and freelance artists, by providing them with a co-curricular experience to learn business plan,-concepts, and proposal skills. Participants will be trained by Bay Area non-profit organization Intersection for the Arts. CCA Sparks signifies the institution's commitment to preparing students for successful careers as artists and entrepreneurs.
---
Applications Open: Tuesday, January 21, 2020
Application Deadline: Monday, February 10, 2020
*Arts Accelerator (Day 1) : Saturday, February 29, 2020 from 1:00-5:00pm in Nave Alcove, SF Campus
*Arts Accelerator (Day 2): Saturday, March 7, 2020 from 1:00pm-5:00pm in Nave Alcove, SF Campus
*Business Plan LAB : Saturday, March 14, 2020 from 8:00am-4:00pm in 1111 Eighth St., E1, SF Campus
CCA Sparks "Practice Pitch" Event: Friday, April 3, 2020
CCA Sparks Final Pitch Event: Friday, April 17, 2020


---
CCA Sparks is presented by California College of the Arts' Career Development Office, in partnership with Intersection for the Arts.
---
Questions? Contact Diana Chávez or Nicole Mueller in the Office of Career Development at careers@cca.edu for questions about CCA Sparks. For any questions about international student eligibility, please contact the ISAP Office at isap@cca.edu.