Student Studio, Shop, + Lab Reservations
Student Studio, Shop, + Lab Reservations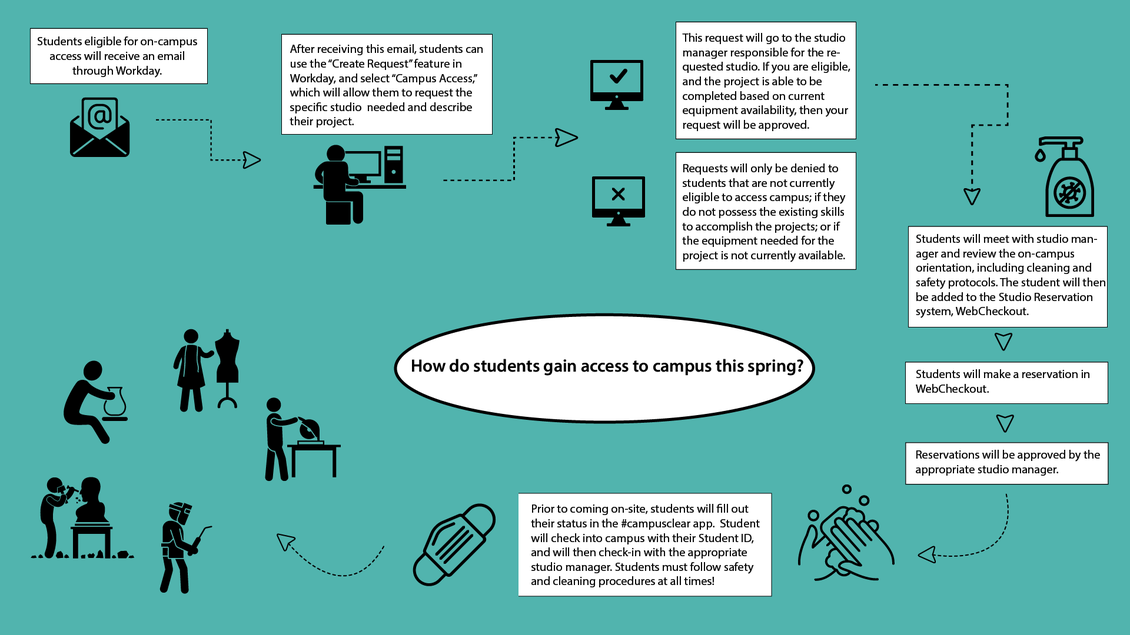 CCA's WebCheckout Patron Portal is the shop, studio, and resources reservation system for all students who are currently eligible to be on campus. If you are a teaching and hybrid faculty member and are interested in reserving class time, please reach out to Ayana Richardson (ayana.richardson@cca.edu) and/or Ale Morales (amorales@cca.edu).
Student access and eligibility is based on class standing. Eligible students will receive a notification through Workday. If you believe you are eligible and have not received a notification, please contact shops@cca.edu.
Students who have been approved by the Workday process and have met with a Studio Manager over zoom, can reserve spaces through the WebCheckout Patron Portal's Studio Reservations -- Locations. Space availability is based on current health measures from both Alameda and San Francisco Public Health Departments.
For step-by-step instructions of how to complete your request in WebCheckout, please see below.
---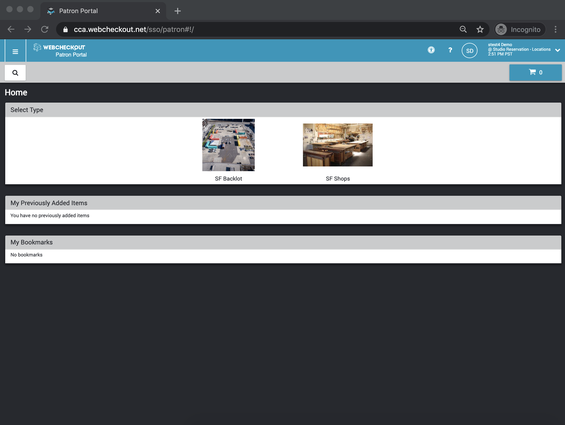 Step 1: Select a Studio Location
To get started you will have to select a studio location you are interested in making a reservation in. Examples: SF Backlot or SF Shops.
---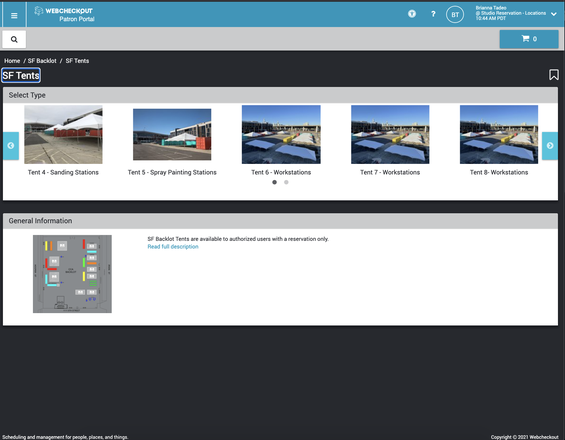 Step 2: Select the studio area
Once the "studio location" is selected, all studios areas within that location will be listed that you have authorization to reserve.
---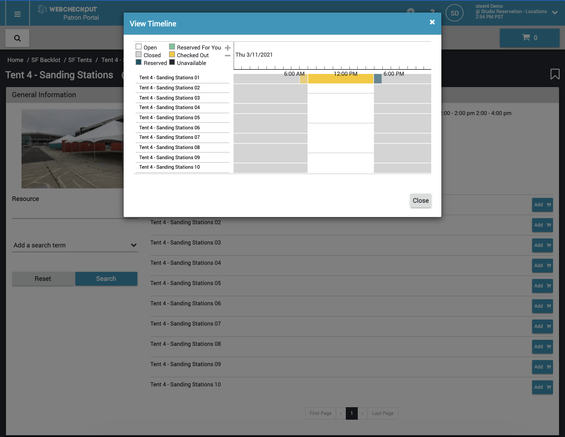 Step 3: Check availability
Many of these areas will have multiple stations available for reservation. You can check the station availability by clicking on the clock icon, this will open a pop calendar for that location's station availability.
---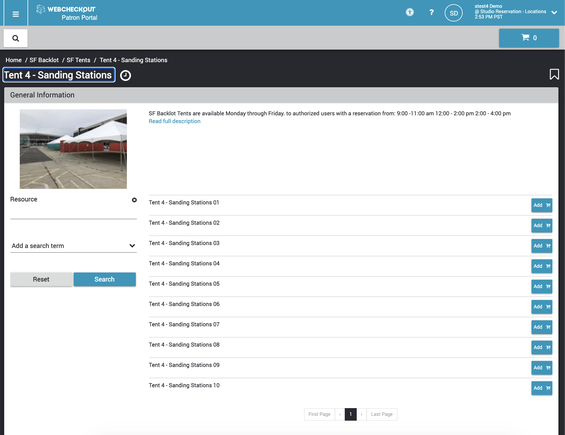 Step 4: Add Studio to Cart
You can click on the add button to add the studio station to your cart.
---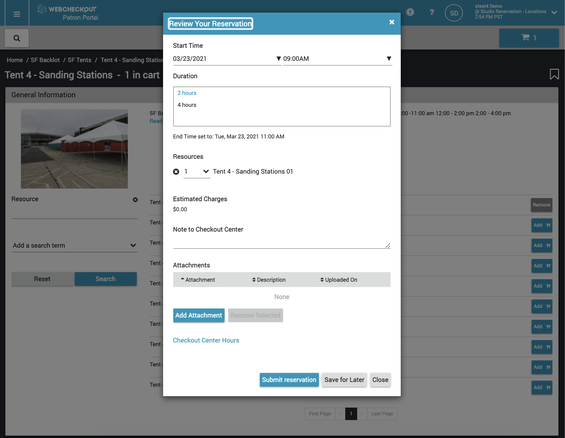 Step 5: Book reservations and submit request
Click on the cart in the upper right corner to open the Review Your Reservation window
Once open you can select a date and time for your reservation and you can submit your reservations request.
You can also add any notes in the Notes to Checkout Center if there is any additional information you would like the studio manager to know as the review your request.
---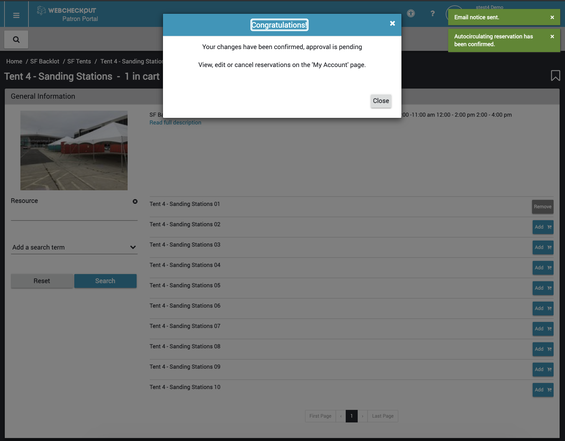 Step 6: Check your email
Check your email for confirmation of your reservation was approved.