Summer Start is a six-week program designed specifically for international students admitted for the Summer term. Students accepted into the graduate track take the Placemaking studio course and a corresponding English language class. Students accepted into the undergraduate track take a 4D CORE studio and a corresponding English language curriculum. As part of Summer Start, students get:
Field trips throughout The Bay Area
Weekly one-on-one mentoring
Personalized introductions to CCA's facilities, shops, and campuses
Customized studio art and English language instruction
Interdisciplinary community
Six units towards students' graduation requirements at discounted tuition
Summer Start is an ideal way to join the CCA community. Students meet fellow international students and get a feel for our campuses, The Bay Area, and American academic life before the rush of the Fall semester.
---
Summer Start 2020
Wednesday, July 1
Summer Start undergraduate and graduate student housing check-in, Blattner Hall
Thursday, July 2
Required Summer Start all-day orientation
Friday, July 3 – Monday, July 6
Get settled and explore San Francisco, includes several required excursions and activities
Tuesday, July 7 – Friday, August 14
Summer Start classes in session
---
---
Confirm your attendance by Friday, May 1...
To confirm your attendance in Summer Start, submit your nonrefundable enrollment deposit ($300 for undergraduates; $500 for graduates) by Friday, May 1. The remainder of tuition and fees is due by Monday, June 1.
International students accepted for Fall may choose to enroll in Summer Start. Interested students should contact Nina Sadek.
---
---
Steps towards your F-1 visa:
Submit your enrollment deposit by Friday, May 1.
Submit your I-20 Request Form as soon as possible and no later than Friday, May 22. Students are required to submit the I-20 Request Form and all required financial documentation in order to receive the I-20 document required for the student visa interview at the U.S. embassy. For a step-by-step guide to the I-20 and F-1 visa process, click here.
Schedule your visa interview. Students should carefully plan ahead and make appointments for their visa interview as soon as possible, scheduling appointments in May or early June at the latest. For more information and to make an appointment for a visa interview, visit the U.S. Department of State website.
---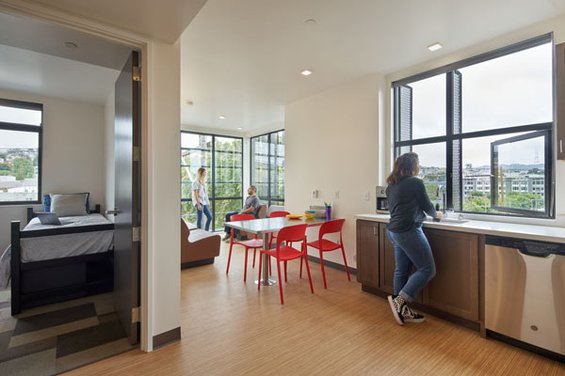 Plan to arrive in San Francisco on Wednesday, July 1, 2020, to check-in to CCA's new Blattner Hall. We'll introduce you to the neighborhood, its grocers, cafes, art supply stores, and more. We'll provide detailed orientations and tours of CCA's facilities and campuses. Additional information will be emailed to registered students.
---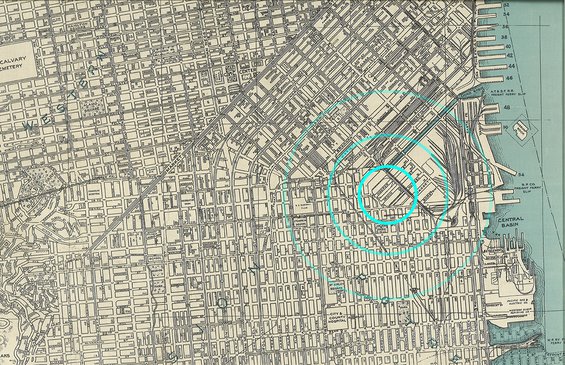 ---

Build your portfolio: Workshops introduce students to techniques and strategies for exhibiting and documenting your work.
Explore San Francisco: The program includes visits to some of the city's most notable arts, design, and architectural landmarks.
Experiment with digital techniques: Undergraduate students are introduced to 4D software. Graduate students gain exposure to new technologies of digital fabrication: laser cutting, CNC routing, and 3D printing.
Be immersed in studio culture: Students participate in critiques, pin-ups, and design reviews. The graduate program concludes with a public exhibition of student work.
Summer Start is not for the faint of heart. Be prepared for a full-time, immersive studio and language program. You'll explore multiple modes of design and representation that culminate in a final review and exhibition of student work. This is the perfect opportunity to acclimate to college life at CCA and in The Bay Area.
---
For more information, email: