MISSION:
The Student Success team provides students with guidance, individualized support, and academic strategies. We connect students with resources and opportunities for affirming and building on their strengths and assets, cultivating a creative practice, and promoting personal and professional development. Through our work together, students engage in self-reflection and meaningful learning, prioritize holistic wellness, and further define their goals and purpose.
VALUES:
Connection - Connect students with resources, opportunities, and community to build meaningful relationships and strengthen belonging
Reflection - Engage students in reflection of self and their circumstances as an important part of their growth, creativity, and decision-making
Support - Cultivate welcoming and affirming spaces to promote academic success and holistic wellbeing
VISION:
The vision of the Office of Student Success is to work in collaboration with our community through outreach and engagement to help students activate their strengths and further develop their creative voice. We recognize and celebrate the unique experiences and talents every student brings to our community, and which is the foundation of their success.
PROGRAMS AND RESOURCES:
Academic success workshops focused on key deadlines, policies, resources, and support. Essential for students with academic probation status, students who have received interim progress reports, and students requesting permission to repeat courses
Study groups offered in collaboration with Learning Resource Center, exploring study skills, managing your schedule (time management), developing SMART goals
Quarterly newsletters for students spending time away (not currently attending, on a leave of absence, or with dismissal status)
---
OFFICE OF STUDENT SUCCESS STAFF
---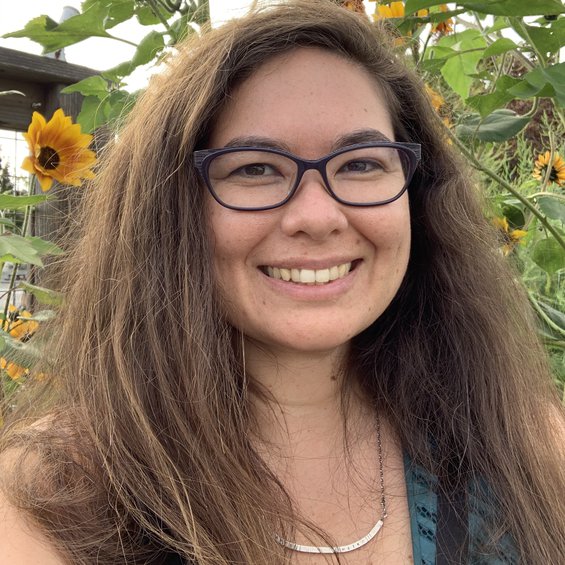 FONDA YOSHIMOTO-REED, MFA - DIRECTOR OF STUDENT SUCCESS
Fonda Yoshimoto-Reed believes in the transformative power of education and that every student's unique background, experience, and interests are an essential source of strength and inspiration as they navigate their educational and professional journey. She earned a Bachelor's Degree in Sociology and Studio Art at University of California, Davis (UCD) and a Master's of Fine Arts in Ceramics at Rhode Island School of Design (RISD). She served in multiple roles in Academic Advising at CCA before becoming Director of the Office of Student Success in 2021. Fonda is a dancer with Halau KaUaTuahine, a Polynesian dance group, under the direction of Māhealani Uchiyama in Berkeley, California. She is a mother of two young children and is inspired by their love of learning and innate creativity.
Email at fyoshimoto@cca.edu
Appointments at fondayoshimoto.youcanbook.me
---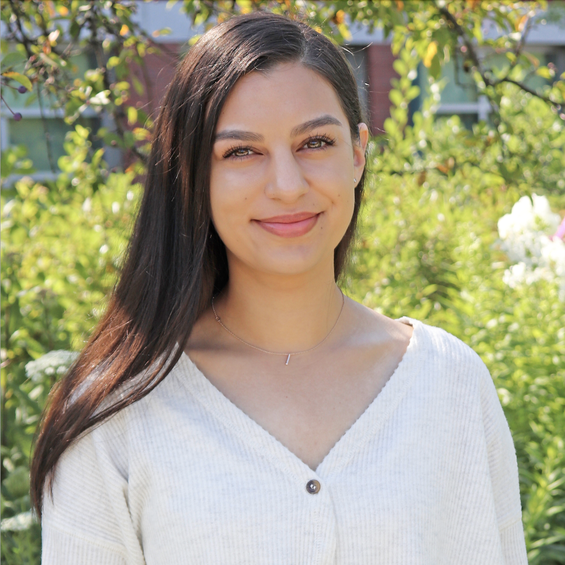 BIANCA RAMOS, M.Ed. - ASSISTANT DIRECTOR OF STUDENT SUCCESS
As a first-generation college graduate from a low-income background, Bianca Ramos is passionate about centering the lived experiences of students and providing them with individualized support with care and compassion. She earned a B.A. in Psychology & Social Behavior and Education Sciences from the University of California, Irvine (UCI) and a M.Ed. in Higher Education and Student Affairs Administration at the University of Vermont (UVM), where she experienced living in the snow for the first time. Bianca is originally from Oakland, CA, and she enjoys discovering new ice cream and boba spots around the Bay Area. Some of Bianca's favorite hobbies include figure skating for fun, making collages using magazines, and spending time with her cat, Frisco.
Email at bianca.ramos@cca.edu
Appointments at biancaramos.youcanbook.me
---
SARAH KRUSE, Ph.D. - ASSOCIATE DIRECTOR OF STUDENT SUCCESS - LEARNING RESOURCES
Sarah Kruse is passionate about student success and achievement and believes in the importance of creativity in education. She loves helping students feel empowered in their strengths and finding ways to take ownership of their own learning. She currently is an MFA candidate in Poetry at the University of San Francisco and received her doctorate from the University of Rhode Island in 2016. A former lecturer at Rhode Island School of Design (RISD) in Literary Arts, Sarah has been working with students in academia for over 15 years both teaching and tutoring. Her research interests include creative writing, poetry and poetics, the archive, critical race theory, and philosophy of language. She has published in Hotel Amerika, Shinning Rock Poetry Review, Assay: a Journal of Nonfiction Studies, and The International Journal of Žižek Studies. She lives in San Francisco where she enjoys exploring offbeat destinations and is in search of the best cappuccino in North Beach.
Email at skruse@cca.edu
---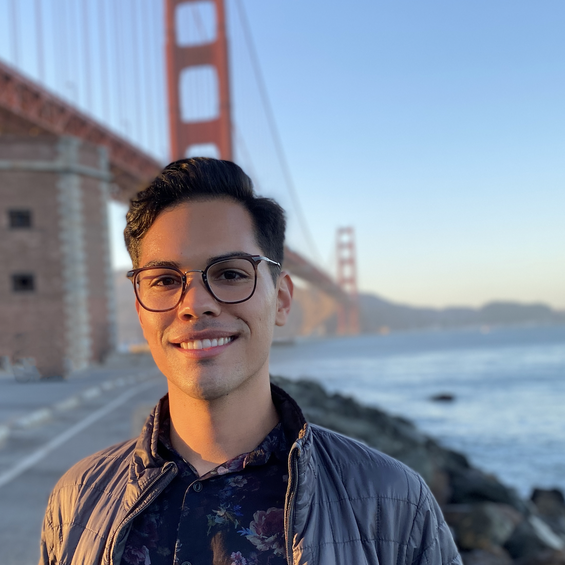 MARCOS GARCIA, M.Ed. - ASSOCIATE DIRECTOR OF STUDENT SUCCESS - DISABILITY SERVICES
Marcos Garcia believes education provides pathways to a life filled with meaning and purpose. Although the trials and experiences during college may be difficult, they help develop a student holistically. As a first-generation college graduate, Marcos understands how challenging it can be to navigate the college experience. Marcos is delighted to assist students through their unique educational journey. Marcos is fascinated by the rich history and future ambitions of CCA. His time working in Residential Education offered him the opportunity to experience many pivotal moments in CCA's recent history. Marcos was the final Residential Education Coordinator (REC) for Clifton Hall, Avenue, and Panoramic Apartments. Then he assisted with opening Founders Hall as its first REC. Marcos has a BS in Psychology and Biology and an M.Ed in Educational Leadership & Policy. He focused his research on law & policy regarding accommodations in higher education for students with psychiatric disabilities. Outside of work, Marcos enjoys spending time in nature, museums, and at dog parks with his emotional support animal, Mykonos. 
Email at marcos.garcia@cca.edu
---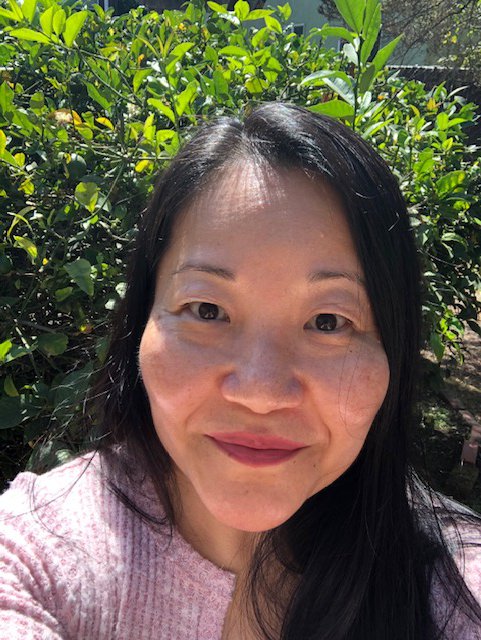 KAYOKO WAKAMATSU, MFA - ASSOCIATE VICE PRESIDENT FOR STUDENT AFFAIRS
As a 1.5 generation Asian American, Kayoko was the first in her family to attend school of any kind in the United States, which has similarities and distinct differences from the First Gen experience. Kayoko has degrees in linguistics and creative writing. Her work spans student affairs and (in former roles) academic advising, Title IX, teaching/tutoring, and international education & scholarships. Kayoko has worked in graduate advising, admissions, and program administration at the University of Hawaii and UC Berkeley and has a soft spot for graduate students and the faculty and staff who support them. She is a member of committees that shape policies impacting students and that determine their academic standing. She loves chatting with students she has gotten to know and then appreciating them in an entirely different way upon encountering their creative work.
Graduate students and chairs are encouraged to contact kwakamatsu@cca.edu with questions or for a time to chat about graduate student success, academic standing, and policies that impact graduate students.
Email at kwakamatsu@cca.edu
---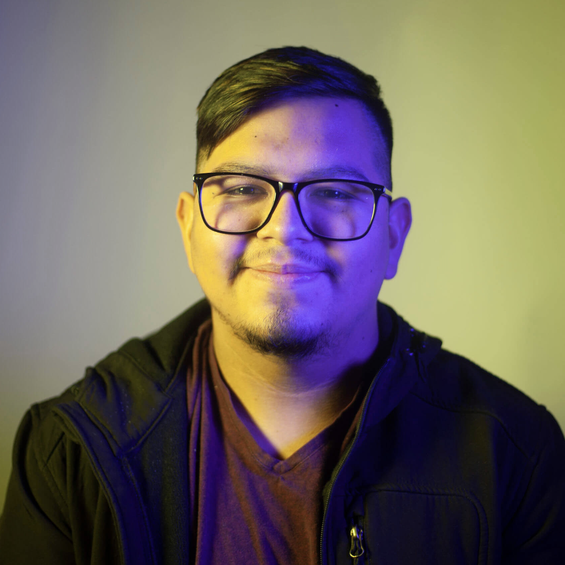 BRYAN DOMINGUEZ, ACADEMIC ADVISING ASSISTANT AND PAINTING AND DRAWING MAJOR
Bryan is a Painting and Drawing major. He is an on going first-generation college student who strives to be a mentor and/ or guide for CCA students. He serves a role as an Academic Advising Assistant and collaborates with OSS in Connect + Create events. Bryan was born and raised in Chicago, IL. He enjoys dancing to latin music and loves cooking traditional Mexican cuisine. A majority of his work as an artist is about sharing untold stories from his community.
Email at studentsuccess@cca.edu
---
Office of Student Success logo and designs created by Rami Kingsley-Doyle. Sending much appreciation for Rami's creative vision and contributions.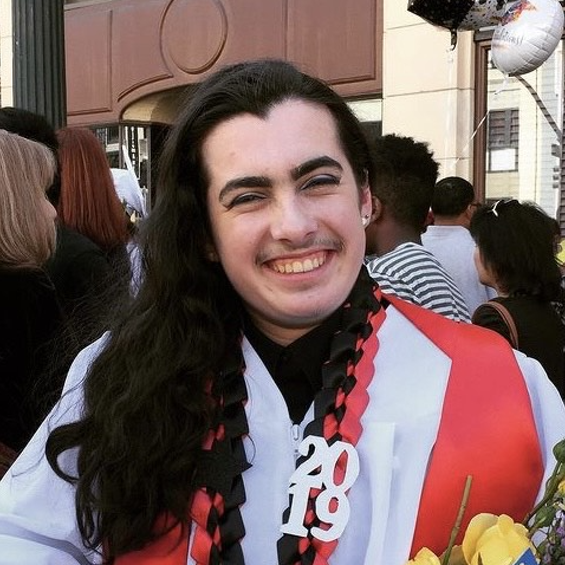 RAMI KINGSLEY-DOYLE, INDIVIDUALIZED MAJOR
Rami is an Individualized major focusing on Illustration and Textiles. They graduated from Oakland School of the Arts downtown from Oakland campus and really appreciate that they got to stay and attend art college here. Rami loves getting boba, spending time with their cat Baby, and watching bad dramas with their siblings. They love learning queer, Middle-Eastern, and all types of history and wishes to become an arts focused educator- even if they don't know exactly what yet.