European Design Capitals 2024
European Design Capitals 2024
Modernism / Postmodernism in European Design
Dessau/Amsterdam/Milan
Faculty: Mara Holt Skov
May-June, 2024
Housing Check-in: TBD
Housing Checkout: TBD
Interested in this program? Check out the intro video put together by Mara Holt Skov!
Information Sessions:
Wed, March 8, 3pm on Zoom
Thurs, March 9, 11am on Zoom
---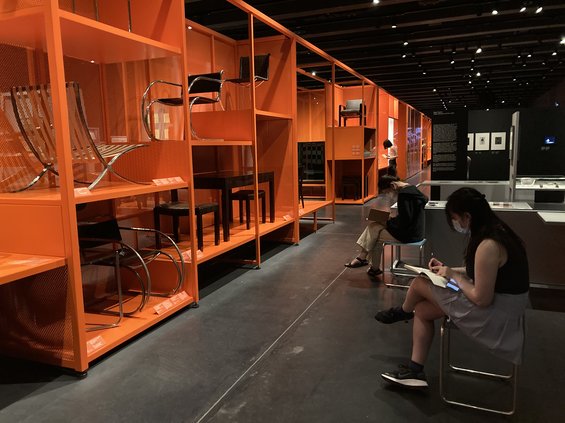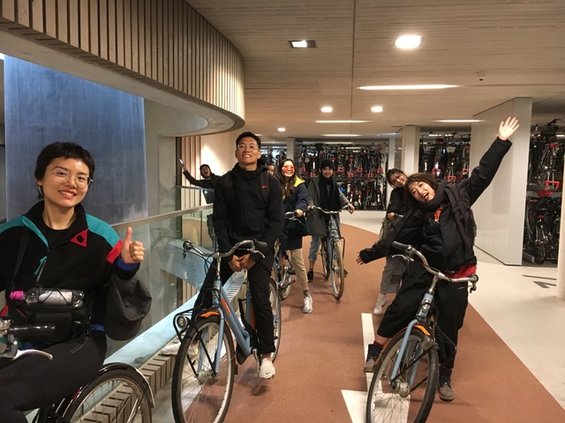 Program Details
Open to undergraduate and graduate students
This three-week immersive course offers students the opportunity to explore three historic sites for design in Europe: Dessau for the Bauhaus and German modernism, Amsterdam for the Dutch de Stijl movement and 1990s postmodern design, and Milan for the post WWII design boom and 1980s Memphis postmodernism. Every step of the way we situate the movements, methods, technologies, and materials within their geographic, historic, and cultural settings. We visit museum collections, manufacturers, design studios, and relevant cultural sites. Lectures, readings and discussions provide context for our activities, and students develop methods for documenting their observations and experiences and presenting their findings to others.
While specifically designed for Industrial Design students, this summer travel course is also relevant to other design disciplines such as Furniture, Architecture, Interior Design, and Graduate Design, as well as Visual Studies majors interested in design. It offers immersive experiences in the history and culture of key sites where modernism flourished in the early years of the 20th century and postmodernism exploded in the 1980s and 1990s to overturn the order.
Berlin and Dessau
Our first week will be spent in Dessau, near Berlin, where we will stay in student dormitories in the Bauhaus buildings that were renovated to celebrate the 100-year anniversary of the 1919 founding of this historic design school. Our class will begin with sketching workshops with guest designer Larry Laske in the Bauhaus studios. Also included are visits to the new Bauhaus museum and the masters houses which we will visit on a bicycle day trip. A side trip to Berlin will take us to key modern design museum collections and architectural sites.
Amsterdam and Utrecht
Our second week we will travel by train to Amsterdam where we will explore Dutch culture from a variety of perspectives and like many Dutch people, we will travel exclusively on bikes. In Amsterdam we visit the Stedelijk museum, selected design studios, and design showrooms and galleries. In Utrecht, we will tour the modernist gem, the Rietveld-Schröder house, historic Rietveld museum collections, and ride through world's largest bicycle parking garage.
Milan
We will fly to our final destination Milan, where we will visit the Triennale Museum to see their current range of design exhibitions. Highlights of our time in Milan will include sketching workshops with designer Larry Laske (who worked with the Italian master Ettore Sottsass), the Compasso d'Oro museum of celebrated Italian designs, a tour of Achille Castiglioni's studio and meetings with designers from the postmodernist Memphis movement.
---
Preparation and Coursework
We will schedule at least one meeting to prepare for our trip where we will discuss the schedule, arrival plans, expectations, assignments and learning outcomes of the class. We will also learn about the background of the Dessau Bauhaus and have our first discussions to define modernism/postmodernism.
Bicycle Test
Because we will be riding bicycles in Dessau and Amsterdam, each student will need to demonstrate that they can safely ride a bicycle before they can be approved to register for the class. Please email the instructor if you have any questions.
Coursework
Our coursework includes on-site and internet research, relevant readings, short papers and oral presentations. This course exposes students to several different methods of historic, cultural, and visual research. All students should expect to carefully document our museum, studio, and site visits through photographs, sketches, and journal entries. At the end of each city visit, students present the design lessons they gathered from each place. Ample free time in each city allows students to get their research and writing done for the class and also have time to explore each place based on their own specific interests.
3000-level Students
Any students taking the course as a 3000 level course will need to do additional research on a topic of interest before leaving and complete an extensive research paper when the class is over. Seminar style meetings for 3000 level students will be held each week during the trip and for several weeks afterward to complete the research, drafts and final polished papers to fulfill the learning outcomes of the 3000-level course.
---
Student Testimonials
"This is the best class I have ever had at CCA. I learned a lot about how real industrial design works. And how to overcome the difficulty in life."
"By exploring city and history in person, I remember more than from studying in school, and I'm inspired by fresh things that can't be experienced in school."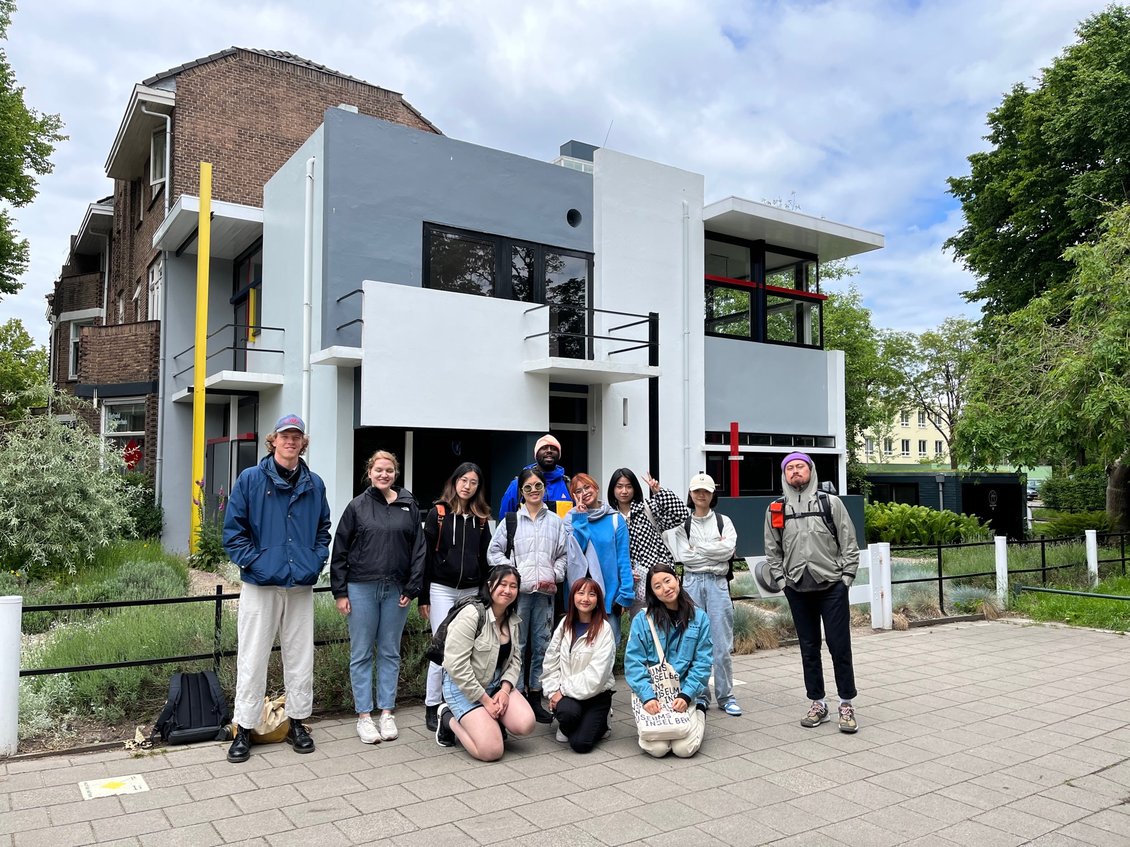 ---
About the Instructor
Art and design historian and curator Mara Holt Skov has been teaching at CCA since 2006, guiding the next generation of designers towards a deeper understanding of the ways that design impacts, and is impacted by, contemporary culture. Mara's graduate and undergraduate courses often take a material culture approach, making use of her extensive collection of historic design objects as teaching tools to bring design history to life through a variety of "object lessons."
She believes that the study of objects has just as much to teach us about history, psychology, and culture as it does about form, materials, and aesthetics. This course in which students are immersed in three different cities and cultures is a highly effective and memorable way to learn about history – through direct engagement with material culture.
Mara has traveled extensively throughout Europe, traveling to over 20 countries as part of her art and design research since 1987. In addition, she lived for several years in France and Germany and speaks both French and German. The 2023 iteration of this class will be the sixth time she will be teaching European Design Capitals.
---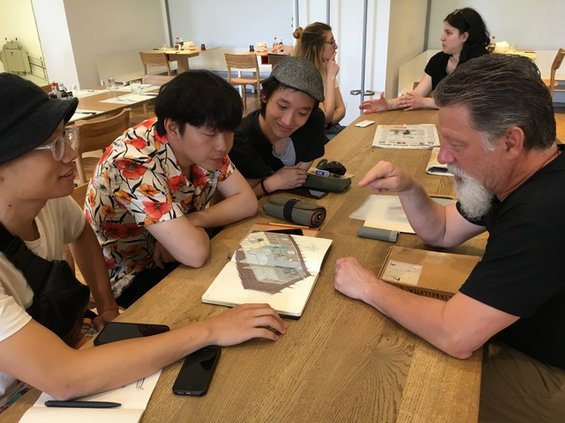 Prerequisites
Undergraduate Students: Completion of Writing 2 and at least sophomore level by summer 2023, instructor approval
For History of Industrial Design credit: Writing 1 (WRLIT-1000, 1010, or 1030), Intro to the Modern Arts (HAAVC-1080) and Foundation in Critical Studies (CRTSD-1500)
For Social Science/History credit: Foundations in Critical Studies (CRTSD-1500) and Writing 1 (WRLIT-1000, 1010, or 1030)
For 3000-level History of Art and Visual Culture credit: Intro to the Modern Arts (HAAVC-1080)
Graduate students: Instructor approval
In addition, all students must be in good academic, conduct, and financial standing for the 2022–23 academic year. Students who are on probation in fall 2022 are not eligible to enroll in a 2023 summer study-abroad program.
Course Satisfies
For undergraduate students, this course satisfies a History of Industrial Design requirement for Industrial Design majors (INDUS 3600), a Social Science & History Elective (SSHIS-2000 or SSHIS-3000), or a History of Art & Visual Culture Elective (HAAVC-3000).
For graduate students, this course satisfies a Grad-wide Elective (GELCT-6200).
Program Tuition:
$5,810 + $50 summer registration fee
Included in program tuition:
3 credits, housing, local transportation, and transportation between cities visited, guest artists, field trips, entrance fees, and travel/health insurance
Not included in program tuition:
Airfare to and from Europe, ground transportation to and from airport in Europe, most meals
---