Graphic Design in South Korea
Interested in this program? Check out the intro video put together by Chris & Sara!
Information sessions
Mon, February 13, 3:15-3:45pm, Graphic Design Homeroom N15/16
Mon, February 20, 3:15-3:45pm, MFA Design Studio 230
Wed, February 22, 3:15-3:45pm, Zoom meeting
---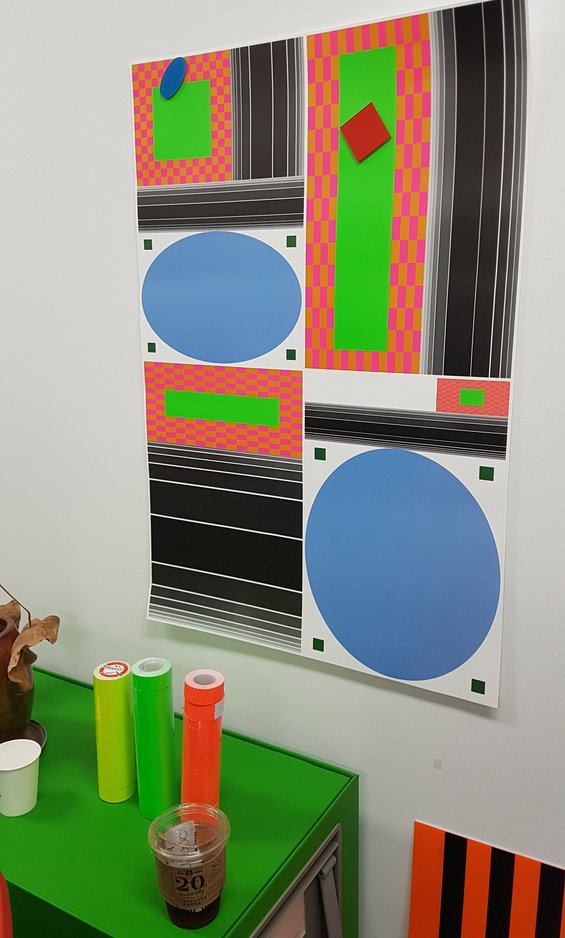 Open to undergraduate and graduate students, this course is an immersive design experience introducing students to the vibrant and ascendent design culture of Seoul, South Korea, and the uniquely ahistorical work being produced there today. While quickly becoming one of the technology, fashion, and entertainment capitals of the world, Seoul also supports an experimental local design scene, one informed by the global exchange of ideas resulting from Korean designers going abroad and filtering Dutch, American, and Japanese design influences into their own sui generis approach to design. Students take intensive workshops with local practitioners, participate in an experiential neighborhood walking tour with a local designer, conduct design studio visits, and explore numerous sites to gain intimate access and insights into the unique culture of Korean design.
During their stay, students also become familiar with broader contemporary and traditional Korean culture by viewing centuries-old architecture at the Bukchon Hanok Village; visiting the Paju Typographic Institute, an experimental school set in Paju Book City; eating 'temple food;' and visiting contemporary sites like Piknic, SeMA Seoul Museum of Art, The Book Society, Index, Your Mind, and Post Poetics.
The workshops and individual instruction are a pivotal aspect of the course. Each student participates in several workshops, led by innovative Korean designers. Participants also undertake a walking tour to important contemporary design and historical sites.
Studio visits may include:
Hezin O, Datz Press, Yejin Cho, After New Order, STUDIO–TRIANGLE, Paper Press, Sulki and Min, Jude Kang, Shin Shin, Corners, Ordinary People, Chris Ro, James Chae, Kelly Moonkyung Choi, Youl Joe, Yehwan Song, Kyuha Shim, Min Guhong, Rojo Type, PRESS ROOM, and Miniprint
---
Faculty
Chris Hamamoto has exhibited, taught, and lectured in South Korea. Visiting on several occasions for research and to teach – he has actively pursued, and is maintaining, cross-cultural collaborations with Korean designers focused on understanding and introducing contemporary and historic Korean Graphic Design to new audiences while promoting cultural exchange.
Learn more about Christopher Hamamoto »
Sara Raffo specializes in civic design, data visualization, and interaction design. In addition to teaching, Sara partners with local governments, community planners, and designers who create inclusive, human-centered environments all around the United States. A longtime supporter of Science, Technology, Engineering, and Mathematics (STEM) education, she has developed and led national STEM conferences and conducted grant-funded studies that champion the integration of art and design thinking.
---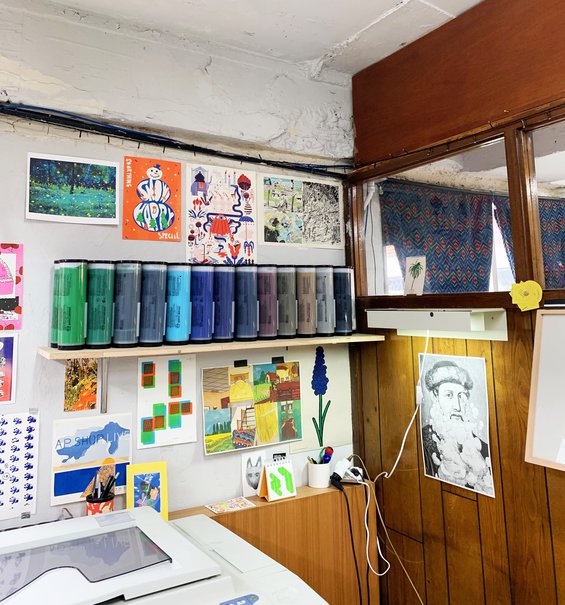 Prerequisites
Undergraduate: Successful completion of at least sophomore level by summer 2023 and instructor approval.
For Graphic Design Advanced Studio Elective credit: Graphic Design 3 (GRAPH-3000) and Typography 3 (GRAPH-3040)
Graduate: MFA Design major and instructor approval.
In addition, all students must be in good academic, conduct, and financial standing for the 2022-2023 academic year. Students who are on probation in fall 2022 are not eligible to enroll in a 2023 summer study-abroad program.
Course Satisfies
For undergraduate students, this course satisfies a Graphic Design Advanced Studio Elective (GRAPH 3680) or a Studio Elective. Pending-Critical Ethnic Studies credit (ETH 3000).
For graduate students, this course satisfies a Grad-wide Elective (GELCT 6200).
Program Fee
$6,725 + $50 summer registration fee
Included in program fee:
3 credits, housing, welcome and farewell dinners, local transportation, guest artists, field trips, entrance fees, and secondary travel/health insurance.
Not included in program fee:
Airfare to and from Seoul, South Korea, ground transportation to and from the Korean airport, most meals, and primary travel/health insurance.
Please read the Summer Study Abroad Registration & Related Information in its entirety.
---