Mexico 2023
Material Cultures: From the Earth (Mexico City, Oaxaca, & Merida)
Faculty: Lisa Findley with guest faculty Adam Marcus
In collaboration with Elena Tudela (UNAM) and Diego Ricalde (Universidad Iberoamericana)
May 16-18 2pm-5pm- Required 3-day online preparatory orientation via Zoom
May 23-June 14 Travel in Mexico.
Housing check-in: Tuesday, May 23
Housing checkout: Thursday, June 15
Interested students should contact Lisa Findley (lfindley@cca.edu) start the approval process for registration.
---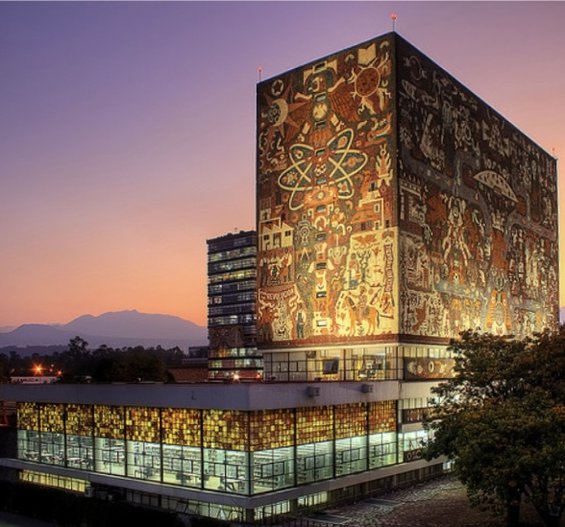 Designed primarily for architecture students, but open to students from other majors, this summer abroad travel studio visits three locales in Mexico: Mexico City (and environs), Oaxaca (Oaxaca Valley), and Merida (the Yucatan). The studio weaves together cultural research, material exploration, and design innovation to explore the resonance between traditional craft practices (both Indigenous and Colonial era) and contemporary techniques of architectural design and production, with a special focus on sustainable and low carbon practice. Activities include workshops, onsite tours, fabrication facility visits, office visits, and guest talks by local builders, architects, and designers. The studio will culminate in a three-day charette in collaboration with Mexican architecture students from UNAM and Universidad Iberoamericana. We will learn from our immersion in Mexico's rich material cultures and speculate how these practices can inform new ways of designing and making wherever one is living.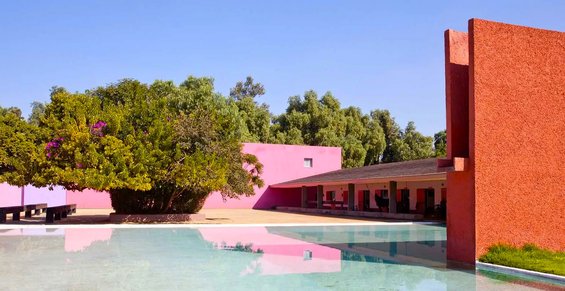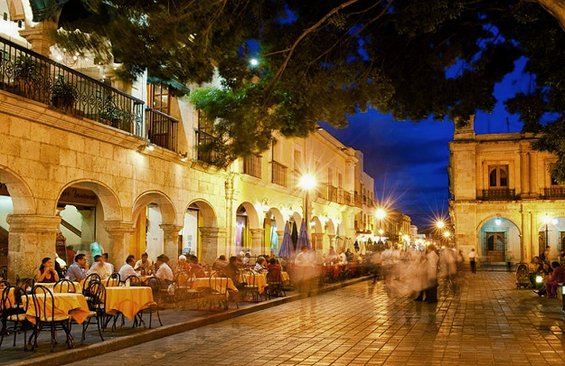 Mexico City, one of the world's largest metropolitan areas and the 2018 "World Design Capital," is the largest city in the Americas. Founded by the Aztecs in the 1300s as Tenochtitlan and subsequently destroyed and rebuilt by the Spanish in the 1500s, the city has grown to become one of the most important cultural centers in the world. Its rich heritage of art and architecture includes landmarks from Mesoamerican, Spanish colonial, Baroque, modernist, and contemporary eras. From the ancient city of Teotihuacán to the city's rich collection of Spanish Baroque; to the groundbreaking concrete structures of modernist architects like Luis Barragan and Félix Candela; to the provocative work of contemporary practitioners like Tatiana Bilbao, Frida Escobedo, Alberto Kalach, and Isaac Broid; to the radical community-based practice of Comunal: Taller de Arquitectura — Mexico City is one of the most diverse and rich global centers of design culture.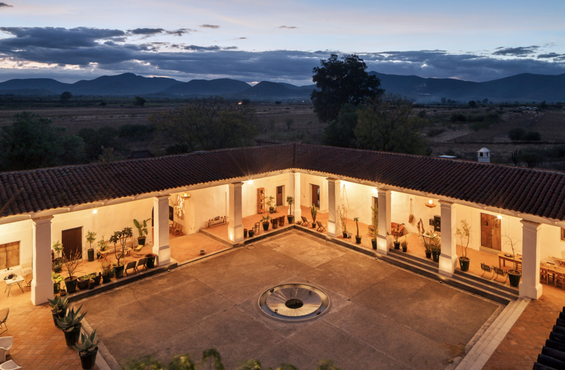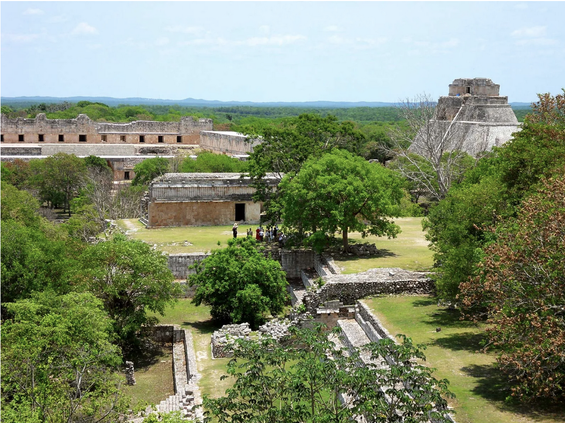 The Valley of Oaxaca today hosts a profoundly diverse set of world-renowned craft villages, a vibrant food culture, and an array of cultural festivals. Occupied through the pre-Columbian centuries by various peoples, including the Zapotecs and Mixtecs, the Valley was later conquered by the Aztecs. Traces of these cultures are still found here in the living traditions of language, craft practice, and food, and in the ruins of Mitla and Monte Albán. In addition to exploring these ruins, we will spend an afternoon and evening at the homebase of Oax-i-fornia, as well as visiting several of the craft villages working with it. We will also see the studio and projects of Arquitectos Artesanos, a local architectural practice exploring a wide range of earth-based and naturally occurring building materials along with the repurposing of everyday items for unexpected uses.
The Yucatan was one of the last places in modern Mexico to be colonized by the Spanish. While the vast, sophisticated Maya empire left behind numerous extensive ruins, including Edzna, Uxmal, and Mayapan (all of which we will visit), the Mayan language and a wide range of cultural practices continue to this day. In several places, like the town of Izamal, the layers of colonization are still vivid. In addition, Merida, the capital of the Yucatan, is, like Oaxaca, a center of contemporary design in Mexico.
This traveling studio looks to the rich histories and cultural milieus of these three places as a way to develop a critical understanding of how traditional material practices can dovetail with contemporary techniques of design and fabrication. Special focus will be on earth-based materials: including stone, brick, rammed earth, compressed earth blocks, adobe, and cob; and natural fiber materials: such as bamboo, reeds, palm, and agave.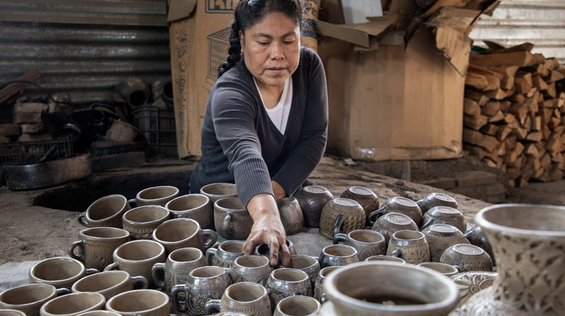 The course addresses the following thematic issues and questions:
How can we learn from Mesoamerican legacy of ornament, pattern, material adaptation, climate strategies, and spatiality?
How can Indigenous and Colonial era craft and material practices be reinterpreted in the context of contemporary design and fabrication technologies? How are contemporary Mexican practices exploring this idea? How can we bring these ideas home with us?
How can we develop a postcolonial spatial and material critique of the architectural styles that dominate colonized Mexico? How can this critique lead to a set of strategies for ongoing exploration, and for possible exportation to other locations?
Video of Material Cultures: From the Mercado (Summer 2018)
---
Lisa Findley has been exploring Mexico for three decades. There she has found a wealth of history, a rich array of diverse cultures, delicious regional cuisines, and astonishing contemporary design and architecture. Her travels have taken her from the exhilarating chaos of Mexico City to the peaceful shores of Lake Patzcuaro, and from the jungles of the Yucatan to the cultural heartland of Oaxaca. This engagement with Mexico extends to Lisa's work as an architectural journalist in her reviews of buildings, essays about architectural practices, and research into the spatial politics and architectural expression of the various cultures there. While this will be her first in-person travel studio to Mexico, she has led numerous summer travel studios to other locales.
Learn more about Lisa Findley »
Adam Marcus is an architect and educator based in Oakland. His recent work explores material systems and capacities for ecological and public engagement. He has spent considerable time in CDMX and its environs collaborating with local architects and researchers, and continues to find inspiration in the city's incredible dynamism, layered histories, and design culture. In 2018 he was part of the organizing board for the annual conference for the Association for Computer-Aided Design in Architecture, chaired by faculty at Universidad Iberoamericana and UNAM. That year he also co-taught the first Material Cultures travel studio in CDMX and Oaxaca, which culminated in a set of collaborative large-scale installations by CCA and UNAM students that were exhibited at the Benlliure Gallery on UNAM's historic campus.
---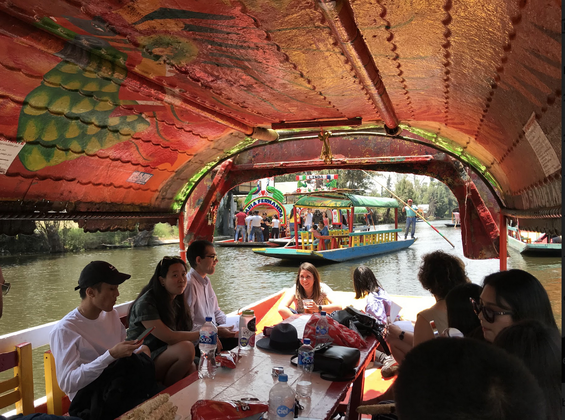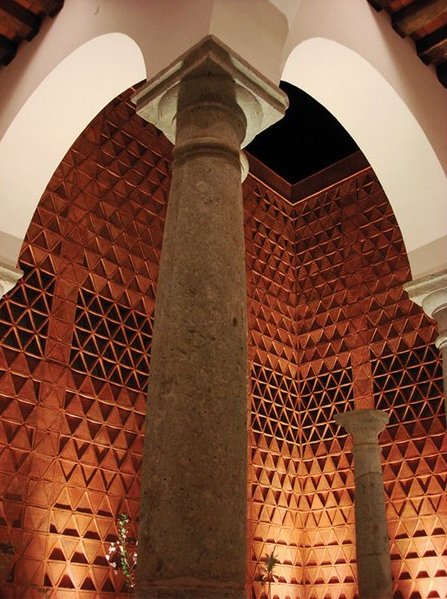 Prerequisites
Architecture Undergraduate Students: completion of Architecture Studio 4 and instructor approval
Undergraduate Students from other majors: completion of junior year and instructor approval
For Critical Ethnic Studies Studio credit: Drawing 1, 2D, 3D, 4D, Writing 1, Foundations in Critical Studies, Intro to the Arts and Intro to the Modern Arts. Junior standing and instructor approval
For Interdisciplinary Studio credit: Drawing 1, 2D, 3D, 4D, Writing 1, Foundations in Critical Studies, Intro to the Arts and Intro to the Modern Arts. Junior standing and instructor approval
Graduate Students: completion of Architecture Studio 2 and instructor approval
MAAD Students with professional degree background: instructor approval
In addition all students must be in good academic, conduct, and financial standing for the 2022-23 academic year. Students who are on probation in fall 2022 are not eligible to enroll in a 2023 summer study-abroad program.
Course Satisfies
Architecture Undergraduate Students: this course satisfies 3 credits of Advanced Architecture Studio, an Architecture Elective, a Critical Ethnic Studies Studio, OR an Undergraduate Interdisciplinary Studio. This studio also counts as an Ecological Practice Studio for the undergraduate minor.
Undergraduate Students from other majors: this course satisfies a Studio Elective, a Critical Ethnic Studies Studio, OR an Undergraduate Interdisciplinary Studio. This studio also counts as an Ecological Practice Studio.
Graduate Students: this course satisfies 3 credits of Architecture Elective.
Program Fee
$6,050 + $50 summer registration fee
Included in program fee
3 credits, housing, some meals, local transportation including airfare to Oaxaca & Merida, guest artists, field trips, entrance fees, and secondary travel/health insurance.
Not included in program fee
Airfare to and from Mexico City, ground transportation to and from airport, most meals, and primary health insurance.
Please read the Summer Study Abroad Registration & Related Information in its entirety.