Exhibition Brooklyn-CANCELLED
Exhibition Brooklyn-CANCELLED
---
---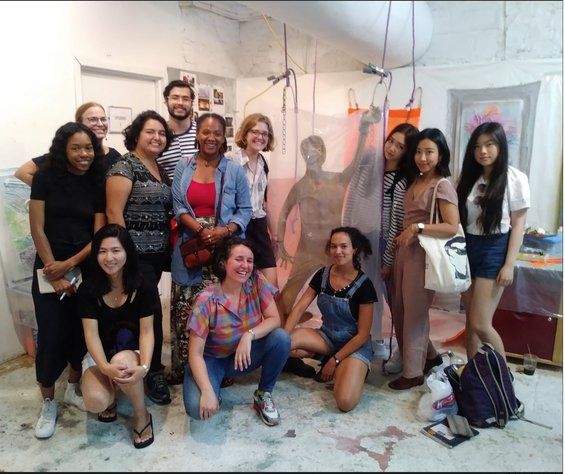 This class, open to fine art and curatorial practice students, is a collaboration between CCA and the 39-year old nonprofit art space Art in General, located in the DUMBO district of Brooklyn.
The course introduces students to artists and art-world professionals in New York City, through studio visits and meetings in which they learn firsthand about the current New York art scene. The residency studio at Art in General is available for students to use as a studio space on a daily basis and also functions as the main meeting space throughout the class.
Studio visits to local artists, who live and work in the area, generate group discussions. The class meets with art professionals, including curators, gallerists, and residency directors. Students explore different types of exhibition spaces, such as commercial and artist-run galleries, and visit galleries and museums, both as a group and individually. An in-depth journal/sketchbook component is required for the class.
A two-day public exhibition will be held at the end of the course in the residency studio. The class will develop press materials, promote, install, and organize the reception.
Before leaving for New York, students work with Karla Wozniak, and any curatorial practice students who enroll, to decide what artwork to include in the exhibition and determine the best transport methods. Students are responsible for shipping their work to and from Brooklyn. Gallery guides, city guides, and the general layout of the museums and galleries are discussed prior to the trip, along with tips on finding housing.
---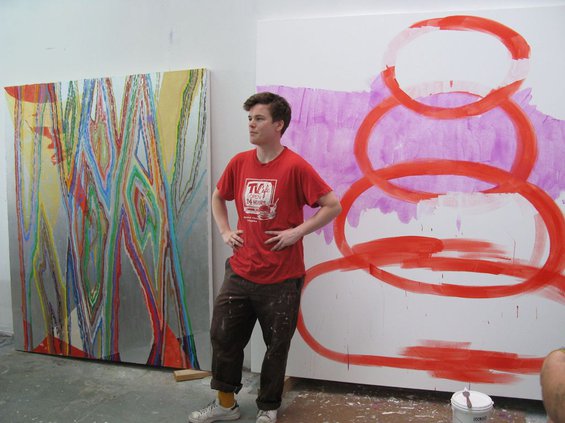 Some of the Past Participating Artists
Polly Apfelbaum, Justin Adian, Njedika Akunyili, Leilah Babirye, Katie Bell, , Andrianna Campbell, Mary Carlson, Dawn Clements, Will Cotton, Nicole Dash, Jules de Balincourt, Paul DeMuro, Erik Denbreejen, Kristine Eudey, Keltie Ferris, Marley Freeman, Jeffrey Gibson, Kate Gilmore, Tamara Gonzalez, Joanne Greenbaum, Marc Handelman, Elizabeth Hauser, Eric Hibit, Jim Hodges, Jacqueline Humphries, Steffani Jemison, John Lehr, Sangram Majumdar, Elizaveta Meksin, Heidi Neilson, Jennifer Packer, Tamara Santibañez, Alfred Tomaselli, Patricia Treib, Frederick Weston, Wendy White, Jess Wilcox
---
Prerequisites
Undergraduate Students: Completion of at least sophomore level by summer 2020 and instructor approval
For Painting/Drawing Workshop credit: Painting 1 (PNTDR-1000), Drawing 1, 2D, 3D, 4D, Writing 1, Foundation in Critical Studies, Intro to the Arts and Intro to the Modern Arts.
For Interdisciplinary Critique credit: Drawing 1, 2D, 3D, 4D or the 6 unit Visual Dynamics (in place of 2D/3D), English 1, Foundations in Critical Studies, Intro to the Arts and Intro to the Modern Arts. Junior standing
Graduate students: Instructor approval
In addition students must be in good academic, conduct, and financial standing for the 2019–20 academic year. Students who are on probation in fall 2019 are not eligible to enroll in this course.
Course Satisfies
For undergraduates this course satisfies a Painting/Drawing Workshop, Interdisciplinary Critique, or Studio Elective.
For graduate students this course satisfies a Grad-wide Elective or Fine Arts Seminar requirement.
---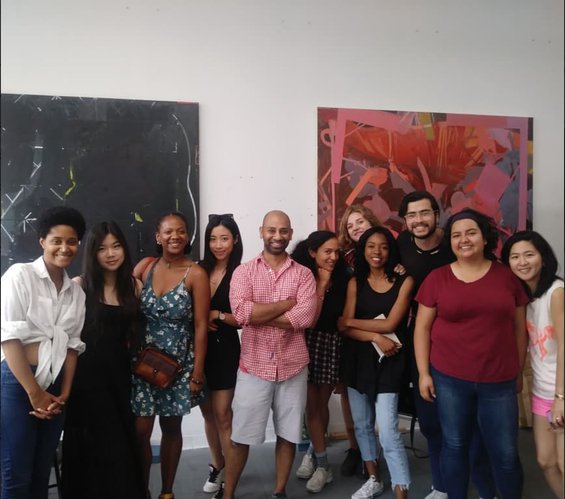 Program Fee
The tuition for Exhibition Brooklyn is unique from CCA's other off-campus summer courses; its tuition is the same as a regular 3-unit on-campus summer course.
Also unlike CCA's other off-campus summer courses, students may be eligible for regular financial aid, including CCA scholarships.
The summer registration fee is $50.
Included in program fee:
3 credits, studio space at Art in General, guest artists / studio visits
Not included in program fee:
airfare to and from New York, accommodations, meals, museum entrance fees, local transportation, shipping and installation costs, travel insurance (Note: Travel insurance is not included in the program fee. Participants are encouraged to purchase their own travel insurance.)
---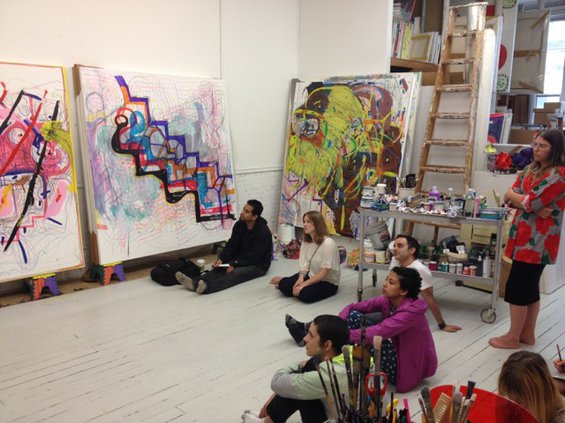 Housing Options
Students are responsible for arranging their own housing, which gives them the flexibility to extend their stay in New York on either side of the class dates.
Once students have been notified the class has enough enrollment to proceed, they are encouraged to secure housing as soon as possible.
American Dream Hostel offers an economical four-person dorm room, private single rooms, and doubles. (See also alternative hostel accommodations.)
For a 10-week minimum stay, housing is available through The New School. This housing is termed "intern housing," but encompasses all summer interns and college students, whether they are affiliated with The New School or with other colleges and universities.
For an entire summer in New York, housing is available through the School of Visual Arts or through Educational Housing Service.
Educational Housing Service charges a membership fee on top of their room rates. Their summer housing is available from early June to mid- or late August. Check the individual residences for exact dates.
Also check for listings on Airbnb, VRBO, and Craigslist. You may also want to look into Hotel Chelsea.
After registering, you may contact Carol Pitts with the Office of Special Programs at cpitts@cca.edu to share your contact information with other students who might be interested in working together to find housing in New York.
---
Questions
Please see Frequently Asked Questions.
All CCA summer study-abroad courses (including Exhibition Brooklyn and New Orleans) are coordinated by the Office of Special Programs.
Office of Special Programs
Oakland campus, Irwin Student Center
Nina Sadek
Dean of Special Programs
510.594.3773
Carol Pitts
Operations Manager, Special Programs
510.594.3732