Faculty: Owen Smith with guest faculty Michael Wertz
Mandatory Online Orientation May 25 11-12:30pm
May 29-June 16, 2023
Interested students should contact Owen Smith (osmith@cca.edu) and Michael Wertz (mwertz@cca.edu) for approval before payment and registration.
---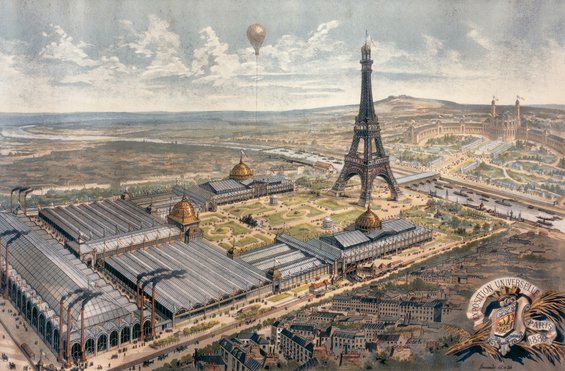 Program Description
Open to undergraduate and graduate students.
Students will travel to the art capitals of Paris and London to explore the influential artists and movements of the 19th and 20th centuries that revolutionized visual perception, and set the stage for modern narrative art. Beginning in the Romantic period artists emphasized the senses and emotions through the use of dynamic figure drawing, composition, and color. We will visit some of the world's most important collections to research the work of the Symbolists, Realists, Impressionists, Expressionists, and Surrealists.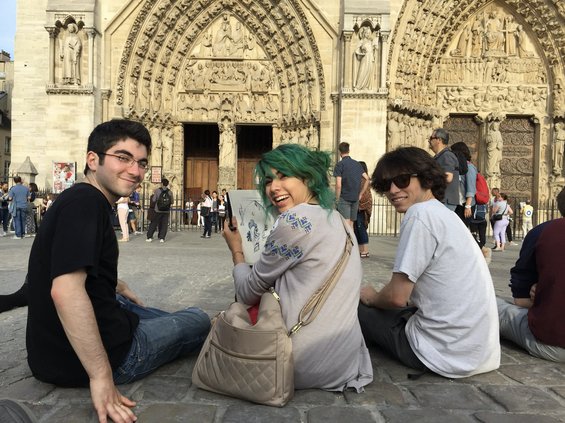 Students will see how decorative movements such as Arts and Crafts, Art Nouveau and Art Deco became global sensations that continue to influence contemporary image-making. Assignments will center on visual storytelling projects inspired by the powerful aesthetic and conceptual traditions featured in our travels. A studio residency at Paris College of Art and workshops at University of the Arts, London will allow for an expanded studio practice while abroad. This 3 credit studio is open to graduate and undergraduate students from across the college. This class is perfect for illustration, comics, animation, drawing & painting students interested in the historical roots of contemporary narrative art in both digital and analog format.
---
About the Instructors
Owen Smith
Owen Smith is an award-winning illustrator whose clients include Sports Illustrated, Time, Rolling Stone, and The New Yorker, for which he has created 18 cover illustrations. Smith recently completed an illustrated edition of Steinbeck's "The Grapes of Wrath". His cover art and interior booklet illustrations for Aimee Mann's CD "The Forgotten Arm" helped win a Grammy Award for Best Packaging. Other clients include the San Francisco Opera, BART, and the United Nations.
Learn more about Owen Smith
Guest Faculty Michael Wertz
Michael Wertz is the Chair of the Illustration Program at California College of the Arts. In addition to Illustration, he teaches with Critical Ethnic Studies; Printmaking; and MFA Writing. As an illustrator and author, his client work covers the gamut, including The New Yorker; ESPN; the San Francisco Museum of Modern Art; Storycorps; Google; Bay Area Bookfest; Fillmore Auditorium; Bay Area Rapid Transit; Peaches Christ; Vote Vote Vote; Nike; Camelbak; Converse; Camper Van Beethoven; Pottery Barn; Levi Strauss; and Rickshaw Bagworks.
Learn more about Michael Wertz
---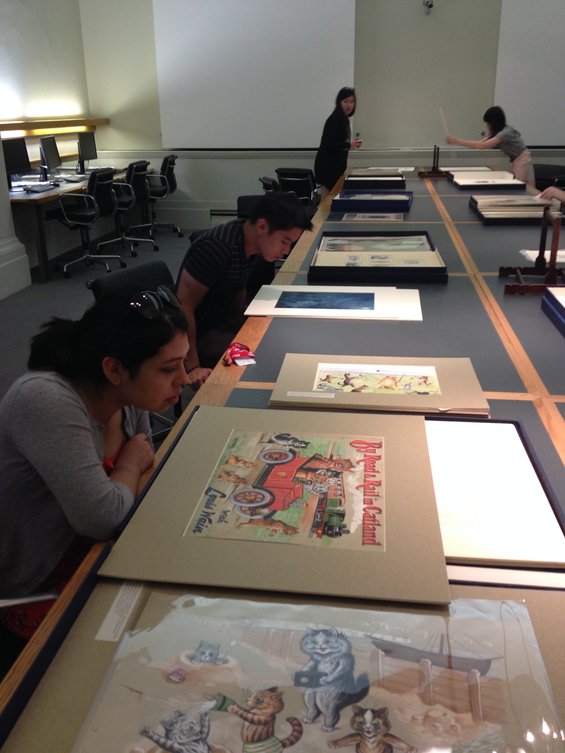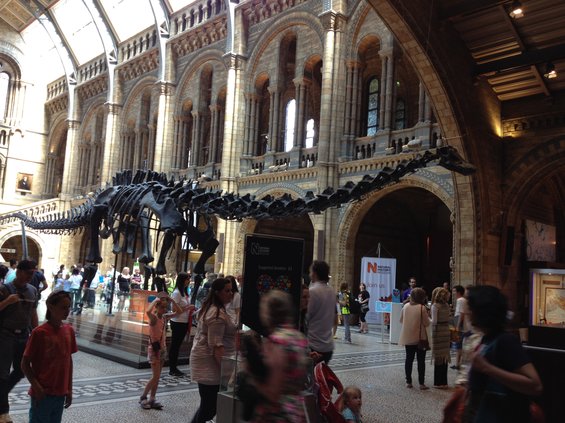 Prerequisites
Illustration Undergraduate Students: completion of at least sophomore level by summer 2023 and instructor approval
Undergraduate Students from other majors: completion of at least sophomore level by summer 2023 and instructor approval
Graduate Students: instructor approval
In addition, all students must be in good academic, conduct, and financial standing for the 2022–23 academic year. Students who are on probation in fall 2022 are not eligible to enroll in a 2023 summer study-abroad program.
Course Satisfies
Illustration Undergraduate Students: this course satisfies an Illustration Tools credit (ILLUS 2000/3000 ) -- ILLUS 3136: Tools: Summer Study Abroad: Paris/London requires junior standing.
Undergraduate Students from other majors: this course satisfies an ILLUS 2000 General Studio Elective / ILLUS 3000, and an Undergraduate Interdisciplinary Studio UDIST 3000.
Graduate Students: This course satisfies a Grad-wide Elective in Design (GELCT-6200) and Design (DESGN-6700).
Program Tuition:
$7,735 + $50 summer registration fee
Included in program tuition:
3 credits, housing, some meals, local transportation, guest artists, field trips, entrance fees, workshop materials, and supplemental travel/health insurance
Not included in program tuition:
Airfare to Paris, France and return airfare from London, England; ground transportation to and from airport; most meals; primary health insurance.
---