Spain 2022
Faculty: Cathrine Veikos
SF: May 23, 25, 26
Spain: June 1 - 19
Madrid Housing Check-in: Tuesday, May 31 (class begins on June 1)
Madrid Housing Checkout: Tuesday, June 19
Special Tuition Grant:
Architecture Division students who are approved and registered by March 1st for Spain: The Silk Road Studio are eligible for a special $1,500 tuition grant thanks to the generosity of long standing donors Libby McMillan and Kate Jeffrey, benefactors of the Victor Carrasco Scholarship at CCA.
---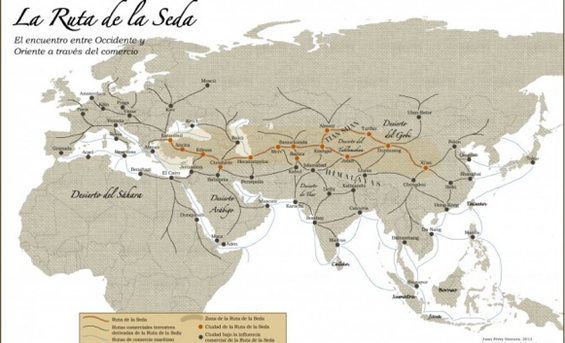 Program Description
Open to undergraduate and graduate students.
This studio journey begins in Madrid with travel visits across the Iberian Peninsula including Toledo, Segovia, Bilbao, San Sebastian, Merida and Seville. We will trace the paths of the Silk Road across Spain, remarking the influence of almost nine centuries of Eastern culture on Spanish architecture and design. Silk manufacturing and the silk trade started historically and geographically in China, but Spain's location, as the hub where the land and sea routes of the western end of the European Silk Roads met, transformed its culture and economy through a global network of trade extending to the American continent. We research, observe, and document the diverse ethnic and cultural influences of the Silk Road on the built environment, taking into account the formal, material, cultural, and technological effects along the route. We visit major buildings and sites from Gehry to Moneo, J. Nouvel to J. Mayer.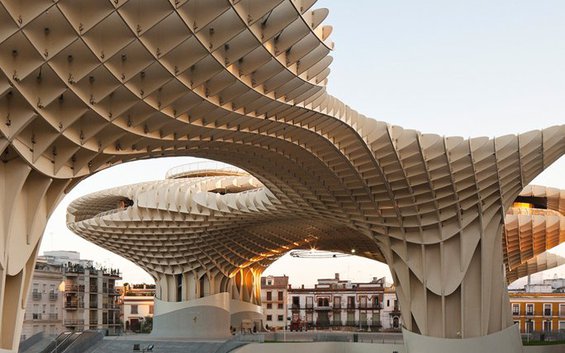 This Advanced studio addresses the transformational impact of communication infrastructures on architecture and design. These systems include natural and man-made interventions as well as immaterial systems and networks. New York's High Line, Atlanta's Beltline, and Madrid's RIO project all relied on abandoned or superseded rail or highway infrastructure to thread linear landscapes through the heart of the city. The studio project engages public space, landscapes, and events, combining immersive experiences with multi-disciplinary and multi-scalar practices in Modern and Mozarabic architecture, miniature paintings, mosaics, ceramics, glassworks, interior and industrial design.
---
Learning Outcomes
Overview of factors that contribute to the formation of public urban space in different locations.
Immersive experience with multi-disciplinary practices of engaging and producing public space, from designers to neighborhood groups.
Analytical and exploratory methods to unpack the underlying forces that influence public, spatial artifacts (from architecture and art to landscape and event)
Critical use of media to communicate depth and articulate a visual thesis about spatial, cultural artifacts.
---
Student Testimonials
"First of all, developing a project in a foreign country, in this case Spain, is a huge opportunity to explore different cultural perspectives. Spain being a country where you see liberal concepts more developed with great architecture is a great way to explore and compare cultures and social behavior. Second, the studio itself was composed of students from different cultural backgrounds, so the everyday contact between students and professor was an exposure to cultural diversity."
---
About the Instructor
Cathrine Veikos began studying architecture the year the reconstruction of the Barcelona Pavilion was opened to the public. The Spanish architect, Rafael Moneo, was the Chair of the department, and scholar and mathematician, Robin Evans taught and wrote about the Pavilion in his seminar, "The Rational and the Intuitive." Mies, he convincingly argued, was the intuitive one; it was Gaudi who was supremely rational. The transformation of the few surviving black and white photographs into full-color golden onyx, green marble, travertine, and 11 types of glass greatly influenced Veikos' understanding of representation and modernism, as well as her approach to architectural materials. She began her professional career working on building projects in Barcelona, the Vila Olimpica complex, the French Pavilion in Seville, and a winning competition entry for the Balearic island of Mallorca.
---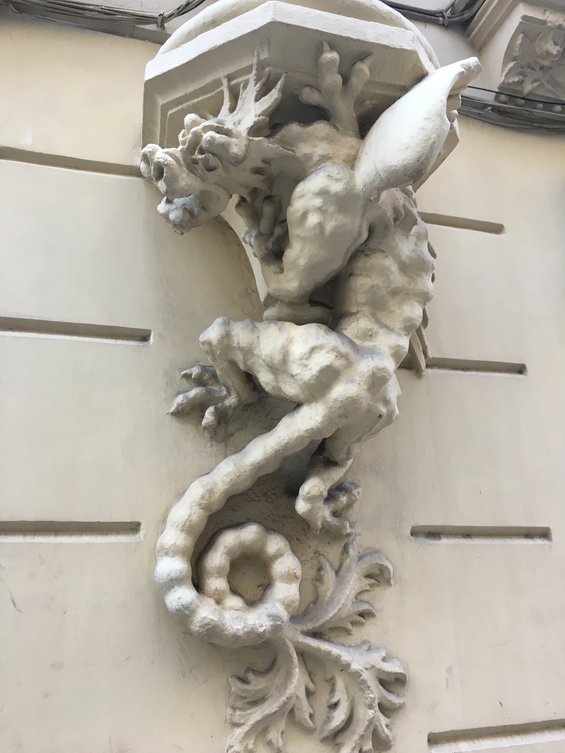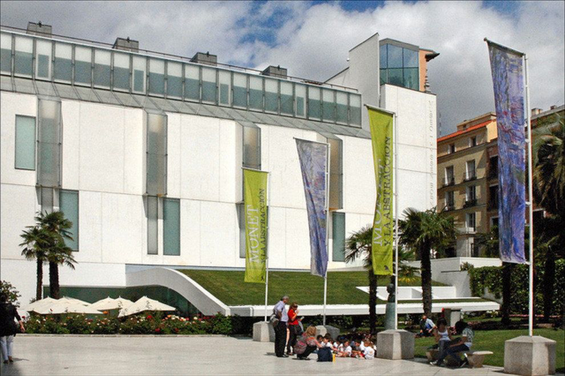 Prerequisites
Architecture Undergraduate Students: successful completion of BArch Studio 4 and instructor approval
Undergraduate Students from other majors: completion of at least sophomore level by summer 2022 and instructor approval
For Upper-Division Interdisciplinary Studio credit: Drawing 1, 2D, 3D, 4D, Writing 1, Foundations in Critical Studies, Intro to the Arts and Intro to the Modern Arts. Junior Standing and instructor approval
Architecture Graduate Students: successful completion of MArch Studio 2 and instructor approval
Graduate Students from other majors: Instructor Approval
In addition, all students must be in good academic, conduct, and financial standing for the 2021–22 academic year. Students who are on probation in fall 2021 are not eligible to enroll in a 2022 summer study-abroad program.
Course Satisfies
Architecture Undergraduate Students: this course satisfies 3 credits of Advanced Architecture Studio (ARCHT-5070), or an Architecture Elective (ARCHT-5600).
Undergraduate Students from other majors: this course satisfies a Critical Ethnic Studies Studio credit (ETHST-3000), or a Studio Elective.
All Graduate Students: This course satisfies a Grad-wide Elective (GELCT-6600)
Program Tuition:
$5,750 + $50 summer registration fee
Included in program tuition:
3 credits, housing, some meals, local transportation, guest artists, field trips, entrance fees, and travel/health insurance
Not included in program tuition:
Airfare to and from Madrid, Spain; ground transportation to and from airport in Spain; most meals
---