Taiwan 2024
Wayfaring, Meshwork, and Lifeworlds: Taiwan's History, Nature, and People
Faculty: Lead Faculty Christopher Loomis and Guest Faculty Judy Wu
This program is postponed to summer 2024.
Interested in this program? Check out the intro video put together by Christopher Loomis!
Information Sessions beginning in Fall 2023.
---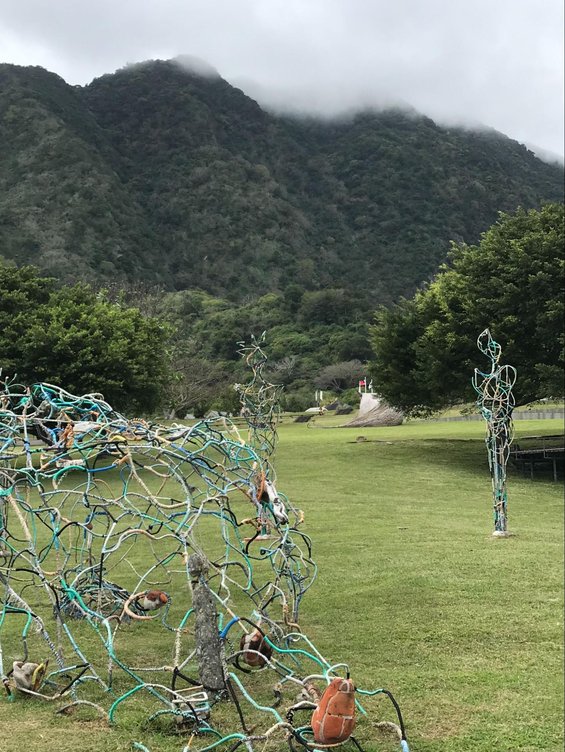 Program Description
This three-week immersive course will explore Taiwan's rich past, natural history and culture, Indigenous culture and land, the distinct lines between urban and rural communities, the dark past of colonialism, and the rise of Taiwan as a jewel of democracy in the 21st century.
Part cultural anthropology/Indigenous studies, part ecological tour and studio work, this course will engage students to research one of the following three themes: Wayfaring, Meshwork, and Lifeworlds. These terms were coined by anthropologist Tim Ingold concerning "ethical ways of being in the world." Through researching the historic and contemporary art in Taiwan, there will be an emphasis on examining and discussing such ethics and unpacking the hierarchical structures relative to Taiwan and contemporary art. Open to undergraduate and graduate students and all majors are welcome. There will be a focus on material studies and collection, journaling, sketchbook exercises and 3D making processes. In week three, students will have access to workspace and exhibition space with a collaboration with sculpture students at Tainan National University for the Arts.
Week one will be spent in the greater Taipei area exploring museums that highlight a wide range of traditional and contemporary art with a focus on comparing and contrasting Indigenous, Western and Chinese art. Visits will include historic areas and memorials dedicated to the history of Taiwan and Indigenous museums and private artist studios. Accommodations will be at the historic Beitou hot springs (to shed the jet-lag) allowing easy transit to Taipei destinations and of course a visit (or two) to the extensive night market scene and many culinary delights.

Week two will be spent exploring the majestical easten Coast of Taiwan by train. Taroko National Park is not only a geological wonder but also a sacred land to many Indigenous groups in Taiwan. There will be a hiking tour and accommodations at a local village. From there we continue south to the Seaside town of Dulan, a laid-back small town with a thriving art, music, sustainable farming and surf scene (and great beaches!). There we will visit Dulan Sugar Factory- a collection of artists and designers showcasing their work and in person studio visit with Rhaic Talif, an international contemporary artist from the local Paiwan Tribe. The last day would be a visit to Taitung city to enjoy its thriving art and culture scene.
Week Three will be spent at the Tainan National University of the Arts (TNNUA). Here we will connect with CCA alumni and meet with wood sculpture students. We will have accommodations as well as access to workspace and materials, with possible collaborations with the local students. During this week each student will focus on their area of inquiry based on the research, notes and materials gathered over the past two weeks. A final presentation with students and faculty from TNNUA will be present.
Note: A great deal of time will be spent outdoors in transit or exploring various sites in natural environments. There will be hiking in hot, humid and often rainy conditions.
---
About the Instructors
Lead faculty Christopher Loomis is a multidisciplinary artist, musician and educator located in Taipei, Taiwan. His studio work blurs the lines between art, craft, function and form. He has exhibited widely in such venues as the San Francisco Museum of Modern Art, Yerba Buena Center for the Arts, and the SF Museum of Craft and Design. In 2012 He served as guest professor at Beijing's Central Academy of Fine Arts and was recently awarded the California College of the 2019-2020 Impact Research Fellowship. Since 2011 he has been faculty at CCA in the Furniture and First Year programs as well as the Upper Division Interdisciplinary Studios. He holds a MFA from CCA and an undergraduate degree from the School of the Art Institute of Chicago.
Learn more about Christopher Loomis»
Guest faculty Judy Wu was born and raised in Taipei and moved to the U.S. in 2000. Judy received her BA in Art and Anthropology at Hunter College, New York. She earned her MFA in Ceramics from California College of the Arts in 2008. She has been an active artist, chef, and teacher in the Bay Area and Taipei. Currently Judy is the owner of a Mexican restaurant, Judy's Cocina, in Taipei.
---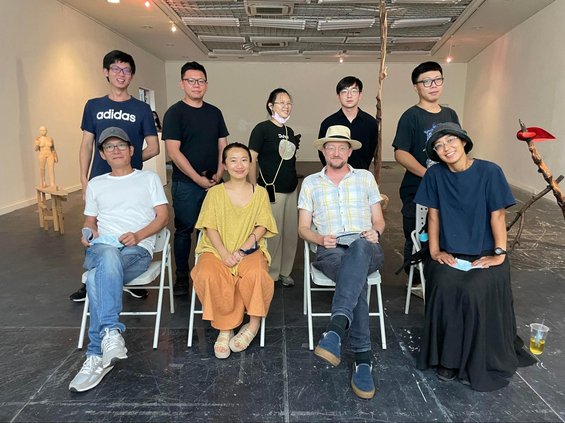 Prerequisites
Undergraduate students: Completion of at least sophomore level by summer 2023 and instructor approval
Graduate students: Instructor approval
In addition, all students must be in good academic, conduct, and financial standing for the 2022–23 academic year. Students who are on probation in fall 2022 are not eligible to enroll in a 2023 summer study-abroad program.
Course Satisfies
Undergraduate Students from other majors: This course satisfies a Critical Ethnic Studies Studio credit (ETHST-3000), an Undergraduate Interdisciplinary Studio, (UDIST 3000) and a Studio Elective.
All Graduate Students: This course satisfies a Grad-wide Elective (GELCT-6500) or other Open Elective.
Program Tuition:
$6,350 + $50 summer registration fee
Included in program tuition:
3 credits, housing, some meals, local transportation, guest artists, field trips, entrance fees, workshop materials, and supplemental travel/health insurance.
Not included in program tuition:
Airfare to and from Taipei, Taiwan; ground transportation to and from airport in Taiwan; most meals; primary health insurance.
---