Drawing
Drawing is the most direct, basic means of artistic expression. In this studio, students learn new concepts and techniques for drawing and are challenged to look at and respond to stimuli in unfamiliar ways.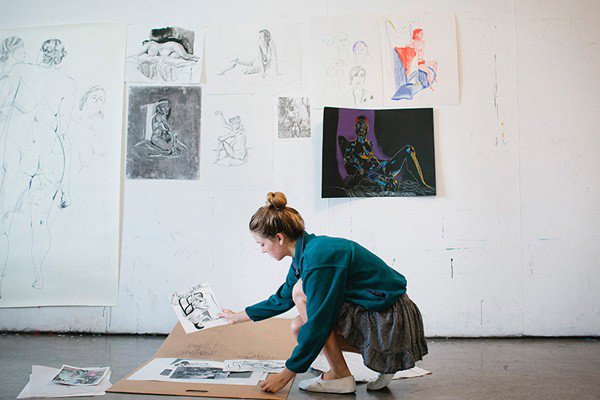 They work on gesture, proportional accuracy, perspective, contour, and position in space as they draw from the figure (five class sessions are devoted to working from a nude model) and natural and human-made objects.
Emphasis is on developing hand-eye coordination. Students in the course explore issues of line, shape, texture, pattern, composition, value, realism, abstraction, content, context, point of view, and the frame. Media include charcoal, graphite, Conté crayon, sumi brush, ink wash, and oil stick.
COVID restrictions permitting, visits to San Francisco galleries and museums enhance the studio experience.
Drawing may be paired with Painting or Illustration
To apply to Pre-College Drawing click here.
---