Program Info & Policies
Join our creative community of makers.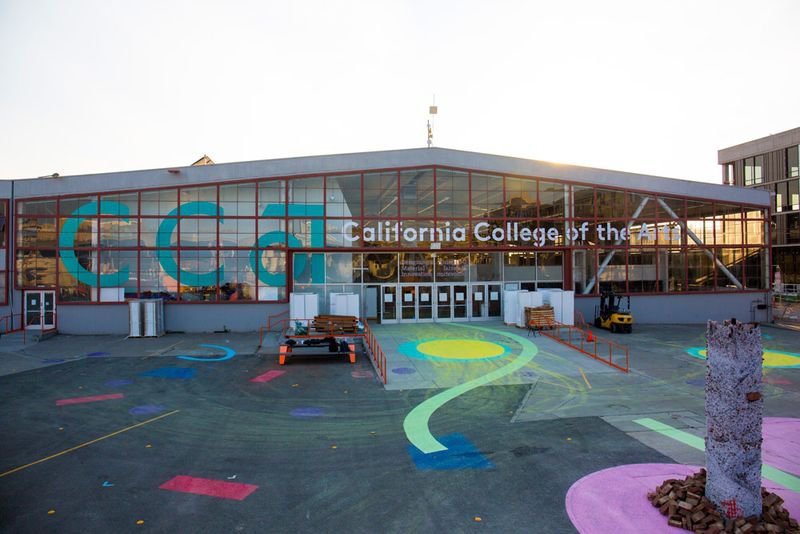 Pre-College courses are designed to encourage exploration and challenge high school students at all levels of artistic experience. Try something new or go deeper in a discipline that you are already interested in.
Program Dates
In-Person On Campus Program Dates: July 7-August 3, 2022
At-A-Glance Schedule: Detailed Studio Class Schedule forthcoming.
Architecture, Artist as Activist: Print/Multimedia, Comics, Drawing/Painting, Fashion Design, Illustration/Drawing, Industrial Design, and Interior Design
Daily breakfast, lunch, and dinner served at CCA Makers Cafe in Founders Hall.
Meal plans are required for residential students staying in Founders Hall and available for commuter students.
Week One:
July 7-9 (Thurs., Fri.)
Students meet in person, on campus, 9:30 am-12:30 pm & 1:30-4:30 pm
Weeks Two, Three, Four:
July 11-15
July 18-22
July 25-29
Monday, Tuesday, Wednesday, Thursday, Friday students meet in person, on campus, 9:30 am-12:30 pm & 1:30-4:30 pm.
Friday afternoons will feature different art and design workshops and opportunities for students to work across programs on interdisciplinary projects.
Week Five:
August 1-3 (Mon.,Tues., Wed.)
Final three days of program on campus.
Focus on final work and class critiques.
Homework
Pre-College is an in-depth, immersive experience. Students are expected to do homework outside of class time as part of their coursework. On Tuesdays and Thursdays students will have the option to stay in their studio or classroom until 7 pm; otherwise, homework will be done in the residence halls or at home.
General Information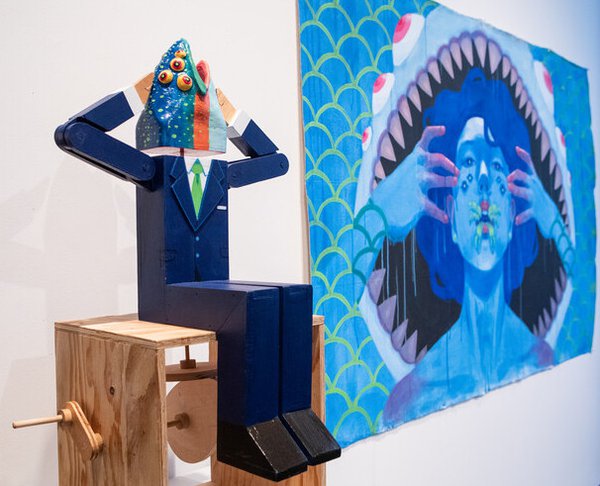 In-Person On Campus Program Dates: July 7-August 3, 2022
Other Activities
Optional evening and weekend activities such as life drawing sessions, lectures, and interdisciplinary workshops enhance the overall program experience. A calendar of activities will be provided to students two weeks before the program begins.
COVID restrictions permitting, Pre-College students will go on discipline related field trips. In the past, classes have visited SFMOMA, Walt Disney Family Museum, San Francisco Design Center, and more.
Faculty
CCA's Pre-College instructors are dedicated and highly accomplished artists, architects, designers, and writers who are interested in sharing their professional insights and experiences with the next generation of creative learners. Most teach at the college-level, including in CCA's undergraduate degree programs.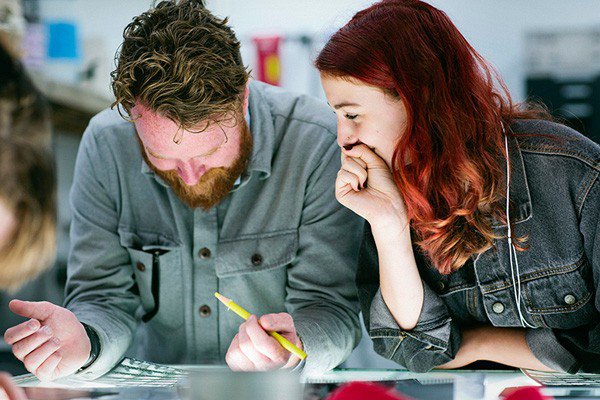 Cost
Tuition & Fees
Summer 2022:
Application Fee: $50 (nonrefundable)
Tuition Deposit: $500 (nonrefundable, applied to tuition)
Online Tuition: $3,850
In-person Tuition: $4,000 (All art supplies and lab fees are included in the tuition cost.)
Housing and Meal Plan Estimates: $2200-2500 (See below for pricing breakdown.)
Housing & Dining
Residence Hall
Check out Founder's Hall! Residential Pre-College students stay on designated floors in the newest residence hall in the heart of our San Francisco campus with dining facilities on the first floor. The spaces are modern, ventilated, and well-lit. We offer co-curricular activities on evenings and weekends in our student lounges. Learn more about our Residential Education staff and program.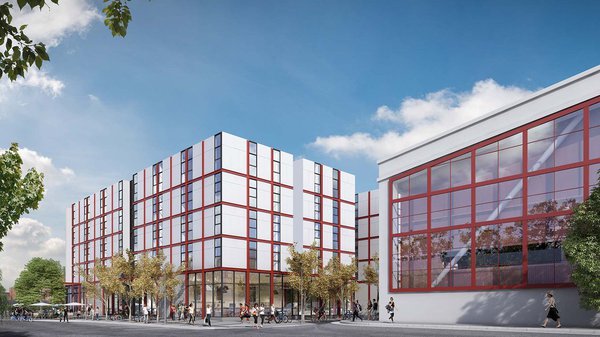 Housing Application
Housing applications will be sent to all international students and all students who have selected their interest in on campus residential housing on their Pre-College application. Pre-College students apply for CCA Housing once they are accepted into the program. A housing application is required for all residential students and includes room selection, a housing agreement, and signing the student code of conduct policy.
Please review the Pre-College Residential Policies for additional information.
Room Pricing & Fees
Double: $1,508
Single in 3 Bedroom Suite: $1885
Single in 4 Bedroom Suite: $1769
Fee: $250 refundable cleaning & damage deposit (due upon signing)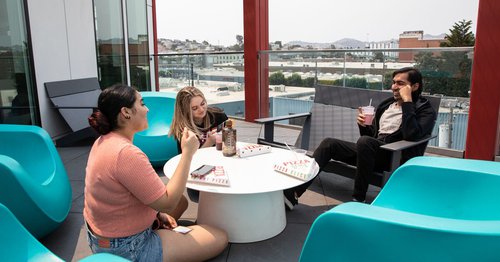 Meal Plans
Located on the first floor of Founders Hall, the new CCA Makers Cafe offers award-winning breakfast, lunch, and dinner services through Bon Appétit.
Meal plans are required for residential students enrolled in our in-person programs on campus, providing three meals for seven days a week. Optional meal plans for commuter students enrolled in our in-person on campus programs are also available, providing breakfast and lunch for five days per week.
Residential student meal plans: $750 (required)
Commuter student meal plans: $500 (breakfast/lunch) & $300 (lunch only)
Studio Offerings
______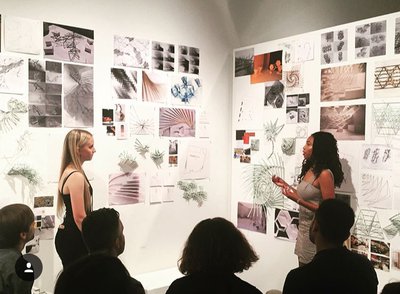 In-Person On Campus Studio Offerings:
Animation 3D - all-day studio
Architecture - all-day studio
Artist as Activist - all-day studio
Comics - all-day studio
Drawing - half-day studio; paired with Illustration or Painting
Illustration half-day studio; paired with Drawing
Fashion Design - all-day studio
Industrial Design - all-day studio
Interior Design - all-day studio
Painting - half-day studio; paired with Drawing
Please see the Program Dates above for an at-a-glance schedule.
Online Studio Offerings:
Online studio descriptions will be updated as the weekly schedule is finalized.
Accreditation
______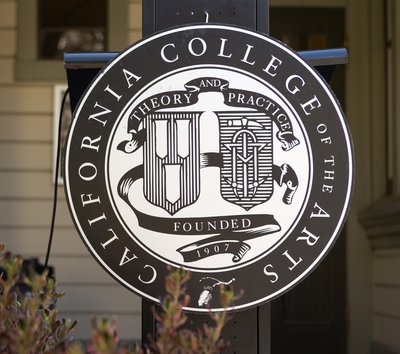 CCA is accredited by the Western Association of Schools and Colleges (WASC), the National Association of Schools of Art and Design (NASAD), and the National Architectural Accrediting Board (NAAB).
Attendance
______
Students must attend the entire Pre-College program to earn college credit.
Pre-College is an immersive experience. In addition to scheduled class time, students will be developing and completing assignments outside of class. Students who successfully complete the program earn 3 college credits.
Students should not make outside commitments or summer plans that would interfere with their ability to focus on the program.
Transportation
______
The San Francisco campus is located at 1111 Eighth Street. The campus is served by San Francisco MUNI and, by connection, other Bay Area public transit systems such as BART.
By BART and bus
Exit Montgomery Street station at Sansome and Sutter
Take Muni bus 10 to 15th Street and Rhode Island and walk east two blocks to campus
OR
Exit at Civic Center station (Eighth and Market)
Take Muni bus 19 south to 15th Street and Rhode Island
Walk two blocks east to campus
OR
Exit 16th Street station (16th and Mission)
Take Muni bus 22 east to 17th Street and Wisconsin
Walk one block north to campus
OR
Take Muni bus 55 east to 16th Street and Missouri
Walk one block west to Eighth Street
By car from the East Bay
Cross the Bay Bridge (80 West)
Take the 9th Street exit, turn left on Eighth Street, and get into the lane second from the left
Turn left on Brannon, right on 7th Street, right on Irwin Street, and right on Eighth Street
By car from the Peninsula (South)
Take Highway 101 North
Exit at Vermont Street and turn right on 16th Street, then left on Wisconsin
By car from Marin (North)
Cross the Golden Gate Bridge
Take the Lombard Street exit, turn right on Van Ness Avenue, cross Market Street, and continue on South Van Ness
Turn left on 16th Street and left again on Wisconsin
Code of Conduct Policies & Covid-19 Vaccine Requirement
______
In order to ensure a positive and safe learning environment, all Pre-College students are required to adhere to the policies and standards as outlined in the 2022 Pre-College Code of Conduct Policies.
With notification of admission, students receive a contract outlining CCA's policies and rules, which they and their parents/guardians are required to sign, acknowledging their understanding and acceptance.
Violations of conduct policies may result in dismissal from the program without refund or credits earned.
For in-person participants, there will be COVID-19 health and safety guidelines that students will need to agree to under the REFRAME: A Safe Return to Campus plan. CCA requires all faculty, staff, and students to be fully vaccinated and boosted prior to the beginning of the on campus Pre-College program. As this is an evolving situation, students will receive additional information if anything changes prior to the start of the program.
College Credit
______
Students earn 3 units of college credit upon successful completion of the program. A transcript documenting letter grade(s) and credits earned will be mailed to participants the first week of September.
Students are expected to attend class every day and arrive on time for the entire program. Three absences will result in a failing grade.
Eligibility
______
The Pre-College program is designed for students who will have just completed their sophomore, junior, or senior year of high school by June 2022. Students must be at least 15 and no older than 18 by July 2022.
CCA also offers a three-week Summer Atelier program for students who have just completed their freshman or sophomore year of high school and the Young Artists Studio Program (YASP) for students who have just completed sixth, seventh, or eighth grade. More information on these two program offerings will be available in late spring 2022.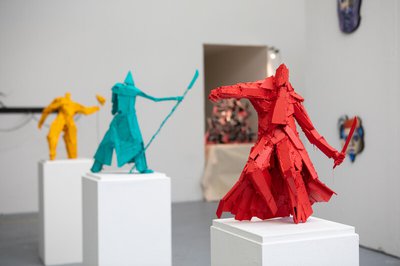 Health Insurance
______
All in-person Pre-College students must have health insurance coverage for the entire duration of the program and must submit proof of insurance before the start of the program.
Those who fail to submit proof of insurance will not be allowed to attend. (CCA has a vendor for students who need to obtain insurance coverage. Please email YouthPrograms@cca.edu for more information.)
Refund Policies
______
Pre-College Tuition Refund Policy
Students who withdraw for any reason must do so in writing via email. The timestamp will be honored as the withdrawal date. All refunds are issued in the form of original payment and if made payable by check, the check will be issued in the name of the student. Please allow two weeks for refund processing. Refunds amounts are based on the following withdrawal dates:
Withdrawal on or before May 15: 100 percent refund (minus the nonrefundable $50 application fee, $500 tuition deposit).
Withdrawal on May 15-30: 50 percent tuition refund (minus the nonrefundable $50 application fee, and $500 tuition deposit).
Withdrawal on or after May 31: No refund.
Students who apply to the program after May 15 must pay tuition in full. If a student is asked to leave the program for violations of school policies or regulations, no refund will be issued.
Housing Refund Policy:
Withdrawal from the program and cancelation of license on or before May 22: 100 percent refund. No housing refunds will be issued after May 22.
Meal Plan Refund Policy:
Withdrawal from the program and cancelation of meal plan on or before June 15: 100 percent refund. No meal plan refunds will be issued after June 15.
Students with Disabilities
______
For more information about disability services at CCA, please email YouthPrograms@cca.edu.
Please be aware that all accommodation requests will be considered and there may be limits as to what CCA can reasonably provide. Our Access and Wellness Office recommends a minimum of 5 weeks' notice for all requested accommodations.
Alumni
Matthew Lew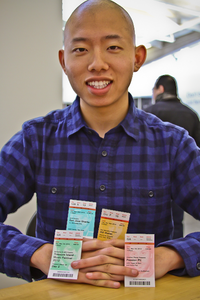 Pre-College Graphic Design
Matthew Lew (Graphic Design 2015) took part in CCA's Sputnik design studio, a curricular opportunity that allowed students to work as part of the college's in-house design team within the Marketing & Communications Office.
Sputnik designers worked with real clients, creating designs for both print and digital media. Matthew designed all of the graphics for CCA's summer 2015 Pre-College program. He updated his 2015 design for our summer 2019 Pre-College campaign.
Read about how Matthew redesigned the iconic Ticketmaster ticket that attracted the attention of two leading magazines, Fast Company and Wired!
Minnie Phan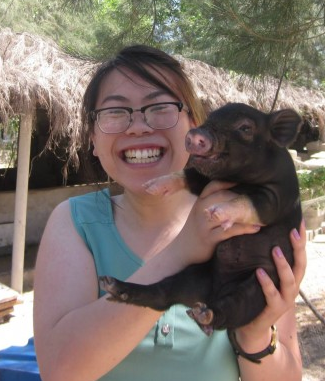 Pre-College Illustration
Minnie Phan graduated from CCA in May 2014 with a BFA in Illustration.
She first came to CCA as a Pre-College student, after having heard about the program through a high school art teacher: "I remember reading words that felt unreal: a month-long program, surrounded by students my age, taking college-level art classes of my choosing."
Read more about how attending CCA's Pre-College program inspired her journey to become an illustrator.