Tell me more about the program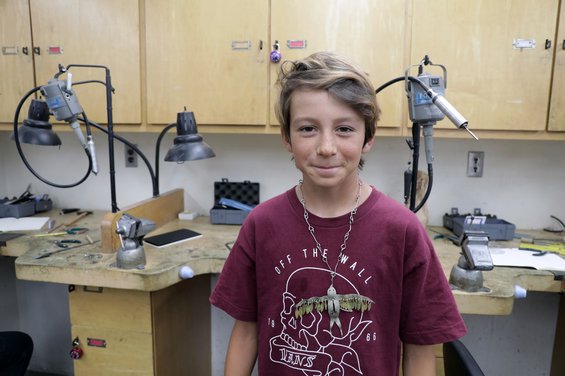 Since its inception in 1997, our Young Artist Studio Program (YASP) has provided an exciting opportunity for youth to immerse themselves fully in the practice of art making with seasoned artists in a professional art school setting. Each day your student works on various projects based on their desired subject.
With COVID safety protocols in mind, the Summer 2023 programs end with an online or in-person exhibition where family and friends have an opportunity to see what the young artists have created during their time in YASP. Specific dates will be shared once they are finalized.
All materials and lab fees are included in this program. Photography students are asked a working digital or 35mm film camera
Students can choose to attend a One-Week, All Day program in which they focus on one subject for the duration of the week. These focused classes meet in the morning and afternoon with a 45 min break for lunch and shorter breaks throughout the day. For summer 2023, students may pick one, two, or all three weeks.
Or students can attend a Two-Week, All Day program, in which they choose a paring of 2 different studios. There will be a 45 min break for lunch and shorter breaks throughout the day.
Students may also choose a Two-Week, Short Day program that meets late morning to early afternoon. Students pick from a paring of 2 different studios and includes a 45 min lunch break.
---
How are you handling COVID safety precautions?
As we welcomed our Young Artists, faculty, and staff back to YASP in 2021, safety continues to be our top priority. Our comprehensive COVID-19 plan is designed to protect every member of the CCA community in an on-site environment that minimizes risk and maximizes fun.
There will be COVID-related protocols that all on-campus students and parents/guardians will need to agree to (in writing) before arriving on campus. Because this is an evolving situation, students will receive this information three weeks prior to the start of the program.
We will continue to closely monitor the ongoing COVID-19 pandemic and follow the guidance and recommendations of public health agencies. Our top priority remains the health, safety, and well-being of our CCA community, as well as our neighbors and loved ones at home.
Currently, we are limiting class enrollment to 10-12 students per studio (up to 16 max if permitted). Each studio becomes a "pod" and students will only interact with their pod during programming. There will be designated bathrooms, classrooms, and outside eating locations for each pod. More specific COVID-related details will be updated as they are finalized.
---
How are the classes structured?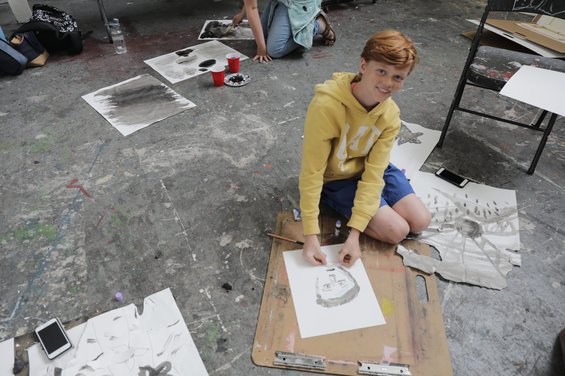 ---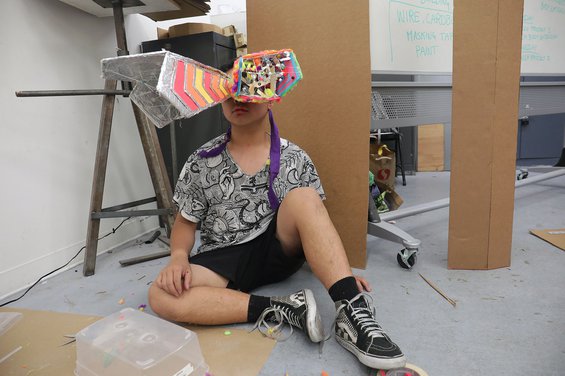 One and Two-Week, All Day Programs

Daily Class time/Break time Schedule

8:10-8:25 am / drop off
8:30-10:00 am / 1 hour and 30 minute class time
10:00-10:15 am / 15 minute break (Monitored by CCA Staff)
10:15-11:30 am / l hour and 15 minute class time
11:30 am 12:15 pm / lunch break (45 minutes Monitored by CCA Staff)
12:15-2:15 pm/  2-hour class time
2:15-2:30 pm / 15 minute break (Monitored by CCA Staff)
2:30-4:30 pm / 2-hour class time
4:35-4:50 pm / pick up
---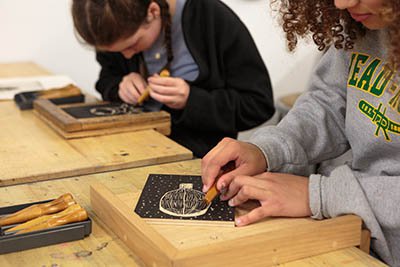 Two-Week, Short Day Program
Daily Class time/Break time Schedule

10:00-10:25 am /drop off (Monitored by CCA Staff)
10:30 - 12:30 pm / 2 hours class time
12:30 pm 1:15 pm / lunch break (45 minutes monitored by CCA Staff)
1:15-3:15 pm/  2-hour class time
3:15-3:30 pm / 15 pick up (Monitored by CCA Staff)
---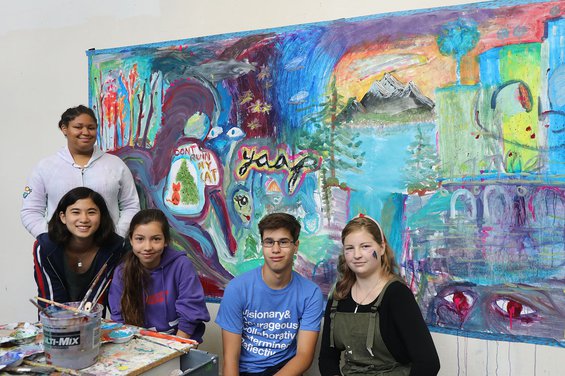 All YASP applications are submitted online, using a google form application. All applications are timestamped and will be processed on a first-come, first-served basis so register soon (the program fills quickly). Absolutely no walk-in registrations will be accepted during the initial registration period.

1 ) Please apply using an email address that you check regularly, as all communication from the program, including studio placements, scholarship decisions, and registration confirmation will be sent via email. If you are a returning student, we highly encourage you to participate in a new studio.

2) You will receive a confirmation email once your application has been accepted.

3) Upon confirmation of acceptance, parents or guardians will receive a link to pay tuition online. Failure to pay tuition within 5 business days of acceptance may result in a student losing their place in the program. Please also email a recent photo of your young artist to YouthPrograms@cca.edu

4) Upon payment, detailed program information will be sent within a week to the email you have noted in your application.
Note: Registration closes five days before each session starts to ensure all materials can be purchased for the class.
---
My child will need to leave early for vacation or will be having another activity and will need to leave early each day. Can they still attend the program?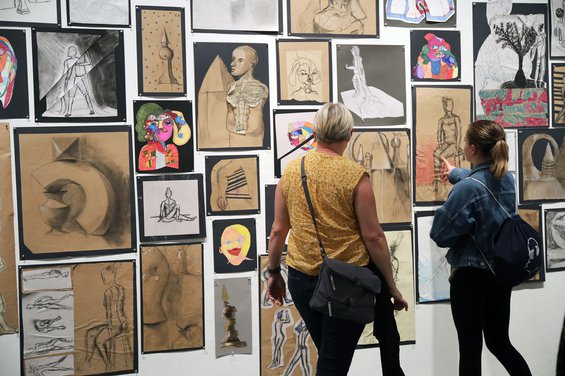 YASP is a short, full-immersion experience. Participants are expected to be present for the entire program, barring illness.
If another activity (e.g., soccer practice) or family vacation plans (e.g., students being pulled out of the program early) will conflict with a full-time commitment to the Young Artist Studio Program, do not register your child for the program.
We understand in some cases school registration may occur during our program. Please notify us if this might conflict with attendance.
---
What are your refund policies?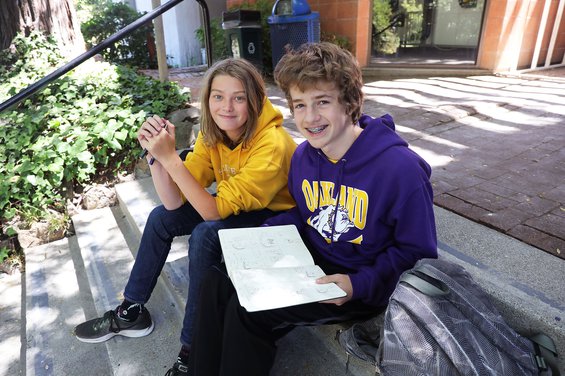 Withdrawal/refund requests must be made in writing and delivered either by email to YouthPrograms@cca.edu.
The timestamp or postmark on the request will be honored as the withdrawal date. Phone calls are not acceptable for withdrawing from the program.
Please see refunds for specific info on withdrawal dates.
---
My student took a YASP class last year. Can they take the same one again this year?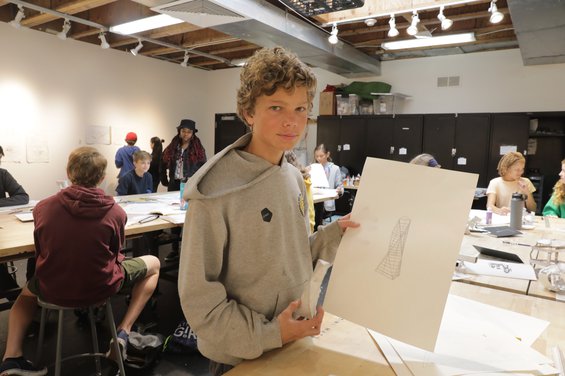 We highly encourage all returning students to explore a new studio during their returning year. We find they have a more exciting experience when they try something new.
---
Our instructors are all practicing artists with experience working and teaching youth. You can read more about our current instructors on our instructor bio page.
---
Is there financial aid available for your programs?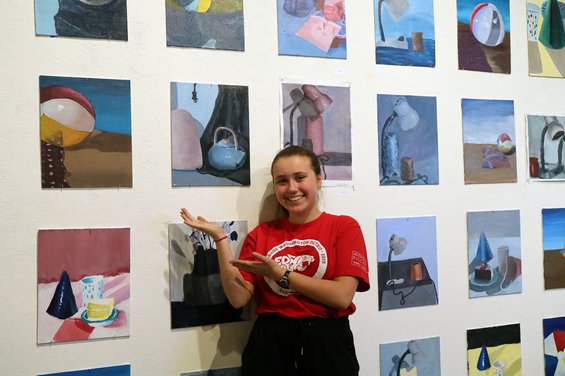 Financial Aid is not available for YASP. However, CCA does offer scholarships to YASP applicants who have significant financial need.
Because the program fills quickly and the number of scholarships is limited, we strongly recommend you only apply for a scholarship if you could not otherwise afford to attend.
Please see our registration page for more information on how to apply for a scholarship.
---
I am a CCA staff member. How do I apply for tuition remission for my child?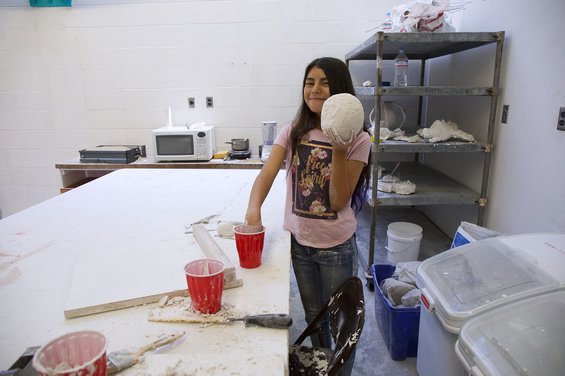 If you are a benefits eligible staff member at CCA you may register one child per summer in CCA's Young Artist Studio Program (YASP) with the choice of one of the following discounts:
$100 discount for the one-week, all-day YASP, or 2 week, short-day YASP
$125 discount for for the two-week, all day YASP
Tuition remission can now be requested in Workday by eligible employees! An updated policy can also be found on the portal. To apply for tuition remission for a regular semester or courses, please follow these directions:
Log into Workday.
In the search bar at the top of the page, type in "create request"
In the drop down menu, type "tuition" and hit enter.
Complete and submit the form in Workday
---
How large are the classes?
With COVID restrictions in mind, we plan to cap enrollment to 12 students max (unless approval from health and safety officials). In the case we can accept additional students enrollment per studio will be capped at 16.
All students will be expected to wear masks (inside) and keep a minimum of 6 feet distance (unless approved to be closer or if being shown specific instruction from a teacher).
---
Where are your classes taught and what is the best way to get to CCA?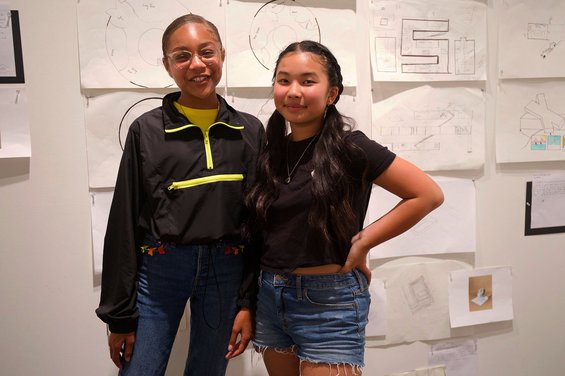 Our summer 2023 classes will all be taught on the San Francisco campus. We are not offering YASP classes in Oakland this summer (2022).
Click here for maps and directions
Once your student is registered, you will also be provided with a link to a San Francisco campus map on which the student drop-off point is clearly marked.
---
Can you help us arrange a carpool?
Since our program is small, and we have students commute from a very wide array of locations, making carpools arrangements is challenging. We encourage you to enroll with a friend to help share transportation responsibilities if you are concerned about getting to and from campus.
In some cases, we can share your contact info with participants in the same location as you. If they are interested in coordinating carpools, they will contact you
---
Are materials included in the cost of the program?
Yes. All art materials and lab fees are included in the program.
For the photography classes, however, please be aware that students need to bring their own, working camera, preferably with the option for manual control of camera functions.
---
Do you have a lunch plan?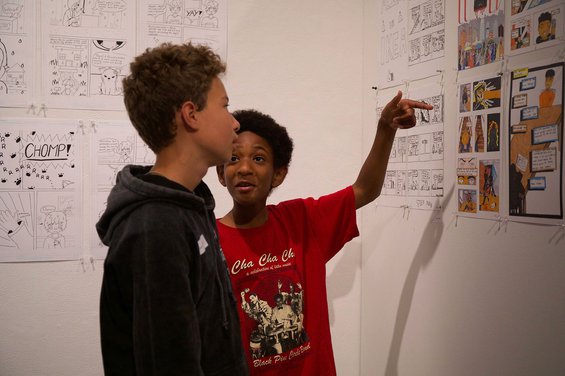 In summer 2023 we will have options to purchase a lunch meal plan from our dining hall, Makers Cafe. If you do not purchase a meal plan, please have your Young Artist bring food and beverages to consume as no one is allowed off campus to purchase food. Students are not permitted to leave campus.
Unfortunately, parents and guardians are not allowed on campus at lunch time nor are allowed to take your Young Artist off-campus for breaks/lunchtime.
All students will eat inside the Makers Cafe or outside and will be monitored by CCA Staff.
---
My child just completed the 5th grade. Can they enroll in YASP?
Sorry! This program is reserved for students that just completed the sixth, seventh, or eighth grade. We'll look forward to having them join next year.
---
My 9th grader took the YASP program last year. Can't they take it again this summer?
The YASP program is reserved for students who just completed the sixth, seventh, or eighth grade.
We encourage your 9th grader to enroll in our Summer Atelier program. This program is for students who just completed their freshman or sophomore year of high school.
---
Sorry, housing is not provided for YASP students.
---
Do you provide before care or after care?
Sorry, this is a service we do not offer at the present time.
We kindly ask you do not drop your artist off before 8:10am or pick them up after 4:40pm. CCA staff may not be available to monitor your artist outside of these hours.
---
What is your Tax ID number?
Tax ID: 941156485 (ID code 001127)
---
I have a question that isn't on this list. Who can I contact to get an answer?