Hiding / Unhiding Gradebook - Faculty
Hiding / Unhiding Gradebook - Faculty
This info has moved! You can now find it here in the Portal Knowledge Base. This page will soon no longer be available.
All new courses have their gradebooks hidden from students by default. This means they are unable to see their grades on their profiles and they cannot access the Grader Report in their course. They are still able to access individual assignment grades on the assignment itself, as long as you have not hidden that individual item. Once you have set up your gradebook, you can choose to unhide it.
---
1. Go to "Edit Settings" for the course
a. Click the gear icon ⚙️ in the course title header (upper right corner of the screen).
b. Select Edit Settings.

---
2. Change the "Show gradebook to students" setting
Course settings are separated into a few major categories. Under Appearance, select Yes from the Show gradebook to students dropdown.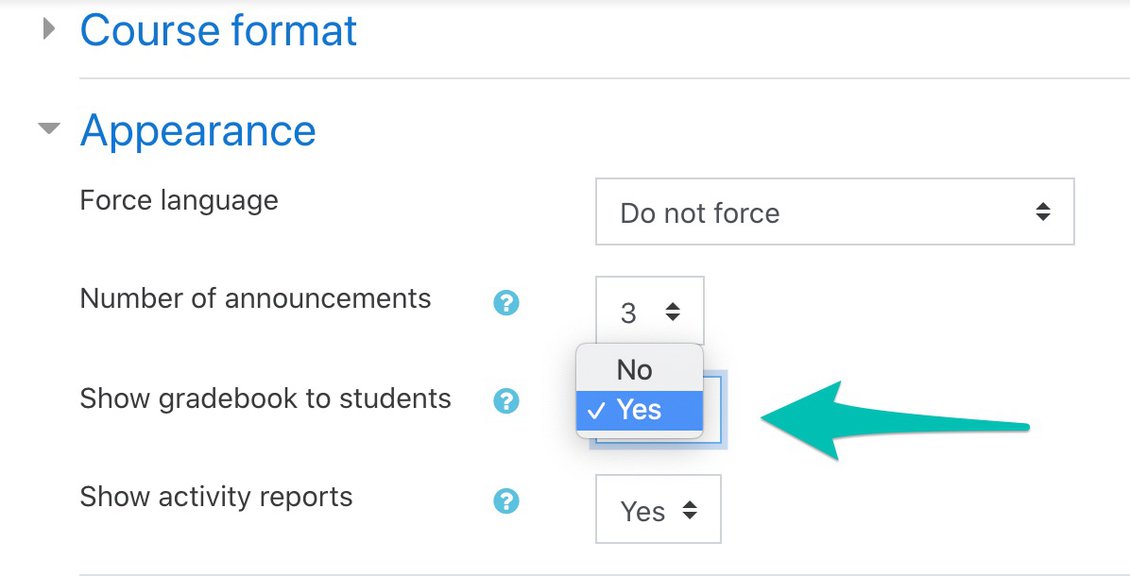 ---
When you've finished unhiding (or hiding) the gradebook, scroll to the very bottom of the page and click the Save and display button.