GLOBAL ARTIST BUDDIES PROGRAM
Are you a new student interested in practicing English, getting involved, and acclimated with on-and off campus life?
Are you a returning student interested in meeting a new friend, helping fellow peers get integrated into the U.S., and learning new cultures?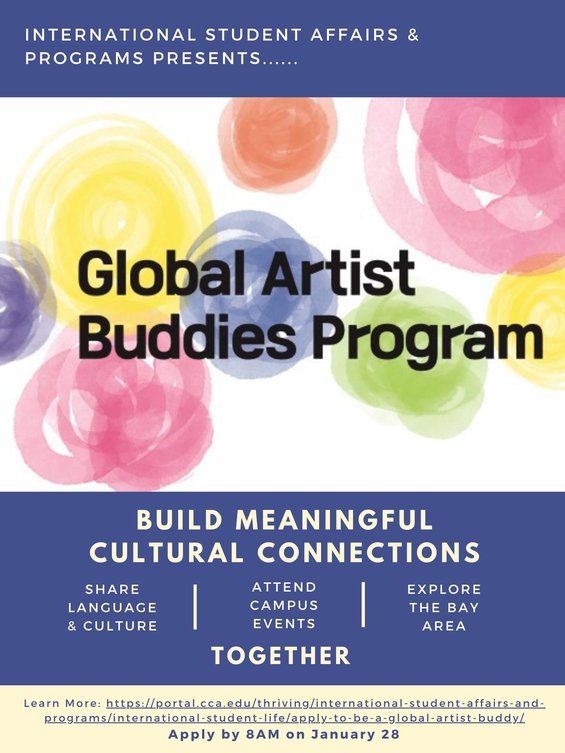 ---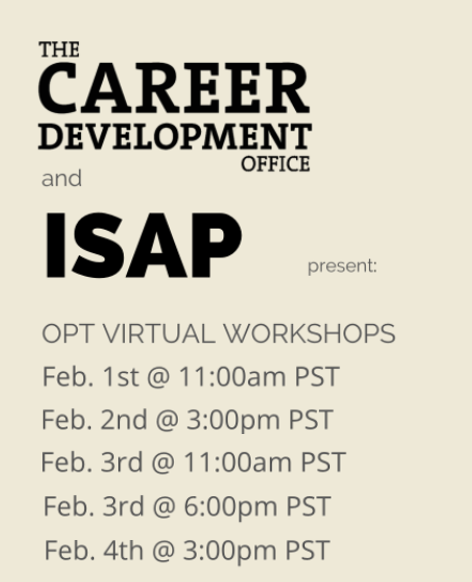 ---
Sprintax Informational Webinars
Learn more about taxes by tax professionals, Sprintax. The sessions will cover an overview of taxes for nonresident students and scholars, tax terminology, who must file a 2021 US tax return, what happens if students don't file, or misfile, and much more.
Note: The sessions will cover the same topics on each occasion.
---
APPLY TO BE A STUDENT LEADER
Want to be a(n) ISAP Ambassador, Campus Activities Board, Orientation Leader, Residential Assistant, and/or Student Success Peer Coach??
Applications for the academic year 2022-2023 Chimera Leaders are due Friday, February 11, 2022 4:00PM PST. Learn more about each position and the application process here.
---