What to Pack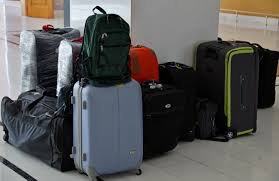 Clothing
Compared to colleges and universities in many countries, students and faculty in American institutions often dress relatively casually. Blue jeans and shirts are typical in the classroom and around campus. It would be wise to bring more formal clothing with you in case of a special event, either at CCA or in the community.
Depending on where you are coming from, the Bay Area climate may require an adjustment. Temperatures average between the 50s and low 70s (Fahrenheit) all year long, and most people are comfortable with a light jacket for most days. It is also good to keep in mind that there is a rainy season during the winter. You may want to pack boots and other rain apparel for those months.
Other Items
Electronics: Most electronic devices have a two-pronged plug that is different from the outlets in many countries. Your electronic devices will likely not work in the U.S. without an adapter/converter. If you forget to bring an adapter/converter, you can always buy one at the airport or at department stores such as Target or CVS.
Toiletries, especially items from your home country that you might not be able to find in the U.S.
Bedding and/or bathing towels. Depending on where you stay when you first arrive, you may not have access to these items until you are able to purchase them. Note that if you will live on-campus, you will need extra-long twin sheet bedding.
Camera. Don't forget to bring any needed accessories, such as memory cards and chargers.