---
To obtain a CCA Extension tuition refund for a class, an enrollee must officially withdraw by written notice to the Office of Youth Programs and Continuing Education, delivered by email
Please note: Please know that refunds of tuition or fees and exemption from payment obligations are not available if the institution fails, or becomes limited in making complete, quality or timely delivery of educational or other services due to pandemic, weather or air quality, governmental action, strikes, work stoppages or other labor and civic unrest or other regional or national disasters.

Email: CCA Extension
Office Hours: Monday-Friday 8:30 a.m.-5 p.m. Closed Saturday/Sunday
---

Please allow four weeks to process all refund requests.
Tuition refunds are prorated as outlined below and are calculated from the day the written notice is received.
Business days are Monday-Friday. Weekends are not counted as business days.
Any kind of refund given from an injury or illness requires a doctor's note.
Refunds are as follows:
Courses meeting for 1 or 2 sessions:
90 percent refund four business days before the first class
No refund thereafter
Courses meeting for 3 to 6 sessions:
90 percent refund four business days before the first class
80 percent refund one business day before the second class*
No refund thereafter
* Please note that for courses meeting on consecutive days, we must receive your withdrawal request by midnight on the day of the first class.
Courses meeting for 7 or more sessions:
90 percent refund four business days before the first class
80 percent refund one business day before the second class
70 percent refund one business day before the third class
No refund thereafter
Lab/Materials Fee Refunds
If a student drops a course that requires a lab fee, the fee is 100 percent refundable four business days before the first class. No lab fee refunds may be received thereafter.
If a student drops a course that requires a materials fee, the fee is non-refundable once the course begins.
Refunds for Canceled Courses
The college reserves the right to cancel or reschedule any course or to change instructors. Courses may be canceled if the minimum enrollment is not met. The dean of special programs makes this determination.
To lessen the chance a course is canceled register as soon as possible. Decisions regarding course cancellations are usually made three to four days prior to the course start date.
If you are registered for a course that is canceled, you will be notified by phone or email. Students in canceled courses will receive a full refund of tuition and all applicable fees.
Confirm Your Refund Request
Students who write in to withdraw from a class should call or email the Office of Special Programs + Continuing Studies to confirm that their withdrawal request has been received and is in process.
Failure to attend class or notifying the instructor alone does not constitute official withdrawal.
---
We are excited to be together again on campus! While we expect certain safety measures like masks and social distancing will continue to be required, the vaccines currently available in the United States have been shown to be safe and effective at preventing COVID-19. Because of this, all CCA students taking on-campus classes will be required to be fully vaccinated against COVID-19 no later than the start of their first day of their classes. Students who are not vaccinated and have not received an exemption or made a plan to be vaccinated by the first day of their classes will be removed from all in-person classes.
Vaccines are generally available in California to anyone over the age of 16. To find vaccination appointments visit myturn.ca.gov or vaccines.gov.
Although the college will require all students, staff, and faculty to be vaccinated against COVID-19 for the fall 2021 semester, we recognize the need for exemptions in some circumstances. If you are unable or unwilling to receive the COVID-19 vaccine and believe you qualify for an exemption (disability, medical, or religious), please email Human Resources at hr@cca.edu to discuss reasonable accommodations.
For more information about the vaccination requirement, see this page on Portal. If you have any questions about this policy, please contact Human Resources at hr@cca.edu.
All students will be required to complete a google form from HR to indicate their vaccination status and book a brief zoom meeting to show proof of vacination. If requesting exemption, students will need to contact hr@cca.edu
---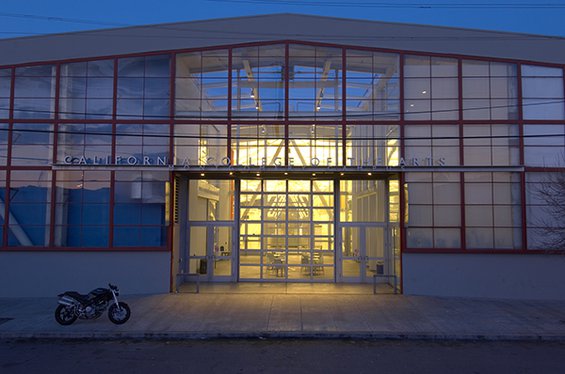 Course Locations
Some courses are held in San Francisco, and others are in Oakland. Locations are listed in the course description. See How to Get Here for directions to each campus and for campus room and building maps.)
Your registration confirmation notes specific classroom locations. If a classroom is not noted, signs directing you to your classroom will be posted on the first day of class.
Parking
Nonmetered street parking is available at either campus. Most street parking near the San Francisco campus is limited to four hours. Read more about parking options here
Accessibility
For wheelchair accessibility information, email Extension@cca.edu
---
Campus Cafés
The new CCA Makers Cafe on the San Francisco Campus is designed to accommodate the wide-ranging needs of our diverse campus community. Bon Appétit is recognized as an industry leader in environmentally and socially responsible practices, and for cooking made-from-scratch menu items with seasonal ingredients from local food growers. Students, Staff and Faculty enjoy seasonal menus and daily specials made with local and organic ingredients when possible, made-to-order hot and cold items, coffee and convenience items.

Makers Cafe
Monday-Friday 7 AM-8 PM
Saturday 10 AM-2 PM
Sunday 10 AM- 2 PM, 5-8 PM
DoReMi Coffee Bar
Monday-Friday 7 AM-6 PM
Saturday/Sunday 9 AM-3 PM
Market Street Convenience Store
Tuesday-Saturday 11 AM-10 PM
Monday-Sunday 11 AM-8 PM
The Oakland campus does not currently have any on-campus meal options but we are located about a block away from the Safeway shopping center where there is a Panda Express, Sliver Pizza, Boston Market, Best Coast Burritos, and Habit Burger Grill. We are also a short walk from College Ave were there are a number of options for food.
---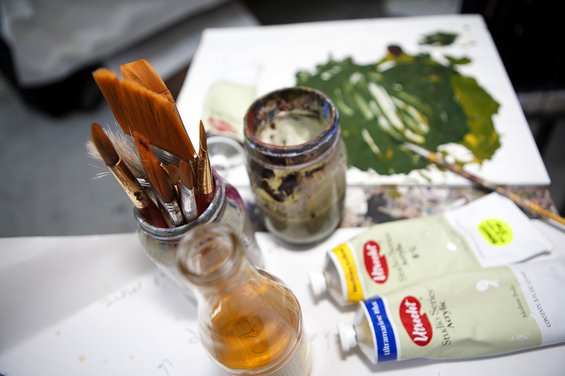 Supplies
Please check the description of the course you are registered for to see if you need to bring any supplies to the first session.
If the course description does not state that you need to bring any supplies, you need only show up for class. If any supplies are required thereafter, your course instructor will discuss that in class.
Most studio courses require purchasing supplies.
Art Supply Stores
Blick Art Materials is located across the street from the Oakland campus at 5301 Broadway, Oakland, 510.658.2787.
ARCH has moved from its former home on Carolina Street into the street-level retail space in CCA's Blattner Hall—on the corner of 17th and Wisconsin Streets, a block and a half from CCA's main academic building—bringing the art supply store even closer to CCA. It's now just a few steps out the door for many of CCA's on-campus residents.
Both art stores off a 10% discount on supplies. Please provide a receipt of class purchase to get this discount
---
CCA Building/Facility Access
Please note that as an enrolled CCA Extension student you are registering for a course(s) scheduled to meet at a specific date, day, time.
CCA Extension students do not have access to CCA facilities outside of scheduled class time. There is also no storage available to CCA Extension students, other than for painting students - limited to one painting.
---
All members of the college community who leave either campus after dark are strongly encouraged to use the "Buddy System" and walk with someone you know. If you are unable to walk with a "buddy," contact the Public Safety Department to request an escort. Public Safety officers are on duty and available to perform this service* 24 hours a day, 7 days a week. Escorts are available in and around the Oakland Campus, San Francisco Campus and Webster Hall*.
Public Safety Officers are able to provide escorts up to six blocks around the campus and the Rockridge and 19th Street BART stations. At the San Francisco campus, we can provide escorts to the bus stations that service the BART station and will wait a reasonable time for the bus to arrive. The general rule is 15 minutes out and 15 minutes back for a total of 30 minutes round trip (including wait time).
We ask that community members requesting an escort plan accordingly so that our officers can assist them and get back to the campus in a timely manner to avoid inconveniencing others who may be requesting assistance as well. Anyone interested in requesting an escort can reach Public Safety on the appropriate campus by calling 415-703-9510 from any off-campus or mobile phone or just 9510 from any on-campus phone.
*Escorts are available at Dogpatch Studios 7 days a week, 7pm-11am (415-369-7438)
---
Have additional questions?
Please email CCA Extension. All staff are currently working from home and can answer any questions you have via email