How To Apply
Application Requirements
______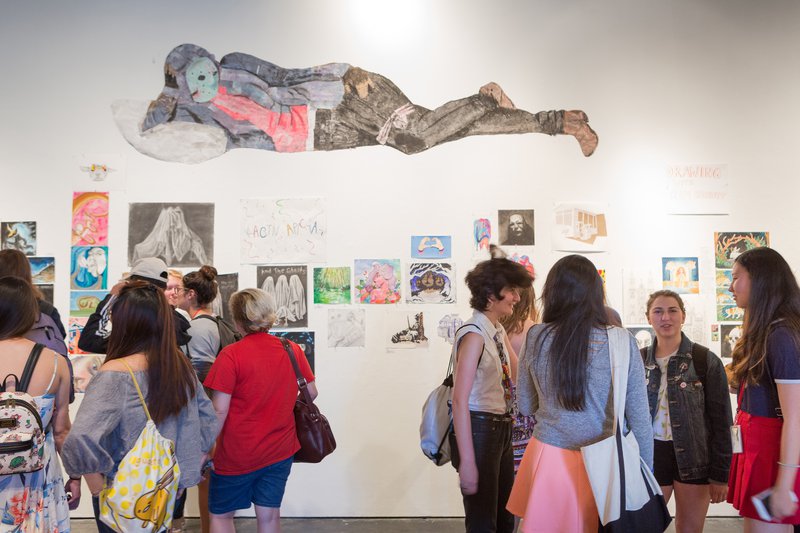 Eligible students will have just completed their sophomore, junior, or senior year of high school by summer 2022. Students must be at least 15 by July 2022, and no older than 18.
Your application to the 2022 Pre-College Program must include the following:
High school transcript (with Fall 2021 grades)
Application fee: $50 (nonrefundable). Once you submit your application you will be sent a link to pay the application fee. Please allow 1 business day for payment link to be sent by email. You may pay the application fee directly here.
All applications submitted after May 15 must be paid in full at the time of acceptance. Please contact the Pre-College staff at YouthPrograms@cca.edu to inquire about studio availability.
The following applicants have additional requirements:
International applicants - Review International Students section below.
Scholarship applicants - Review Scholarships section below for more information.
Online Application
______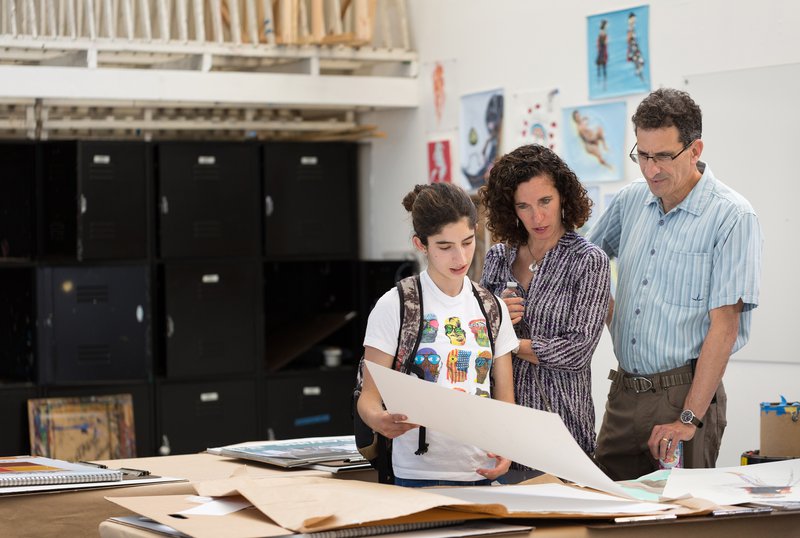 All Pre-College applications are submitted online. Start your Pre-College Summer 2022 application here!
Please apply using an email address that you check regularly, as all communication from the program, including studio placements, scholarship decisions, and registration confirmation, will be sent via email.
You will receive a confirmation email once your application has been received and processed.
Accepted students will have admissions notifications added to your application homepage starting March 15. Admissions emails including studio placement and next steps for enrollment will be sent starting on April 1.
Transcripts
______
Transcripts can be uploaded as a PDF file onto your online application, or emailed directly from your high school to the CCA Pre-College office at YouthPrograms@cca.edu.
Grades from fall 2021 must be included.
All transcripts must be in English or accompanied by a certified English translation of the original. Home-schooled applicants should submit detailed syllabi of courses (equivalent to grades 9–12) and details of curriculum you are pursuing through any public or private agency (including community college transcripts, if applicable).
Studio Selection
______
Early application is recommended. Completed applications are processed and reviewed on a first-come, first-served basis. An application will not be reviewed until all materials—including transcripts, fees, and scholarship materials, if applicable—are received.
Please note that space in each studio is limited and we cannot guarantee placement in your first choice. In the event that your first choice is full, you will be waitlisted and placed in the next available studio selection. You will be notified immediately if space becomes available in a studio for which you are waitlisted.
Important Dates & Deadlines
______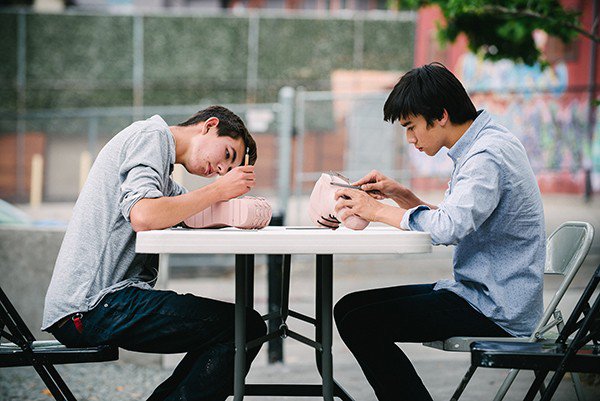 Friday, January 28
CCA begins accepting Pre-College applications
Program applications are accepted on a rolling basis. You will be notified of studio placement within two weeks of receiving your completed application. Check your application homepage in Workday for outstanding items.
March 15
Acceptance Notifications
Accepted students will have admissions notifications added to your application homepage in Workday. Select your Pre-College 2022 application link on the homepage in Workday to see your admission decision.
April 1
Admission Decision Letters
Studio placement and next steps for enrollment will be sent by email starting after April 1.
Check your application homepage in Workday for outstanding items, including the application fee payment.
Monday, April 4
Scholarship application deadline
All need-based and merit scholarship applications must be postmarked on or before April 4. Scholarship applications postmarked after this date will not be eligible for scholarship consideration.
Friday, April 15
Deposit deadline
A nonrefundable tuition deposit. Deposits are applied to total tuition and are due two weeks after your admission notification. For scholarship applicants the deposit deadline is Friday, May 6. Instructions on how to pay your deposits will be included in your admission notification email.
Housing application opens
After the tuition deposit is received, the housing application will be sent by email for students to complete.
Friday, April 29
Scholarship notification
Scholarship applicants who meet the April 4 deadline will be notified of awards via email. For scholarship applicants the deposit deadline is Friday, May 6.
Saturday, May 15
Balance and enrollment documents due
The tuition balance, all enrollment documents, required signatures, and proof of health insurance are due by May 15 or two weeks after your acceptance date, whichever is later.
After May 15, any application submitted must include tuition and fees (if applicable) paid in full upon acceptance.
You may pay by Visa, American Express, Discover or MasterCard. Failure to pay your tuition and fees in full by the deadline could lead to forfeiture of your studio selection. Please email YouthPrograms@cca.edu if you would like to pay by check or direct wire transfer.
Scholarships
Need-Based Scholarships
Tuition scholarship assistance is available to those with documented financial need. We do our very best to distribute our scholarship money so that as many applicants as possible are able to attend CCA Pre-College. Need-based awards can range from $500 to $3,000.
Award amounts are based on a student's academic achievement, demonstrated artistic promise, financial need and scholarship essays. Need-based scholarships are for US citizens only.
Students who submit all required scholarship application materials for a need-based scholarship by April 4, 2022 are automatically considered for a merit scholarship.
Merit Scholarships
CCA offers a limited number of highly competitive merit scholarships in amounts ranging from $500 - $2,000. Awards are based on a student's creative ability (as demonstrated by their portfolio), academic achievement (GPA), and scholarship essay.
Marcella Cleese Scholarship
In addition to scholarships awarded by the college, at least one annual full-tuition scholarship is awarded in memory of Marcella Cleese through a generous endowment created by her friends.
Applying for Scholarships
All of the following items must be received by April 4 for scholarship consideration.
For both need-based and merit applications:
All required materials for application to the program including 2022 Pre-College application and application fee.
A half-page essay describing your artistic interests and goals, and the reasons for your interest in attending CCA's Pre-College Program. This is uploaded on the 2022 Pre-College application.
A portfolio consisting of five to eight pieces of your artwork. Applicants may submit their portfolio for review online using SlideRoom ($10 fee).

Please label each piece with your full name, media, dimensions, and year completed. Due to the possibility of lost, stolen, or damaged artwork, the college cannot accept delivery of original pieces of art.
If you submit photographs, please indicate whether they were printed commercially or personally.
If you submit writing samples, they must be in PDF format.
Additional Items for need-based scholarship applications:
A copy of your family's 2020 US federal income-tax return. Your family should also document any child support received (or paid) and any other money received that is not reported on the tax return.

On an individual basis, where necessary, CCA may request further financial documentation. You will not be considered for scholarships if you do not include the 2020 US tax return.

A written statement by a parent/guardian, high school counselor, or art teacher describing why you need financial assistance to attend the program.
See FAQ for answers to commonly asked scholarship questions.
International Students
______
International students are invited to enroll in CCA online or in-person Pre-College courses.
We are pleased to welcome international students back to campus for in-person courses.
Accepted and deposited international students enrolled in our in-person courses will receive an I-20 in order for them to apply for an F-1 student visa to enter the United States.
English Language Proficiency
International students must have strong English language skills as the Pre-College program is conducted in English only.
All applicants with citizenship from a country where English is not the national language are required to upload one of the following English language proficiency test scores with their Pre-College application:
TOEFL (Test of English as a Foreign Language)
CCA Pre-College requires a minimum TOEFL score of 550 PBT or 80 iBT
IELTS (International English Language Testing System)
CCA Pre-College requires a minimum IELTS score of 6.5
Pearson Test of English Academic (PTE Academic)
CCA Pre-College requires a minimum Pearson score of 58
Duolingo (online English test)
CCA Pre-College requires a minimum Duolingo score of 110
Alternative to the English proficiency test requirement
Minimum three years' attendance at an English-speaking secondary school in the U.S. or at an international school with English as a medium of instruction. We will review your transcript to evaluate that you have received the equivalent of a "C" or higher in your regular English classes. We do not accept ESL/ELL/ELD classes.
If you believe you should be exempt from taking a proof of English language proficiency test, please email YouthPrograms@cca.edu.