Update: Progress on Founders Hall (photos)
Update: Progress on Founders Hall (photos)
Posted June 23, 2020, 5:53 PM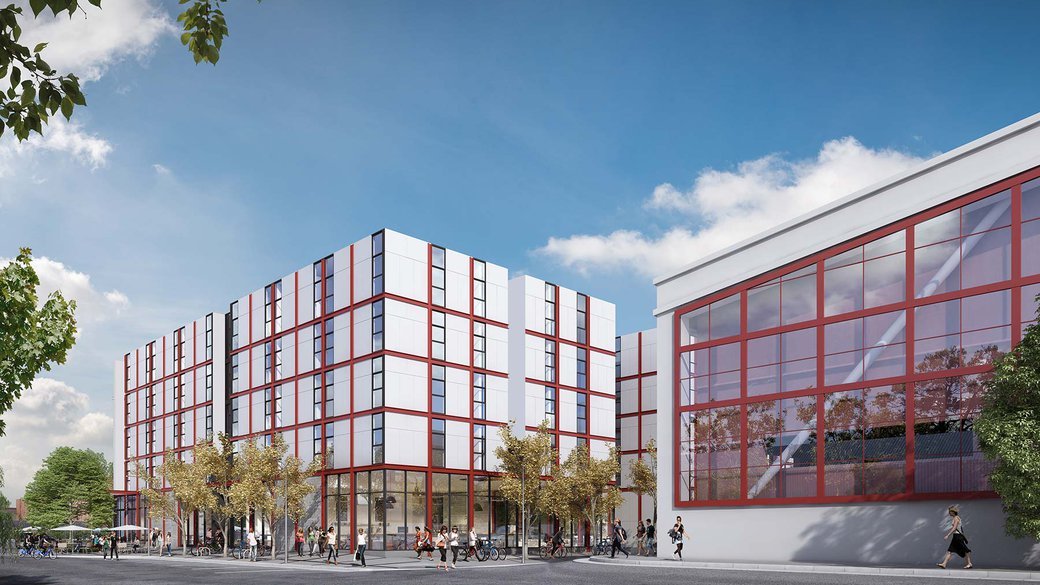 Rendering of Founders Hall, CCA's new student housing facility at 188 Hooper Street, scheduled to open in August 2020. Design by Stanley Saitowitz | Natoma Architects Inc. Rendering courtesy NYAR, www.nyarchitecturalrenderings.com.
Work on Founders Hall at 188 Hooper Street in San Francisco has continued on schedule and the new facility is prepped to open to its first student residents in late August 2020.
Designed by leading architecture firm Stanley Saitowitz | Natoma Architects Inc., the five-story building will provide below-market-rate housing for more than 500 students at full capacity—roughly 25% of CCA's student body. The 280 single- and double-occupancy rooms are positioned at the center of the school's expanding San Francisco campus, joining Blattner Hall to offer CCA students a variety of convenient options for living where they learn.
See pictures of the progress below.
---
A view from the Founders Hall roof. The image looks north at the city and shows Founders Hall's photovoltaic (PV) solar panels.
---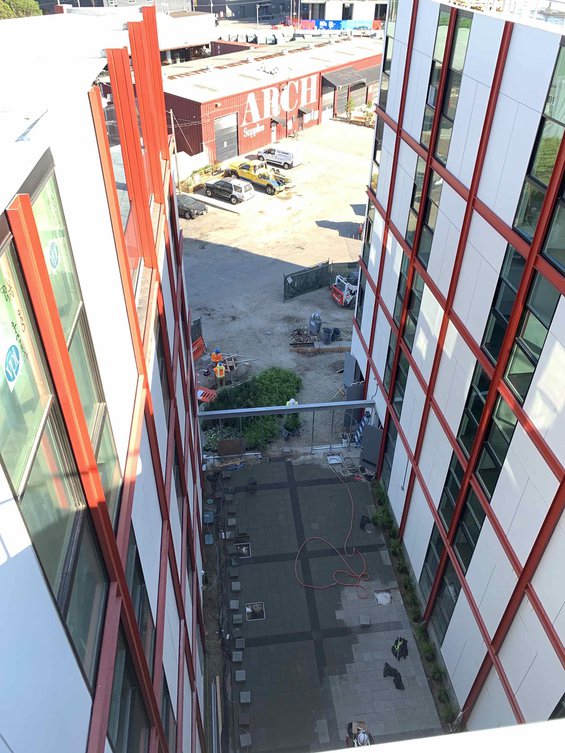 A second image from Founders Hall's roof, which demonstrates how the dark pavers at ground level align with the red grid on the facade.
---
A view from inside the second-level sky bridge. Each end of the courtyard has a set of fobbed glass doors that secure the space on nights and weekends. All the doors that lead off the courtyard require key fobs, as well. The gates will be topped with dimensional letters that spell out "Founders Hall."
---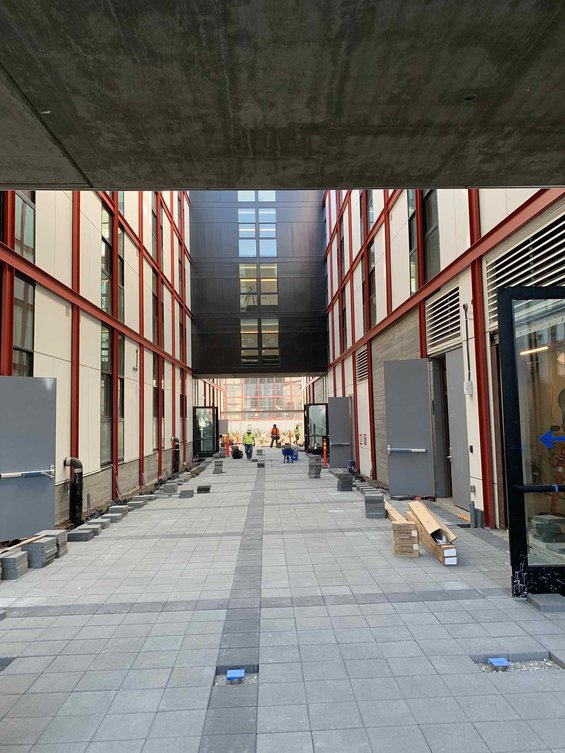 This photo was taken from ground level (under one of the sky bridges), looking south toward CCA's main academic building at 1111 Eighth Street.
---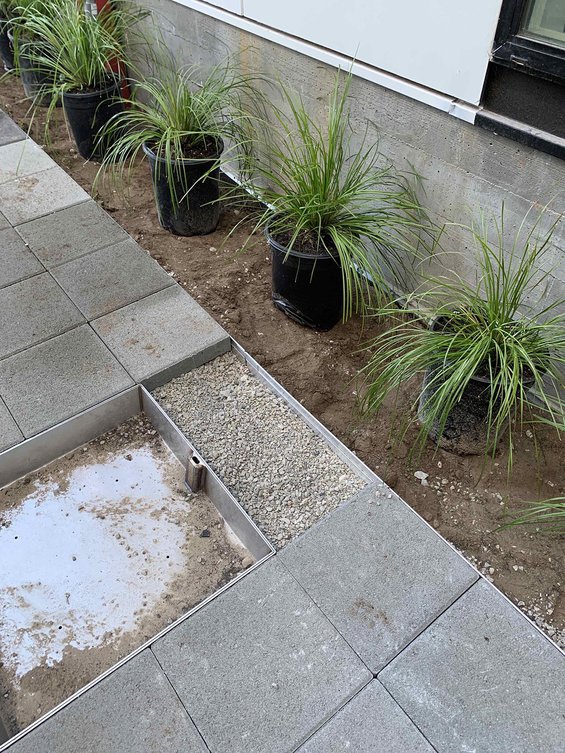 A photo of the edge detail for the Founders Hall courtyard. The pavers are pervious, meaning they allow rainwater to drain through and get filtered before being released to the Bay. The whole courtyard acts as a giant water filtration facility. It's edged with plant materials and the lighting is integrated into the landscape—all designed by landscape architect David Fletcher, an adjunct professor in architecture at CCA.
---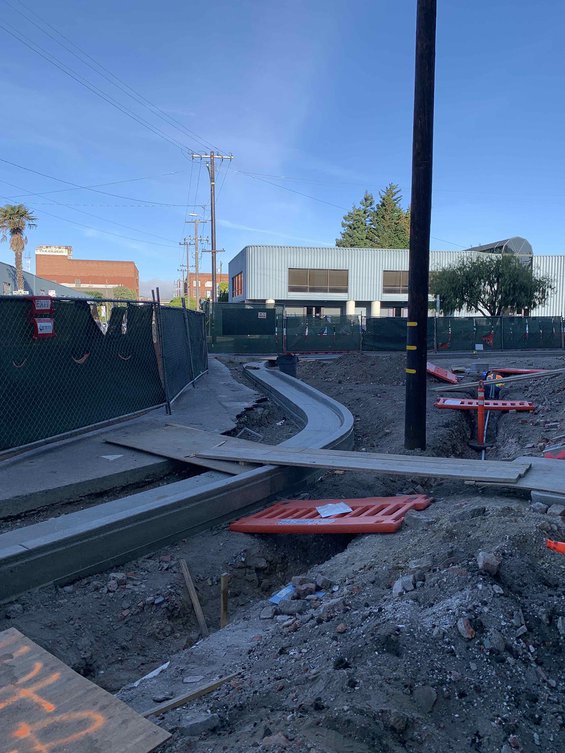 This image shows the view from the corner of Eighth and Hooper Streets, outside the Makers Cafe (looking toward CCA's 80 Carolina Street building). The curb and gutter swerve out to create a four-way, stop-signed intersection with crosswalks for pedestrian safety. A mature heritage tree, accompanied by a circular bench, will sit at the center of this bulb-out (or curb extension). Street lights will be installed.
---