Creative Citizens in Action
Creative Citizens in Action
Creative Citizens in Action (CCA@CCA) is a college-wide initiative that promotes creative activism and democratic engagement through public programs, exhibitions, and curriculum connections.
This initiative is funded by an endowment gift to launch The Deborah and Kenneth Novack Creative Citizens Series, an annual series of public programs focused on creative activism that spans the disciplines of art, design, architecture, and writing. CCA@CCA is overseen by the Exhibitions & Public Programming department in partnership with Student Affairs, Libraries, Academic Divisions, Communications, and faculty. Please contact exhibitions@cca.edu with any questions.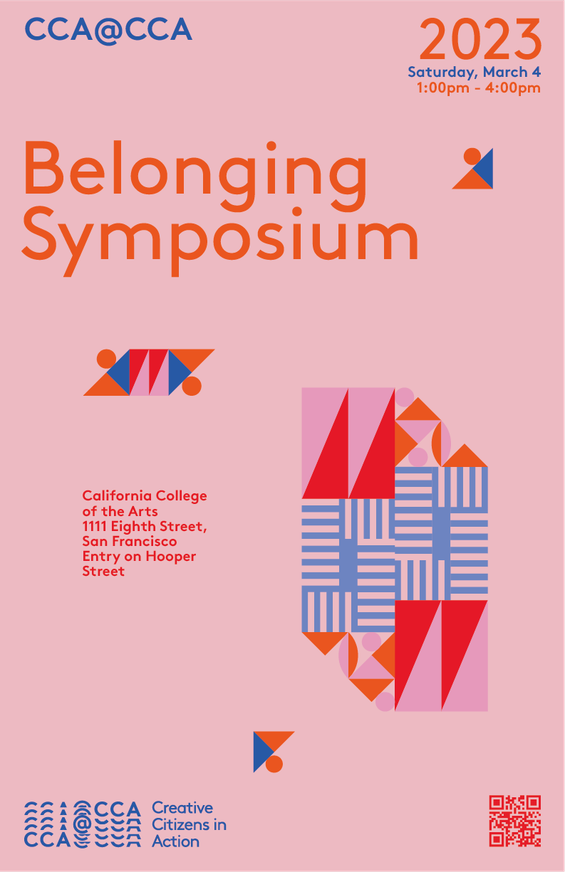 CCA@CCA Belonging Symposium
March 4, 2023, 1–4pm in the Nave Presentation Space
The CCA@CCA Belonging Symposium is an afternoon of participatory workshops, conversations and activations that explore the various dimensions of Belonging, unpacking its manyfold perspectives, premises and tensions. The goal of this symposium is to set in motion a reciprocal and generative dialogue among the members of CCA community about the conditions for belonging as a space of safety, care and virtuous mutualism.
Featuring a conversation about Belonging with Vice President of DEIB Tricia Brand and 2022 Creative Citizenship Fellow Christine Wong Yap, workshops led by faculty Faith Adiele, Genevieve Hyacinthe, Steve Jones, and Michael Washington, and interactive installations curated by CCA@CCA Student Fellows Shreya Shankar (MArch '23) and Layla Namak (MArch '25). Tea, coffee, and cookies will be available.
Voting Resources and Democratic Engagement at CCA
At CCA, we are committed to working with faculty, staff, students and election officials to reduce barriers to student voting.
---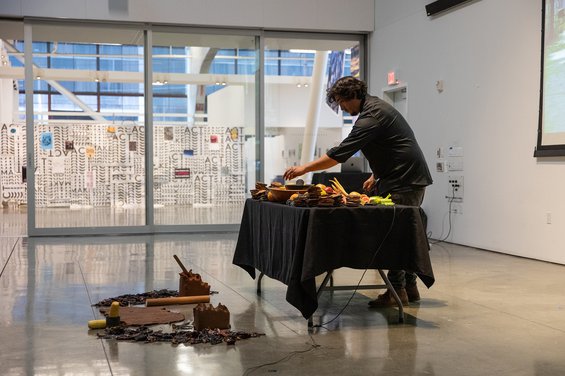 Check back regularly to learn about new events in the The Deborah and Kenneth Novack Creative Citizens Series!
---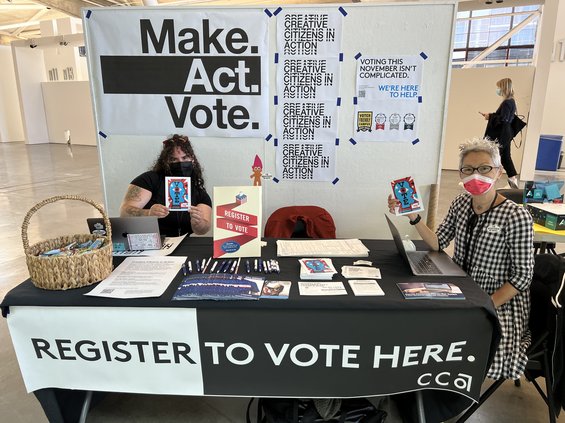 At CCA, we're committed to working with students, faculty, staff, and election officials to reduce barriers to student voting. See the steps the college is taking to increase voting access and turnout for its community.
---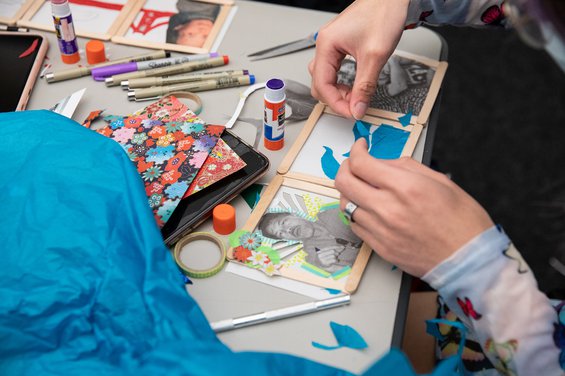 CCA@CCA Teaching Modules are designed to support classroom learning related to creative citizenship. They bundle videos, readings, and worksheets produced by The Creative Citizens in Action initiative, together with prompts that faculty can use to facilitate course discussions.
---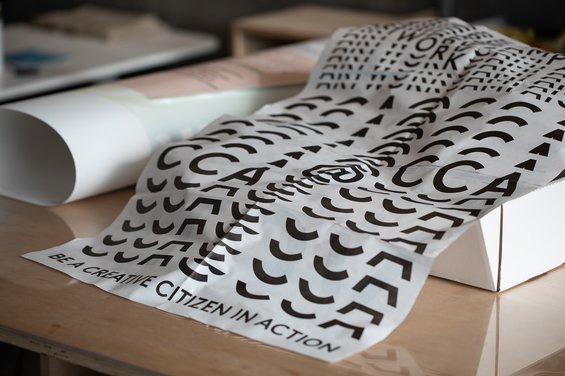 View documentation of past CCA@CCA projects and events.
---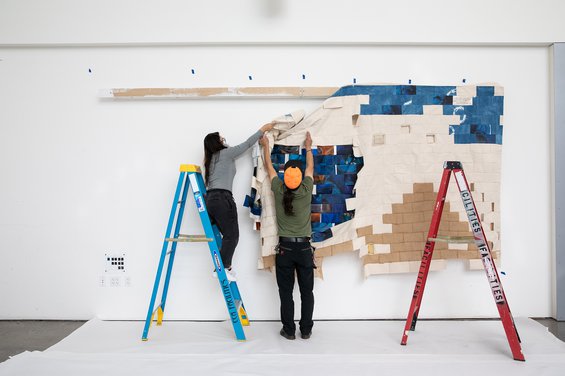 Apply for funding and explore opportunities to organize or participate in CCA@CCA programming.
---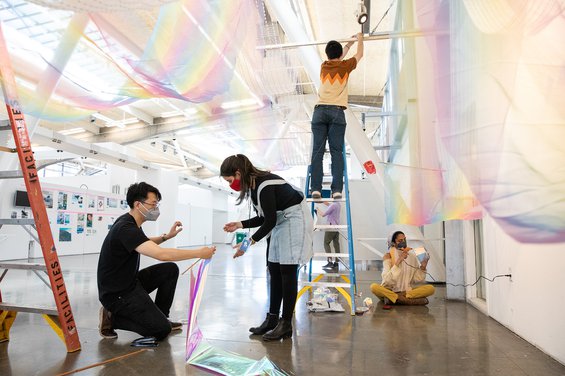 CCA@CCA Faculty Micro Grants support course efforts tied to democratic engagement. Project outcomes are featured within the Deborah and Kenneth Novack Creative Citizens Series.
---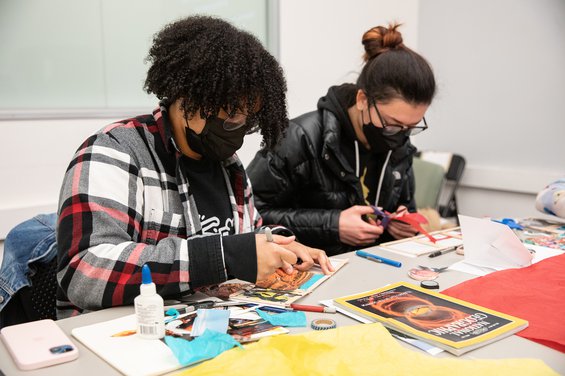 Browse courses that build students' skills in creative activism and civic engagement.
---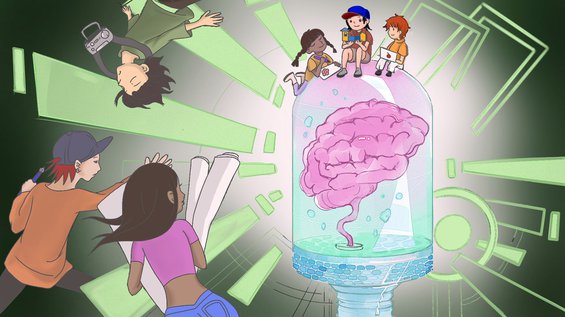 CCA's Creative Accord is a cultural and ethical touchstone for all members of the CCA community. This collective agreement allows us to hold each other accountable and gives us something to aspire to as a creative community.