CCA Voter Friendly Campus Resources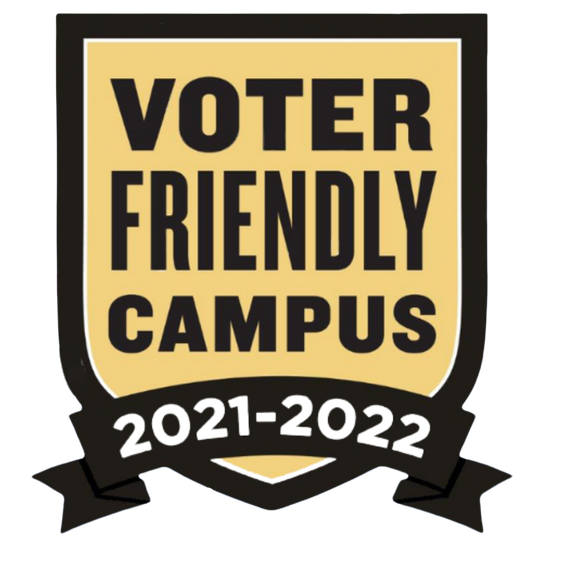 CCA's Voter Friendly Campus Action Plan
At CCA, we're committed to working with students, faculty, staff, and election officials to reduce barriers to student voting.
CCA is one of over 231 campuses designated as a "Voter Friendly Campus." The initiative, led by national nonpartisan organizations Fair Elections Center's Campus Vote Project (CVP) and NASPA – Student Affairs Administrators in Higher Education, held participating institutions accountable for planning and implementing practices that encourage their students to register and vote in 2020 elections and in the coming years.
→ See the college's 2020 Action Plan (spring 2020)
→ Read CCA's Voter Friendly Campus Designation Report (spring 2021)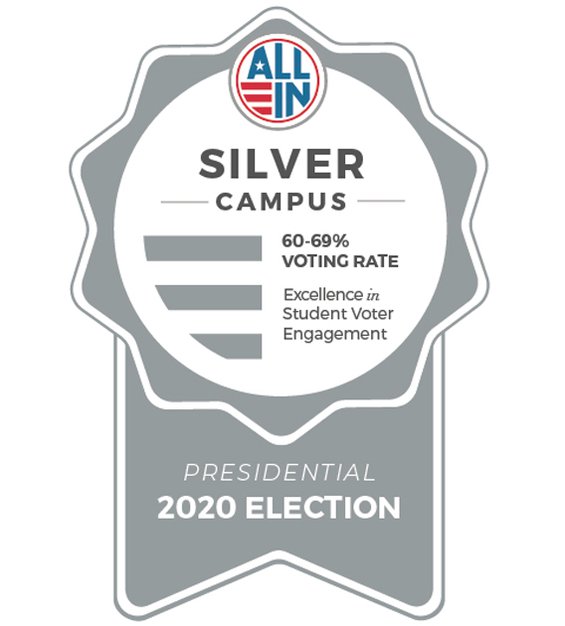 ALL IN Campus Democracy Challenge
In addition, CCA's President, Stephen Beal, has personally signed the Higher Education Presidents' Commitment to Full Student Voter Participation for the ALL IN Campus Democracy Challenge, and is championing the work of Creative Citizens in Action (CCA@CCA). Our goal is to increase student voting rates, help students form the habits of active and informed citizenship, and make democratic participation a core value on our campus.