President Beal's Update on Campus Planning
President Beal's Update on Campus Planning
Posted October 6, 2016, 12:00 AM
Updated November 7, 2019, 11:11 AM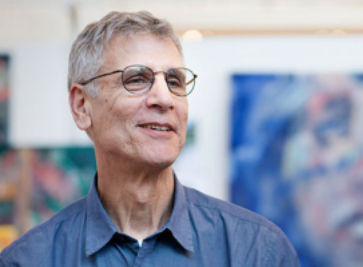 Framing the Future: Campus Planning Update
In my last letter I wrote to you about CCA's exciting plans to unify and reshape our campuses in the next five years. This bold step toward the future aims to significantly strengthen the educational experience of our students and dramatically expand our impact on the fields of art, architecture, design, and writing—and beyond.
In June 2015 we completed the first phase of the project with Gensler and MKThink to produce a strategic framework for planning (Framing the Future). In May 2016 Jensen Architects finished their work to develop the next phase of the plan, which was delineating requirements for the space types outlined in Gensler's report. More than 300 faculty, staff, students, and alumni were involved in this phase of the project.
Now we are actively seeking an architectural firm to design CCA's future unified campus. Over 100 CCA community members responded to our request for nominations, and more than 75 unique firms were identified. A committee of trustees, faculty, and staff reviewed the nominations and sent requests for qualifications (RFQ) to 14 of the firms. The committee will meet again this month to review the responses and select three finalists. Representatives from the finalist firms will give one-hour presentations on October 21, 25, and 28. All presentations begin at 12:30 p.m. in Timken Lecture Hall and are open to the entire CCA community. (The sessions will be recorded and posted on cca.edu) This is an exciting moment for CCA, and we want you to be part of it!
You'll be hearing more from us on this topic in the near future. For the latest updates, visit the campus planning blog.