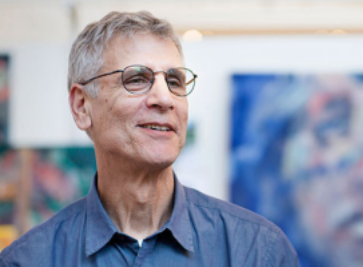 ---
Stephen Beal was appointed president of California College of the Arts (CCA) in May 2008, after serving as the college's provost for over ten years. President Beal's commitment to CCA's students and academic mission is reflected in his many accomplishments, which include leading an ambitious multi-year campus unification project, dramatically increasing on-campus student housing, contributing to an overall enrollment increase of over 70% from 2008 to 2019, and strengthening the Board of Trustees. President Beal has spearheaded numerous successful fundraising efforts, including the silent phase of CCA's current capital campaign, the largest in the college's history, to fund campus unification, scholarships, and outreach programs.  

Prior to his time at CCA, President Beal served as vice president of academic planning and associate vice president of academic affairs at the School of the Art Institute of Chicago (SAIC). He has held various teaching positions at CCA and SAIC in the first year program, studio drawing, and painting. President Beal currently serves on the advisory council of the Asia Society Northern California in San Francisco and as a trustee emeritus of Creative Growth Art Center in Oakland. Previously, he served on the board of trustees at Yerba Buena Center for the Arts in San Francisco. He has been an advisor to the American Film Institute in Los Angeles and the Asian Art Museum in San Francisco.

In addition to his prolific academic career, President Beal holds an MFA from SAIC and is a practicing artist whose work has been exhibited nationally. He and his wife, Dee Hoover, reside in the East Bay. They have two children.
---