Deirdre Visser - Learning to Write History
Deirdre Visser - Learning to Write History
+

Add to calendar
Thu, Feb 9 2023, 5PM - 6:30PM
195 De Haro, San Francisco, CA, 94107 View map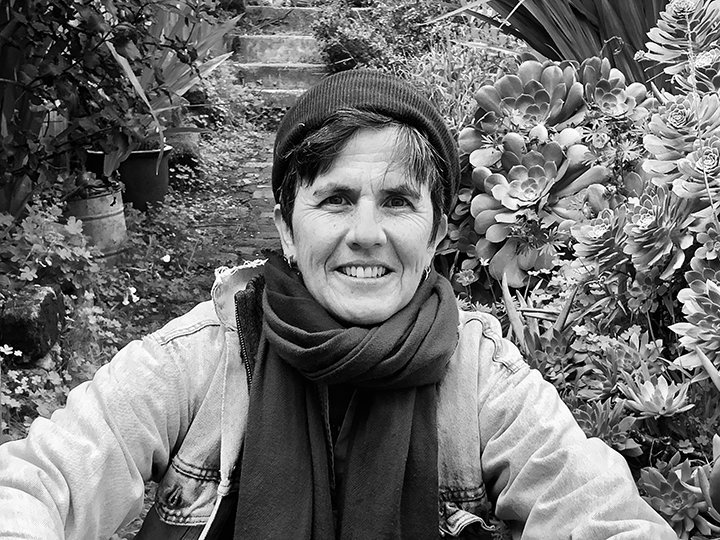 Organized by
CCA Graduate Visual & Critical Studies
Event description
Joinery, Joists and Gender began as one book and became another. 
The exhibition was mounted, interviews with makers were completed, and we thought we understood what the book would be. But taking that research into book form, I realized that the history that demanded to be written required both new ways of thinking and new material sources. 
As an artist and curator used to writing 300-word curatorial or project statements, I will share my learning process in taking a deep and sustained dive into writing a new history, that of women and non-binary makers in the woodshop. Seeking an expanded research process—drawing on secondary sources that included published academic research, print materials, and found photographs from internet sources as diverse as eBay, YouTube, and Instagram—my understandings were challenged, reshaped, and expanded. The resulting book was made better at each step.
Deirdre Visser (she/her) is Visiting Curator at Mills College at Northeastern University, and an independent writer, curator, and artist living in San Francisco's Mission District. Curator of The Arts at CIIS from 2010-2022, Visser mounted exhibitions and programming featuring some of the most critical voices of our time, including: Rick Lowe, Dr. Deborah Willis, Amalia Mesa Bains, Wendel White, Zora Murff, and Mia Nakano. Like her curatorial practice, her writing and visual art is rooted in the belief that arts and culture advance civic participation and engagement in our communities and provide us invaluable tools and languages to tell stories too long unheard, catalyzing and nourishing discourse across differences. 
In 2019 Deirdre co-curated Making a Seat at the Table with Laura Mays, which opened that fall at the Center for Art in Wood in Philadelphia. This exhibition showcased the work of 43 women and non-binary woodworkers who are expanding the practice while holding down the center. In March 2022 Routledge released her book, Joinery, Joists and Gender: a History of Woodworking for the 21st Century, the first written history of women and gender non-conforming makers in the woodshop. 
She is also engaged with the arts as a form of civic participation, working for the past decade with the Skywatchers Ensemble, a radically relational and enduring community arts collaboration in San Francisco's Tenderloin district. Deirdre received an MFA in Studio Art from University of California, Irvine, and an BA in Studio Art from Mills College.
Entry details
Free and open to the public. COVID protocols in place. Masks are strongly recommended indoors for all.