Drum Listens to Heart: Part III .+* Wattis Open House
Drum Listens to Heart: Part III .+* Wattis Open House
+

Add to calendar
Fri, Jan 27 2023, 4PM - 6PM
360 Kansas Street, San Francisco, CA, 94107 View map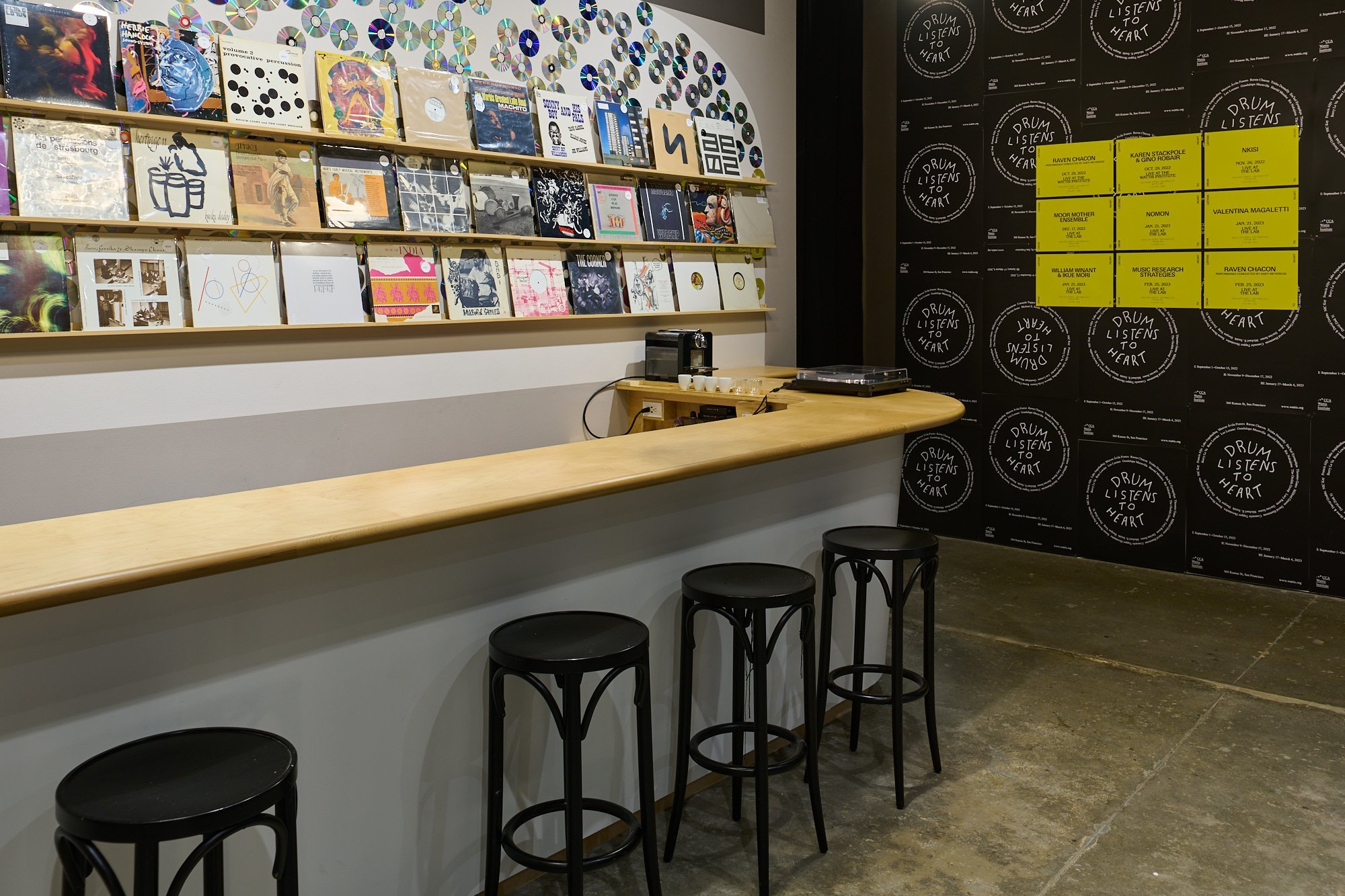 Organized by
The Wattis Institute
Event description
Please join members of the CCA community for an Open House in the exhibition Drum Listens to Heart: Part III and in the accompanying pop-up record shop in the Wattis Bar! 
A raffle with prizes will include Wattis merch, past publications, and our newest Drum Listens to Heart catalog.
Free pizza, snacks and drinks will be provided.
In collaboration with CCA Radio, CCA students will be broadcasting DJ sets to CCA Radio live from the Wattis bar. These hour-long sets will merge and synthesize individual students' take on "percussive music." 
Open House: 4-6 pm 
Curator Remarks: 4:30 pm  
DJ set: 5-6 pm
*Students who are interested in DJing can sign up here.
Entry details
Free & Open to all CCA students and faculty