FILM WEEK | CCA Film Program Fall 2023 Event
FILM WEEK | CCA Film Program Fall 2023 Event
Event series
Mon, Mar 13 2023, 9:30AM - Fri, Mar 17 2023, 9PM
Timken Hall | 1111 8TH STREET, SAN FRANCISCO,, CA, 94107 View map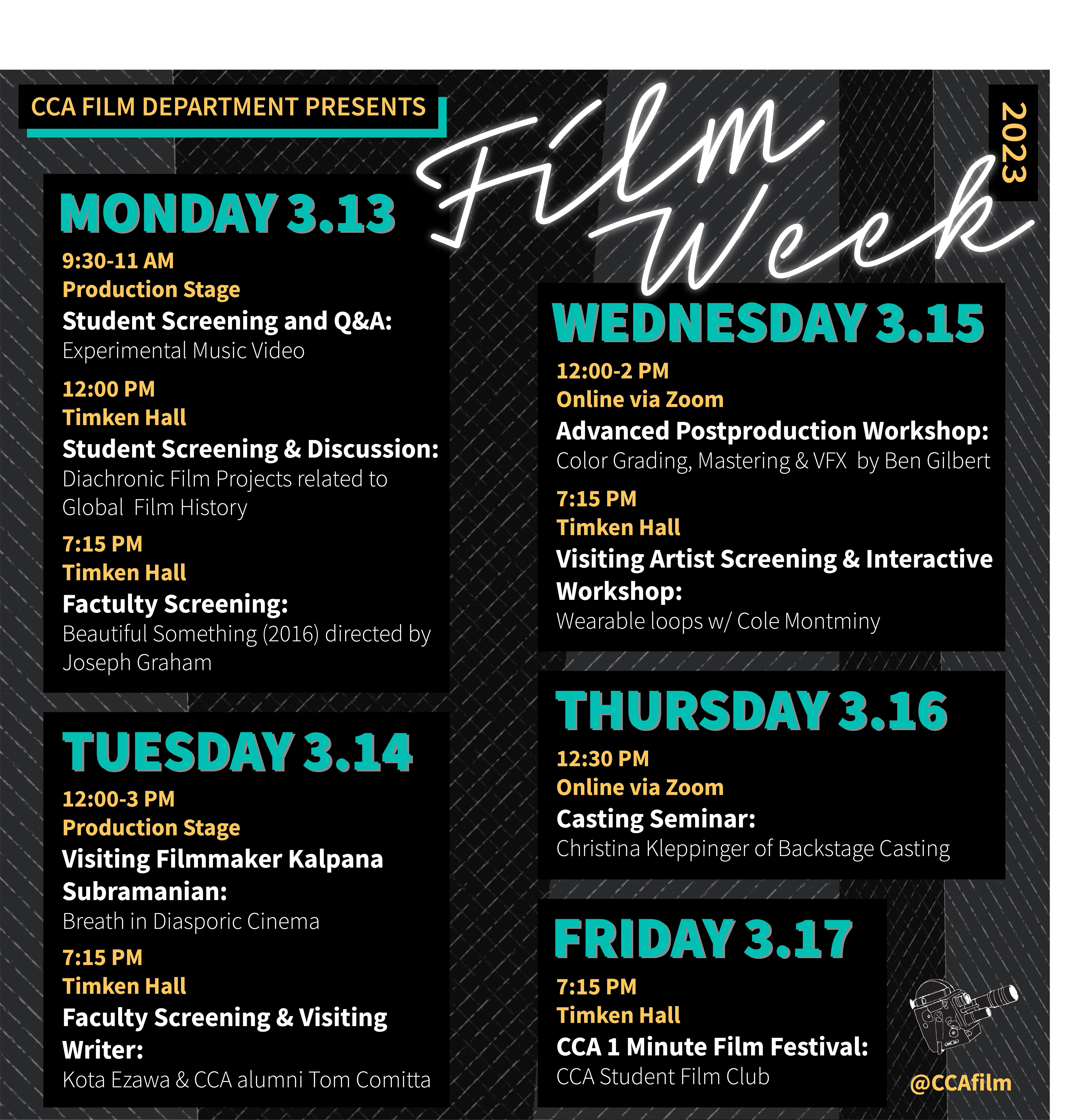 Organized by
Film Program
Event description
Join us for an exciting event - CCA's FILM WEEK- from March 13-17, 2023. 
We are thrilled to announce an upcoming event that celebrates the impact of the moving image on our community. Our goal is to unite individuals from diverse backgrounds and appreciate the dynamic perspectives that enrich the world of cinema. In addition, this event serves as a unique opportunity to come together and explore the power of film as an art form.

With various genres, styles, and formats on display, CCA's FILM WEEK offers something for everyone to enjoy and appreciate. Whether you're a fan of experimental shorts or feature-length narratives, documentaries, or animations, the possibilities of the moving image are limitless and on full display at this event.

Don't miss this fantastic opportunity to participate in CCA's FILM WEEK!
Entry details
Please join Our event series listed below.