RINA AYUYANG
+

Add to calendar
Fri, Jul 7 2023, 7PM - 10PM
Timken Hall | 1111 8th St., San Francisco, CA, 94107 View map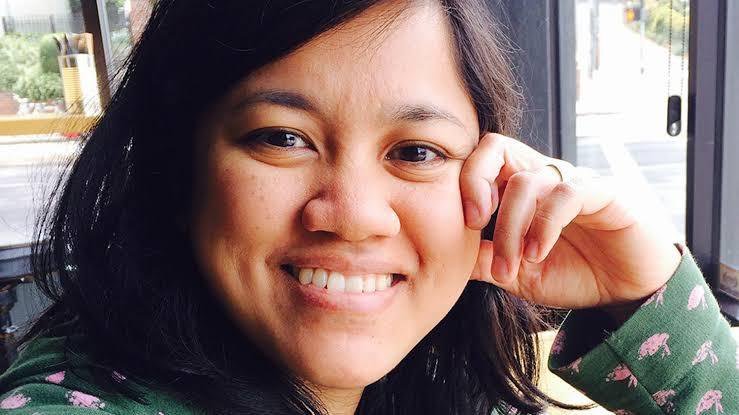 Organized by
CCA MFA in Comics program
Event description
Rina Ayuyang is an Eisner and Ignatz-nominated cartoonist, publisher, and podcaster, and a local comics legend!

Rina's new book, The Man in The McIntosh Suit, is a Filipino-American take on Depression-era noir featuring mistaken identities, speakeasies, and lost love in San Francisco's Manilatown. Her previous book, Blame This on the Boogie, is an homage to the American Musical, exploring themes of identity, family, and pop-culture fanaticism. It appeared on best of year lists from Forbes, London Free Press, and on Publishers Weekly's Critics Poll. Stories from her self-published mini-comic series Namby Pamby were collected in the book Whirlwind Wonderland co-published by Sparkplug Comic Books and Tugboat Press.
Ayuyang will read from her work and be interviewed by MFA Comics faculty member and fellow cartoonist Mel Gillman, followed by a short reception.
7-8:30pm – a reading and a conversation with Mel Gillman
Timken Auditorium, 1111 8th Street [View map]
8:30-10pm – a reception and signing

195 DeHaro Street [View map]

Entry details
Please join us at Timken Auditorium at the Main Campus of California College of the Arts at 1111 8th Street. The reception will be at the CCA Grad Writing Center at 195 DeHaro Street. This event is free and open to the public. For more information, please contact Justin Hall (jhall@cca.edu) and/or Jason Morris (jmorris@cca.edu).