Adobe Creative Cloud: Activating Your Account
Adobe Creative Cloud: Activating Your Account
Congratulations!
This document will assist you in setting up your new Adobe Creative Cloud account.
First, check your CCA gmail account for a message from Adobe Systems Incorporated, with the subject:
"Access is granted. Enjoy All Apps plan now."
If you can't find this message, check your spam folder. If you are still unable to locate the message, contact the Help Desk.
Go ahead and open the email. It should look like this: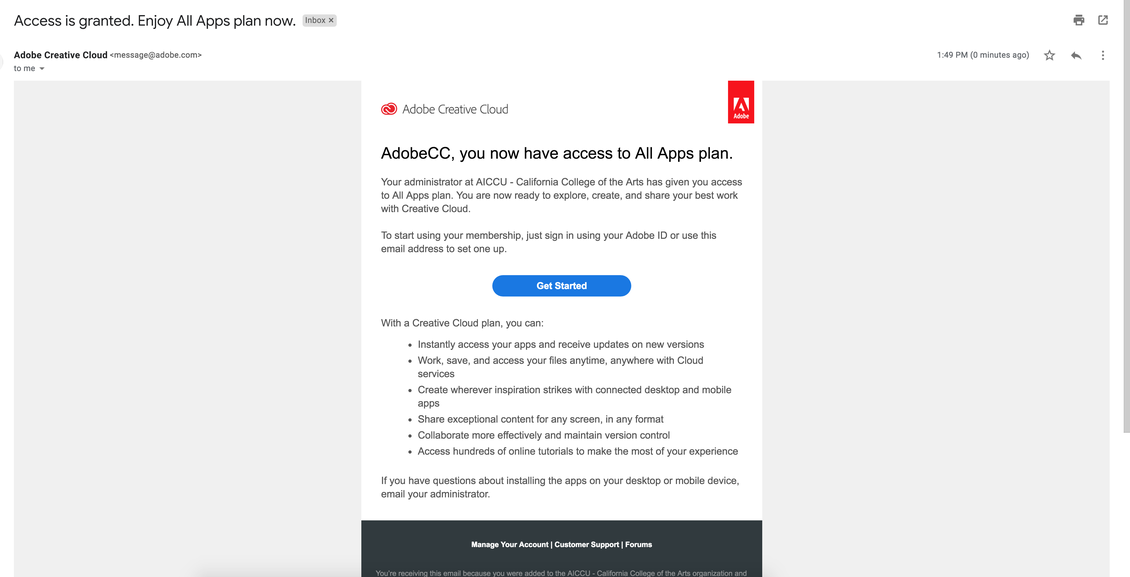 2. Click on the blue "Get Started" button.
3. The next page will prompt you to sign in. Type your CCA email into the "Email address" field, then click continue.
If you are prompted to choose an account type after clicking continue, select "Company or School Account."
4. You will then be directed to CCA's regular sign on page. Input your regular CCA username and password to complete your Adobe login.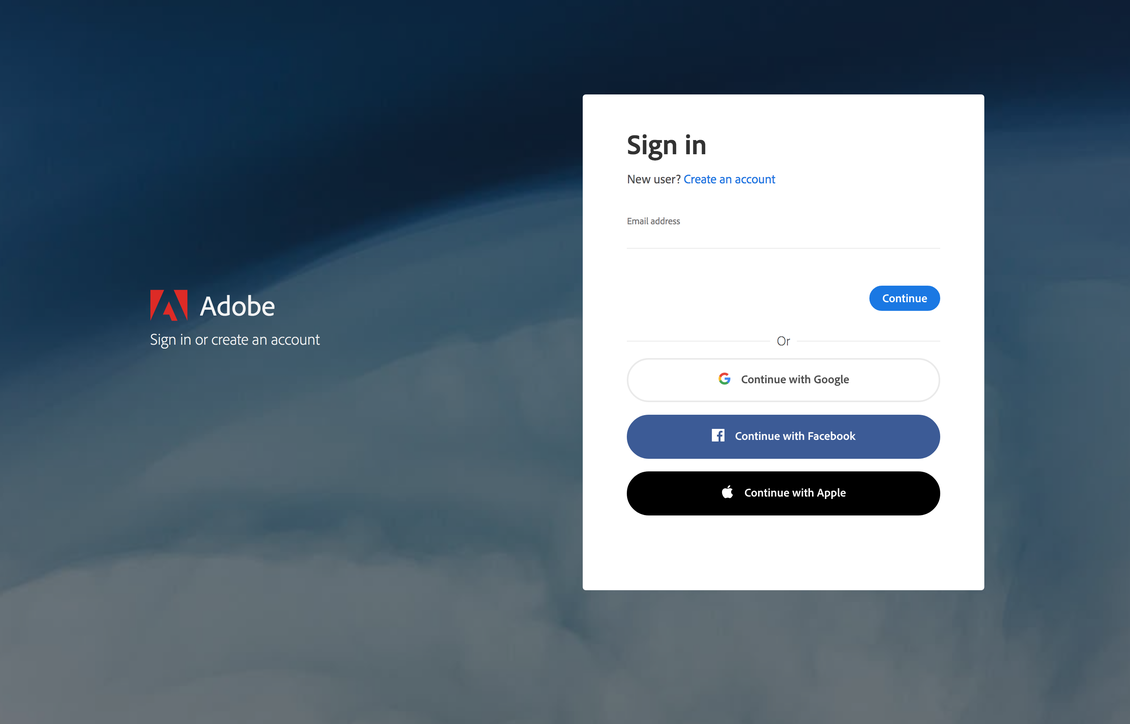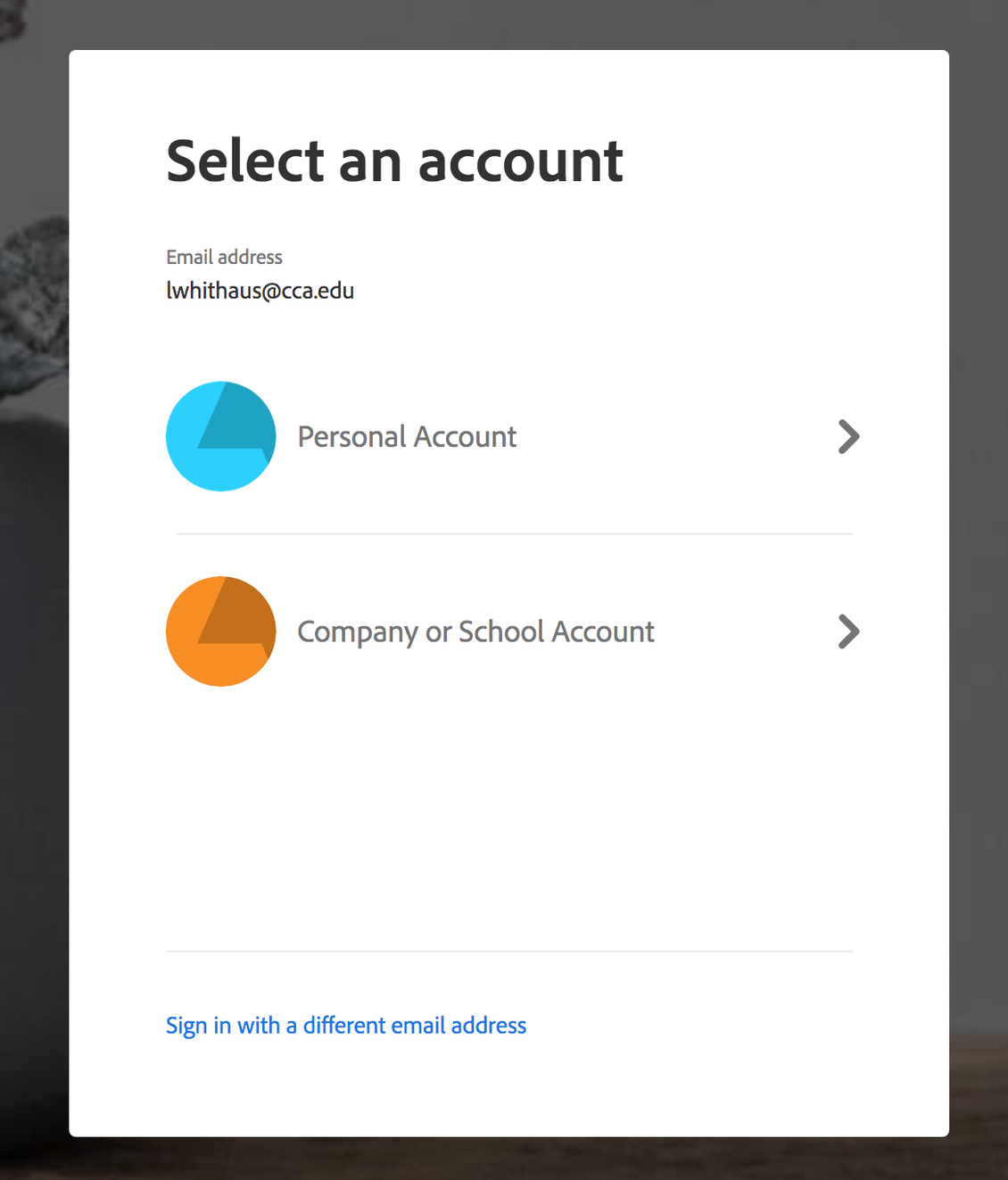 5. You now have access to CCA's Adobe Creative Cloud subscription. The next steps detail how to download Adobe applications from your CCA Adobe account.
6. To download Adobe applications, click on the square menu in the upper right corner of the screen, as shown below. Then click "More."

7. Click "View All" next to "Creative Cloud Apps."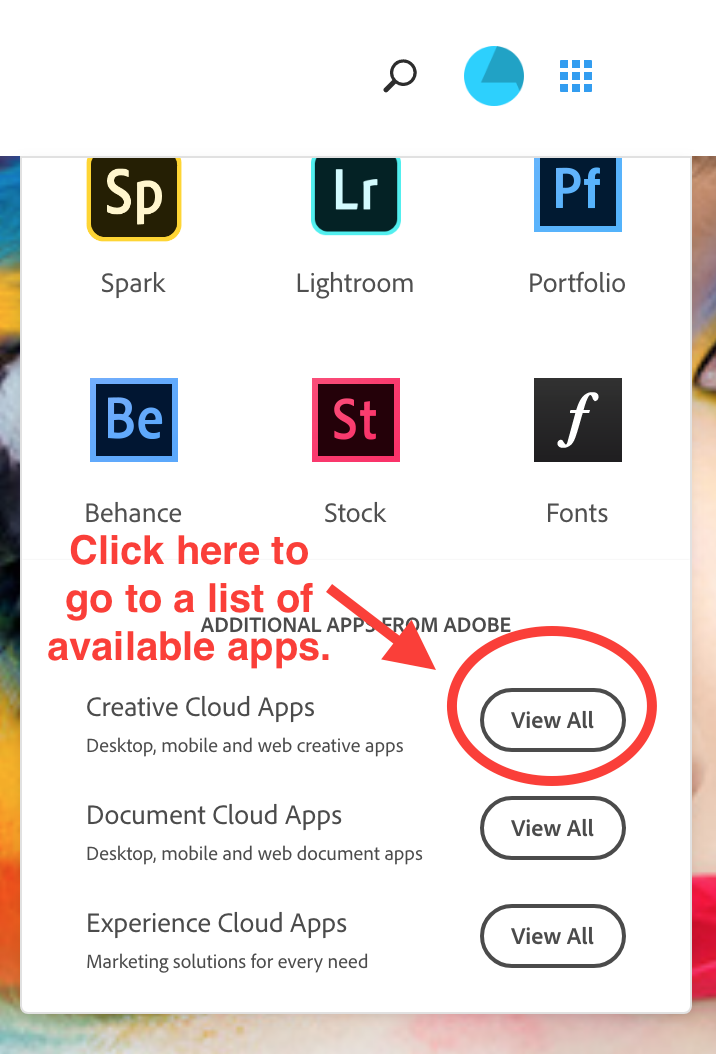 8. This will open a page with all the Adobe apps available to download. Simply click "Install" next to an application to download the most current version of that software.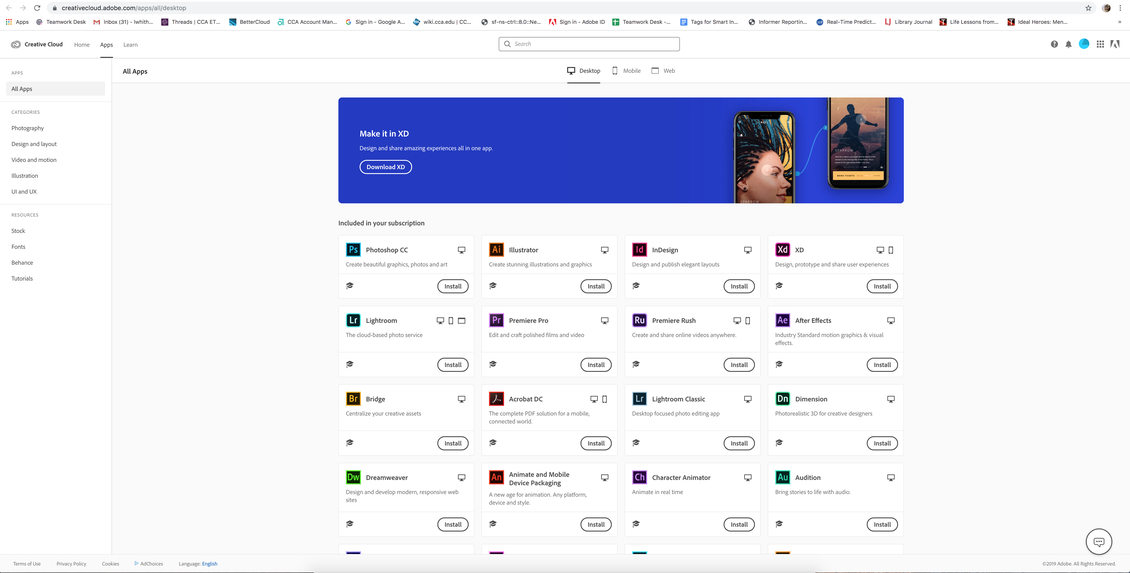 If you had a previous subscription to Adobe CC, please make sure you are logged out of that account before downloading the applications. Then, log in with your CCA email.
Please reference Adobe's page of system requirements for your machine before downloading the software you need. System requirements can be found here:
https://helpx.adobe.com/creative-cloud/system-requirements.html
Please do not download the software while using the wireless network.
If you intend to use our network, please use an ethernet port and a network cable.
If you are in the dorms, communicate with others around you, so we don't have 50 students each downloading 20 gigs of software at once. We thank you for your cooperation.
If you are still experiencing issues trying to activate your Adobe CC account, please contact the Help Desk at 510.594.5010, or email helpdesk@cca.edu.
Thank you, and enjoy your new Adobe Creative Cloud subscription!