GREG CLIMER APPOINTED CHAIR OF BFA FASHION
GREG CLIMER APPOINTED CHAIR OF BFA FASHION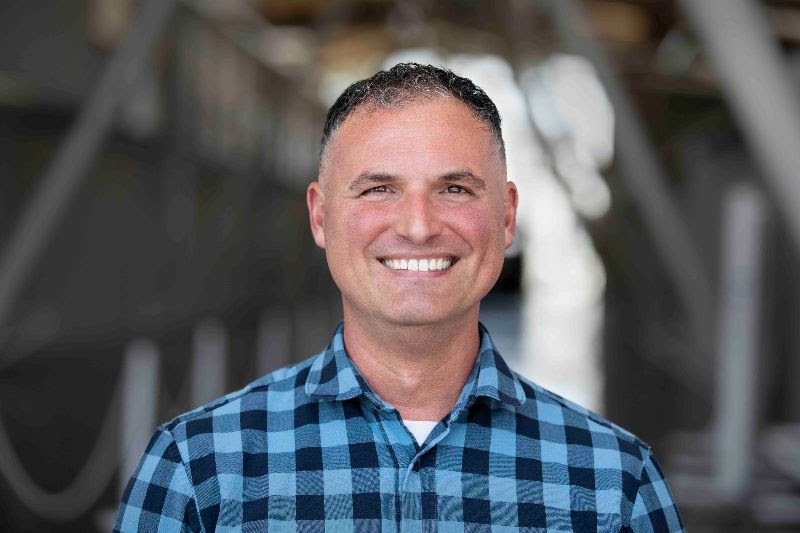 Talking with the new Chair of Fashion Assistant Professor Greg Climer is fun. His enthusiasm is infectious, he's friendly, unassuming and laughs easily. What a joy for the incoming students, "I can't wait to be in the studio sewing together!" he tells us. Before we can welcome him though, we want to acknowledge the dedication and accomplishments of Lynda Grose who previously served as Chair (and will return to faculty), and who brought the ethics of labor and sustainable culture to the fore. Grose has been a driving force to make sustainability a key and meaningful focus in the program, and Climer wants to ensure that it is "baked into the program's DNA."
Climer is also focused on building studio culture, emphasizing material experimentation and creative risk taking. In campus unification he sees a deepening opportunity to engage across disciplines so that ceramics, textiles, glass, and metal can come into synergy with fashion. "I want these collaborations to come from the students, from their discoveries." Open ended collaboration is key to how Climer works, both as a program leader and in his studio.
With many years in fashion and fine arts, as well as a Masters in Design Technology, Climer's broad path "feels quite natural for CCA, for the way that we think here. Our approach is wide, interesting, quirky." He joined us in 2019, choosing CCA because it is "really a gem of a school, it's different, it's built around values and ethics in a way that is different from other programs. With the fashion industry being so broken and students being trained to enter it, if we don't look at other disciplines and other ways of thinking we're just going to keep feeding into a broken system."
Currently on view at the Museum of Craft and Design, is Climer's quilted image of a rescue worker at the Rana Plaza factory where more than one thousand garment workers were killed as a known unsafe building collapsed. He is thinking about value, how the person being rescued does the same work as he does, but we don't know his name, and don't place value on his labor in the same way. Storytelling and Queer identity are also central to Climer's work. He is currently collaborating with Michael Wertz, Assistant Chair of Illustration, to collect oral histories from nightlife performers in San Francisco. These stories reveal how "existing and thriving in an oppressive world becomes a triumph, a protest through celebration." The San Francisco fashion community, he says, is focused on community and inspiration more than capitalism. They will share the collection at a conference in October, and Climer will continue to explore this and other works at a residency at the San Jose Quilt Museum in the coming year. We are so fortunate to have Climer with us, joining a legacy of passionate and committed leadership in the Fashion program.
- Saraleah Fordyce