During the fall 2020 semester, students in Senior Adjunct Professor Eduardo Pineda's Critical Ethnic Studies Mural Art Course collaborated with Student Affairs to design and create visual representations of the four Creative Accord principles. Community mural history and collaborative process were used as a model for inclusion to develop these mural friezes on the virtual walls of CCA's website. To conceptualize these digital images, the class used community mural process and co-creation methods to broaden the participation of the CCA community. Working in four groups with four students each, the designs were produced by interdisciplinary teams. Interviews with CCA staff and faculty expanded student personal understanding of the Creative Accord. Designs were reviewed by a cross section of CCA divisions and programs represented by deans, program chairs, and professors, as well as departments including Student Affairs and Marketing and Communications to form consensus on these visual interpretations. The designs reflect a shared creative journey and awareness of social forces that forge students during their education at CCA.
---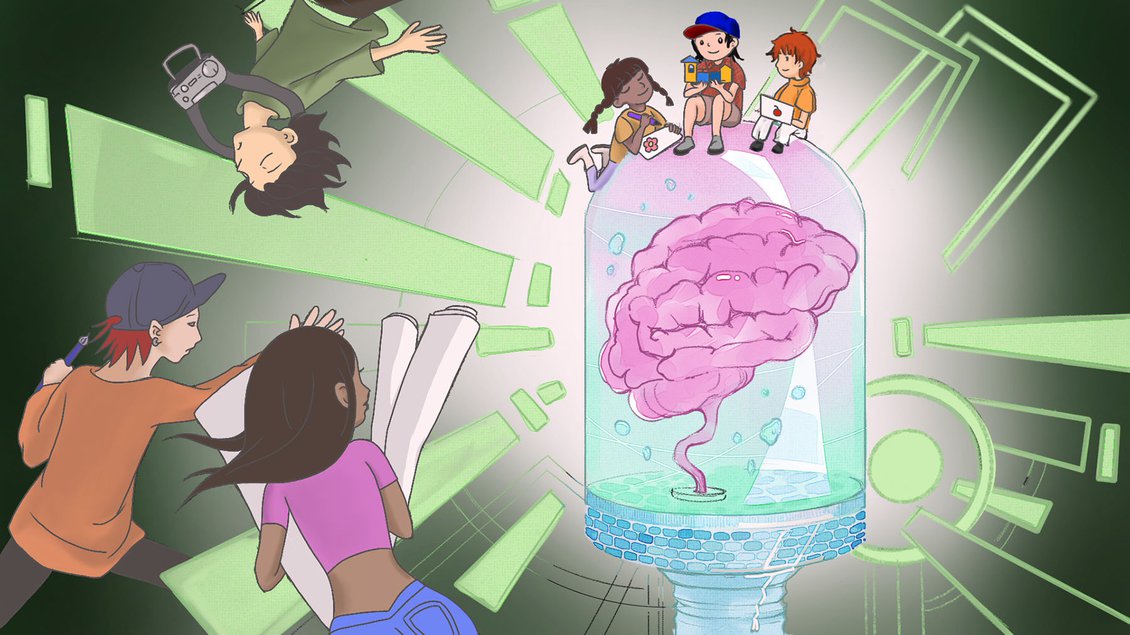 Think Beyond
The flash of light and the brain in the container represents the energy of independent creativity that all students bring to CCA, and that impacts their fellow students. Students are represented as youthful and naive artists when they first arrive at CCA and together with their teachers push their art making further.
Velvet/Qiongwen Cao, Animation
Jordyn/Mengqi Ju, Industrial Design
Keyan Liao, Animation
Meiru Wang, Illustration
---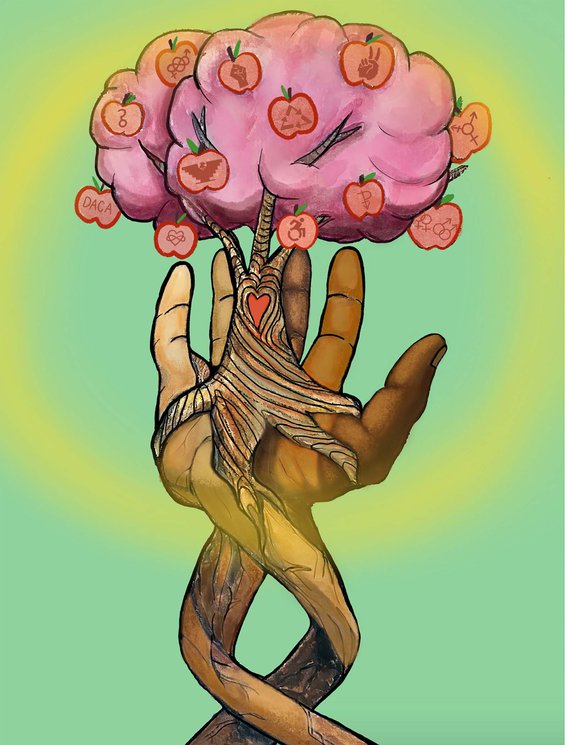 Radical Responsibility
The idea is based on DOING SOMETHING after you LEARN SOMETHING. It is about taking action instead of being passive. This is shown by having knowledge being the root to our action. We wanted to also put in being inclusive and how it is everyones job and responsibility to take on this role.
Jason McDonald, Glass
Joyce/Da Bean Yu, Illustration
Hailey/So Jung Kim, Fashion Design
Zephyr/Alicia Villegas, Animation
---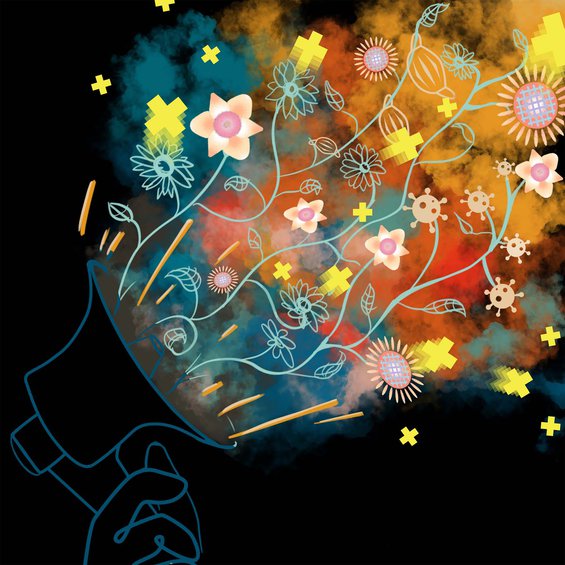 Cultivate Creative Action
The idea of this is that we as art students, we use art, creativity and craft as nutrients and power to encourage civic engagement and call action to the community. We focused on spreading a message of caring for each other during the pandemic.
JE/Jie-I Chen, Graphic Design
Luna Jing, Animation
Mitchell Shim, Jewelry and Metal Arts
Jung Yong Kim, Architecture
---

Becoming ChimeraMADE
Students come to CCA where their own knowledge is saturated with that of others. Students grow and break out as learned artists to take on the world as "creative beasts" — the Chimera.
Xinyan Kong, Photography
Jason Saurez, Animation
Lauren Brown, Illustration
Fatima Mendez, Fashion Design
---
Mural-making in digital space
Read more how students in the Mural Project course thought beyond the wall with pixels and points.