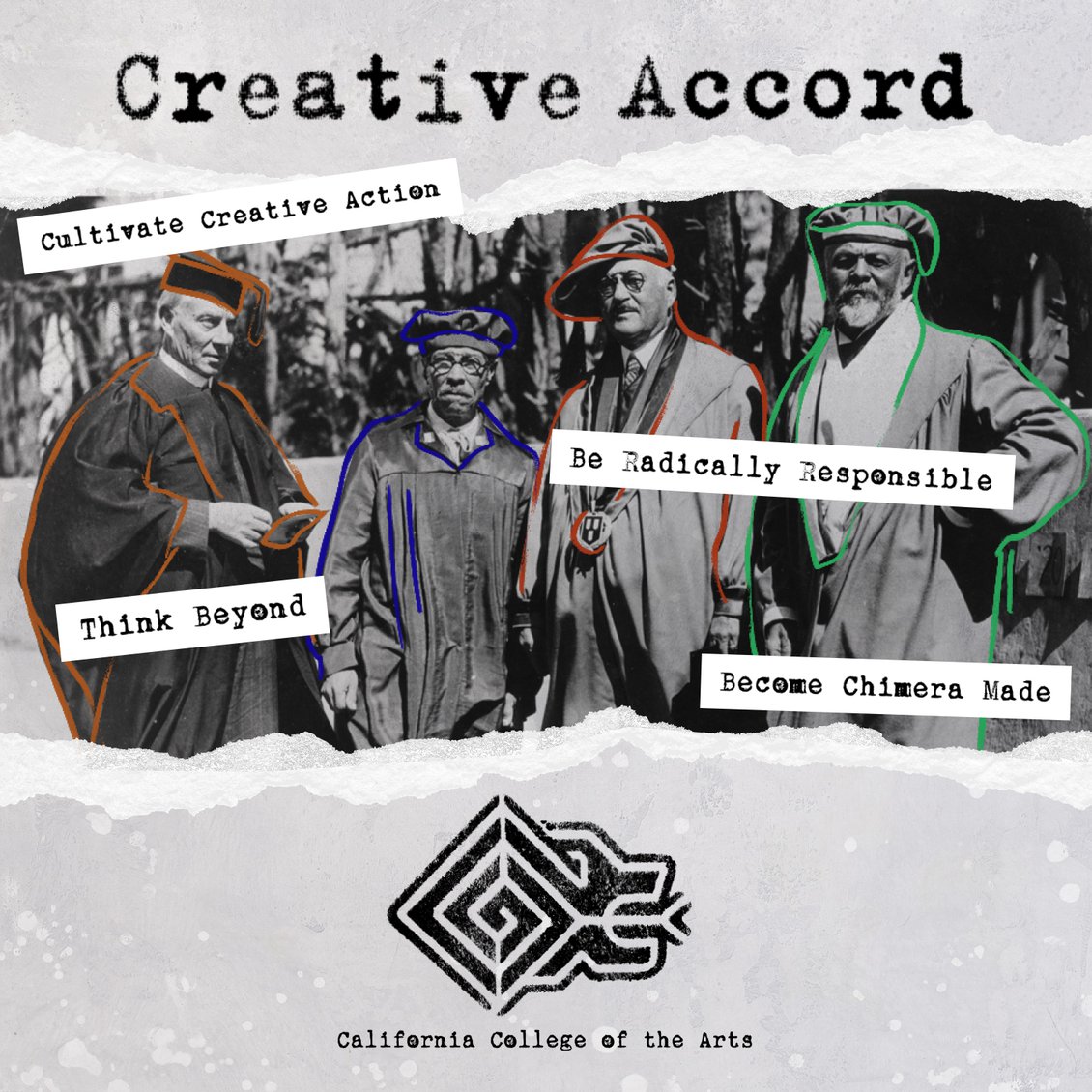 CCA's Creative Accord is a cultural and ethical touchstone for all members of the CCA community. This collective agreement allows us to hold each other accountable and gives us something to aspire to as a creative community.
There are four principles that comprise the Creative Accord. These principles unite the 2,500+ members of the CCA community by naming our shared values, helping us understand why we do what we do, discovering common goals in hard moments of misunderstanding, and creating opportunities for inclusion.
The four principles of the Creative Accord are:
Radical Responsibility: We approach our craft with the understanding that we are interconnected and responsible creative-citizens.
Think Beyond: We examine and apply critical curiosity to ourselves, others, and our craft.
Cultivate Creative Action: We utilize different tools to advocate for informed social change that impacts us, our making, and our community.
Become chimeraMADE: We actively contribute to being part of a creative community.
Actions in the world require awareness of shared community values to catalyze collective action. CCA's Creative Accord provides a personal and collective roadmap to becoming good neighbors and global creative-citizens.
Above, from left to right: Perham Nahl, founding faculty; Xavier Martinez, founding faculty; Dr. William S. Porter, art patron presented with honorary degree of master of fine arts, and Frederick H. Meyer, founder. 1927. Image designed by Ileana Garay.