Take Action
Only 65.6% of eligible CCA students voted in the 2020 Presidential Election. Among undergraduates, only 40% of eligible students (aged 18–21 years) turned out to vote. Let's work together to increase our community's democratic participation. Here's how you can take action.
Join CCA's Voting Coalition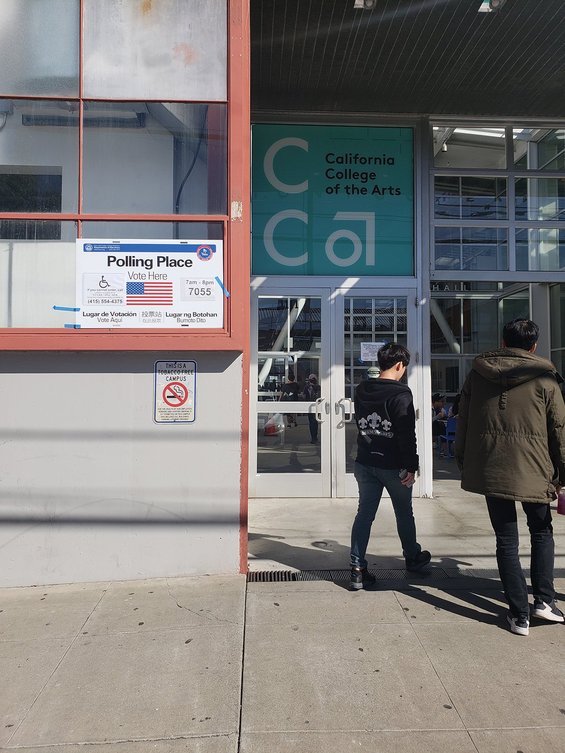 CCA's Voting Coalition is made up of staff, faculty, and students committed to increasing voter participation and democratic engagement on CCA's campus. The Coalition meets monthly to coordinate efforts. Between meetings, work group members take lead roles to execute specific strategies. If you are interested in joining the team, please email exhibitions@cca.edu.
Core Members:
Jaime Austin (Committee Chair), Director of Exhibitions and Public Programming / Academic Affairs
Bryndis Hafthorsdottir, Gallery Manager / Academic Affairs
Omer Minhas, Director, Institutional Research / Academic Affairs
Noki Seekao, Director of Student Life / Student Affairs
Stephaine Villanova, Assistant Director for Student Engagement, Activities, and Leadership / Student Affairs
Faculty and staff play a vital role in promoting civic engagement among students, and helping them understand the issues that affect them. Below are suggestions for integrating voting into courses and helping to get out the vote.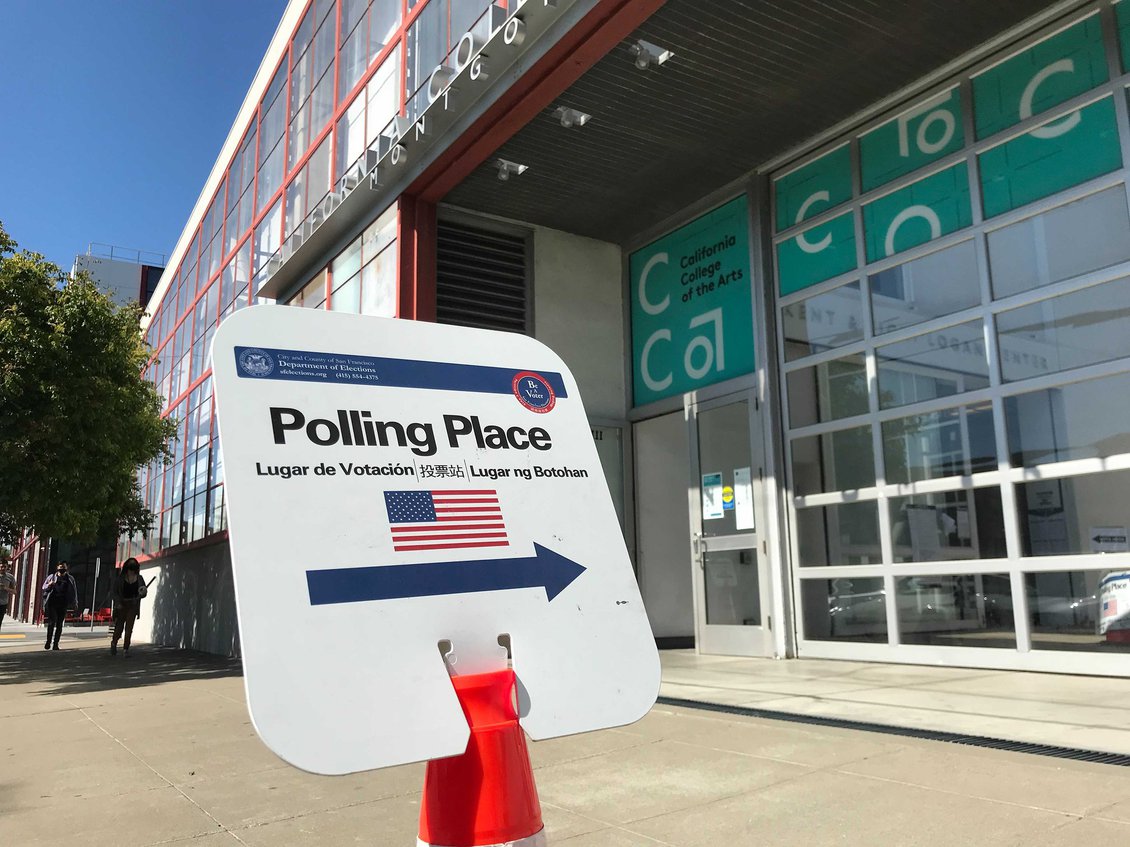 Help make sure we have a safe, fair, efficient election for all voters by serving as a poll worker for the General Election. Prior to their service, Bay Area poll workers receive training and materials to make sure they are prepared to help voters on Election Day. U.S. citizens and legal permanent residents over the age of 18 who are registered to vote in California and who are able to complete the required training are eligible to apply to become poll workers.
San Francisco County
Poll workers arrive at their assigned polling place by 6am on Election Morning and end their day around 10pm. Upon completion of their Election Day assignment, San Francisco poll workers receive a stipend of $180–$240. Apply now!
Alameda County
Alameda County polling locations are open for 4 days, from Saturday November 5th through Tuesday November 8th. Election workers can earn up to $500; workers who serve all 4 days receive a $20 bonus. Apply now!
For more information on serving as a poll worker, or to apply to be an election worker in a California County not listed above, please visit the California Secretary of State website.