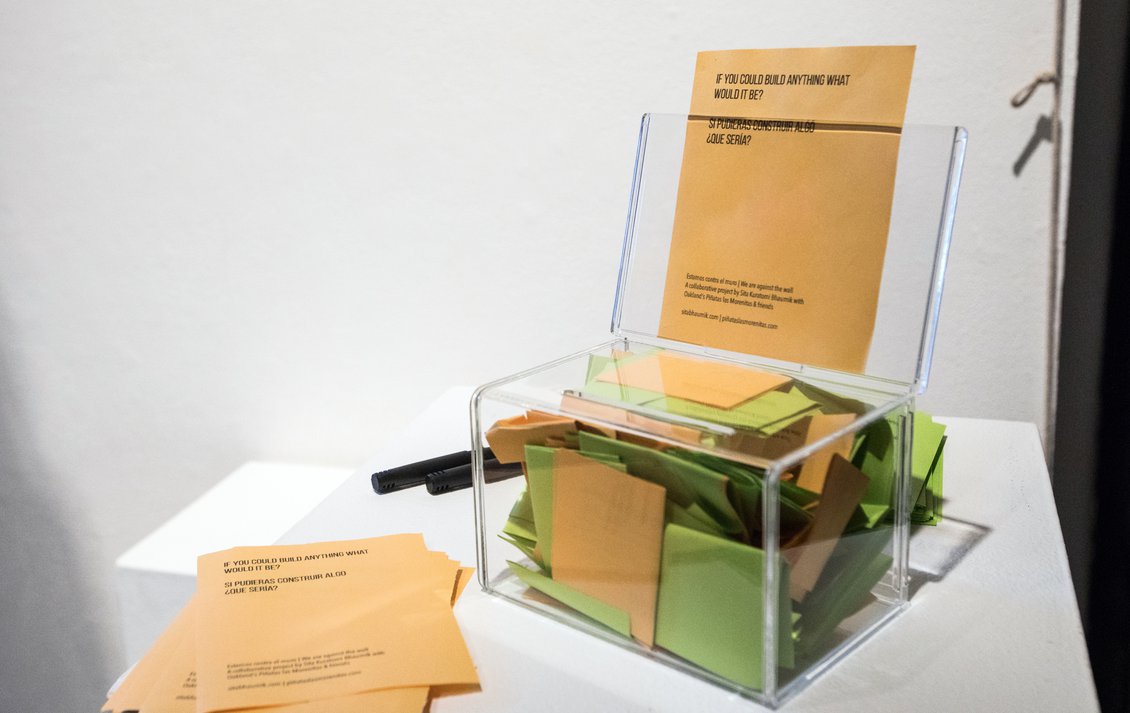 Due to the permanent closure of the Oliver Art Center, Isabelle Percy West Gallery, and Hubbell Street Galleries, the Exhibitions Department is not collecting exhibition requests for the 2022–2023 academic year. Please contact exhibitions@cca.edu to request support with events and presentations in other campus spaces.
Typically, each spring, exhibition requests can be placed for program exhibitions, faculty organized exhibitions related to coursework, visiting faculty/artists, scholarship or award exhibitions, theme-based or curated exhibitions organized by faculty, project-based exhibitions, or presentations of work developed via industry/local partnerships.
Exhibitions for the upcoming fall semester are selected based on applications received by April 5th. We accommodate as many spring requests as possible. If we have additional spring openings, the application will be reopened in the fall for additional requests, but we recommend requests tied to specific timeframes to be made as early as possible.
The requests are reviewed by the Exhibitions Department and you will receive a response in late April. We will follow up to either ask additional questions, propose an exhibition location/time-slot, or place you on a waitlist for gallery space. Please note, we typically receive more exhibition requests than is possible to accommodate in the schedule so not all requests will be granted—we've included scheduling priorities in the Guidelines document. For example, the last 1-2 weeks of each semester are set aside for curricular-related course exhibitions, but tend to be over-requested so please include as much details as possible in your proposal.

For more information, please contact exhibitions@cca.edu.