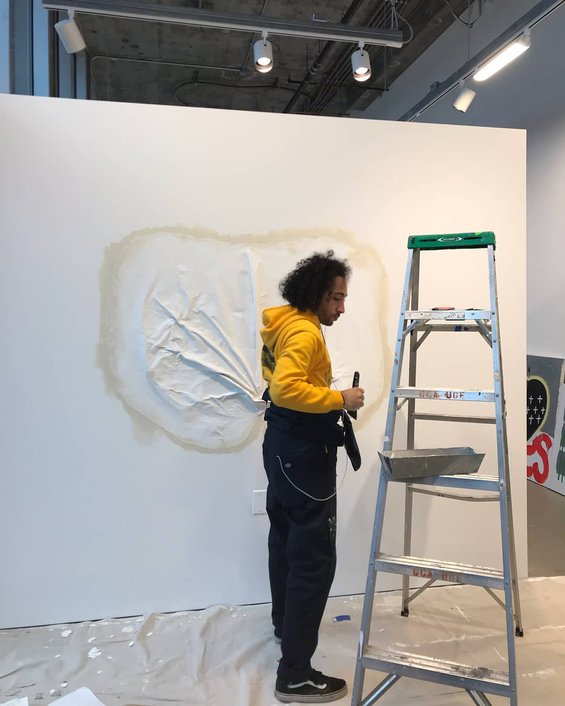 On this page, you can find floor plans, installation guidelines, and other resources designed for CCA students and curators. For accessibility, admission, and other visitor information, please visit cca.edu/exhibitions/galleries.
Members of the CCA community are invited to submit exhibition requests each spring for the following academic year. Requests can be placed for program exhibitions, faculty organized exhibitions related to coursework, visiting faculty/artists, scholarship or award exhibitions, theme-based or curated exhibitions organized by faculty, project-based exhibitions, or presentations of work developed via industry/local partnerships. Fall semester exhibitions are scheduled by late spring; spring semester exhibition schedules are finalized in the fall. Links to exhibition request forms and accompanying guidelines can be found on our Opportunities web page. Please contact exhibitions@cca.edu with any questions.
Please note that CCA's galleries are open year round, but observe the college's calendar, holidays, and closures.
---
---
---
Browse the Exhibitions and Public Programming Department's inventory of pedestals, monitors, and projectors.
---
---
This Adobe Illustrator template is designed to help you create a brochure for your exhibition using 14" x 8.5" paper. The template includes a gallery floor plan that can be used to identify artworks, if wall labels don't fit into your exhibition design.
Adobe Illustrator Brochure Template - Please note that wherever possible, the font in this template should be increased to a minimum of 16 pt. If this is not possible, a separate, large-font copy of the text in this brochure should be made available at the gallery's front desk.
Example of a Brochure Made Using This Template - A Brochure for Surfacing Histories, Sculpting Memories, presented at the CCA Hubbell Street Galleries in September 2019.
---

Inexpensive, short-term wall labels can be created using adhesive shipping labels or card stock with painter's tape.
Microsoft Word, Adobe Illustrator, Adobe InDesign, Adobe Photoshop, and Adobe PDF Templates for Avery 5163 (2"x4") Shipping Labels - Best for basic artwork information: artist name, artwork title, media, artwork size.
Microsoft Word, Adobe Illustrator, Adobe InDesign, Adobe Photoshop, and Adobe PDF Templates for Avery 5168 (3.5"x5") Shipping Labels - Best for basic artwork information plus brief descriptive texts.
All Avery Address & Shipping Label Templates - Search for templates compatible with the shipping labels you have on hand.
Adobe Illustrator Wall Label Template for 8.5"x11" Card Stock - Can be trimmed to size. Template designed by former Exhibitions Work Study Graphic Designer Miko (Mingke) Yu. Please note that the descriptive texts in this template are 12 pt. This should be increased to at least 16 pt. wherever possible.
---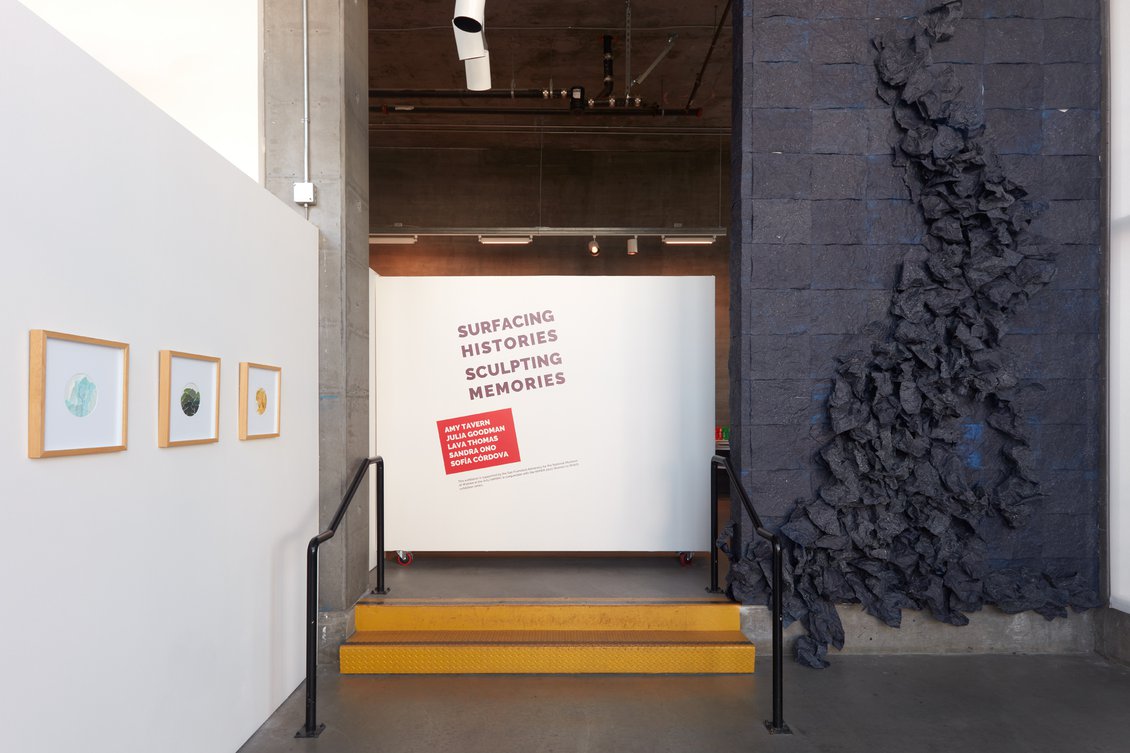 ---
Exhibition Design
Smithsonian Guidelines for Accessible Exhibition Design - This guide describes best practice for accessible exhibition design as legislated by the Architectural Barriers Act of 1968, the Rehabilitation Act of 1973, and the Americans with Disabilities Act of 1990. It describes inclusive label text and design, artwork placement, audiovisual and interactive artwork controls and labels, gallery circulation routes, and more.
The J. Paul Getty Museum Complete Guide to Adult Audience Interpretive Materials: Gallery Texts and Graphics - This guide outlines the various types of texts and graphics offered to adult visitors to the J. Paul Getty Museum at both the Getty Center and the Getty Villa. It provides examples of effective vinyl wall texts, wall labels, diagrammatic texts, brochures, and more, complete with recommendations for typography, font sizes, and voice.
Museums & Galleries of NSW Exhibition Labelling Guide - This brief guide outlines how best to label objects within exhibitions for effective interpretation and navigation.
Documenting Artwork
Video Tutorial: Documenting your Artwork with an iPhone, by aftrART - Tips for photographing small 2D and 3D work with any smart phone (not just iPhones!).
Video Tutorial: How to photograph your artwork, by Royal Academy of Arts - Tips for photographing 2D work with a DSLR camera.
Video Tutorial: Photographing Your Artwork - No studio lights needed, by Wim Bals - More tips for photographing artwork with a smart phone or DSLR camera.
Video Tutorial: How to Photograph Artwork without a Glare, by Caleigh Bird - Tips for photographing shiny artwork without expensive equipment.
Video Tutorial: How Do I Avoid Glare When Photographing My Artwork?, by ArtResin - Tips for photographing shiny artwork using professional equipment. This video gives the most comprehensive review of camera settings, lighting tricks, and photoshop editing.
Article: Documentation, by GYST - Tips for photographing, video-recording, and lighting your artwork with various kinds of equipment, as well as tips for organizing and submitting documentation to museums, curators, etc.
CCA Guidelines