Ben Davis: Light's Highest Purpose
Ben Davis: Light's Highest Purpose
+

Add to calendar
Thu, Feb 17 2022, 6PM - 7:30PM
1111 8th Street, SAN FRANCISCO, California, 94107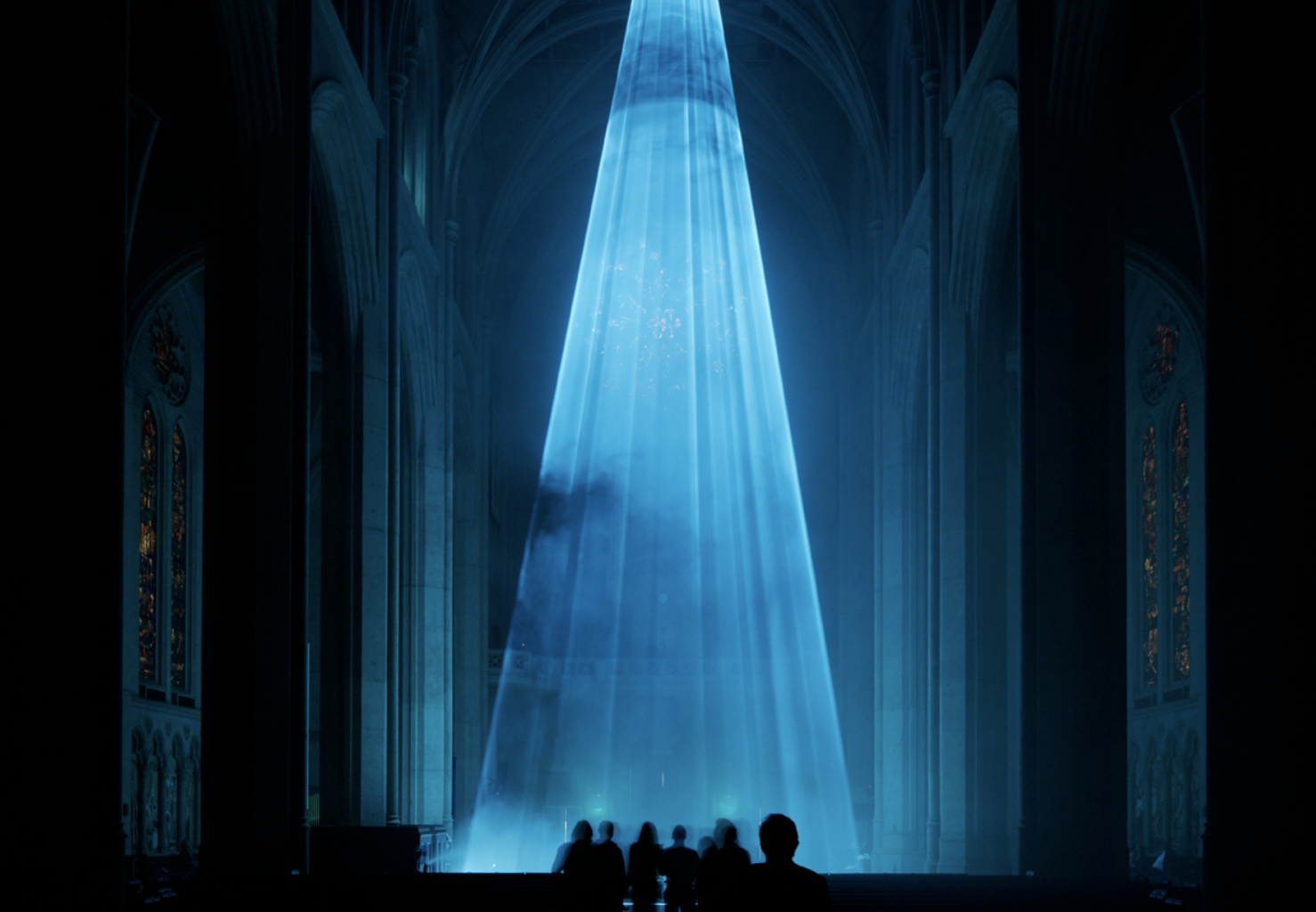 Organized by
CCA Architecture Division
Event description
Lecture by Ben Davis, CEO of Illuminate, a non-profit that rallies large groups of people to create impossible works of public art–like The Bay Lights that now adorn the Western span of the San Francisco Bay Bridge–that, through awe, free humanity's better nature.
Ben Davis is not so high and mighty that someone else writes his brief bio for a CCA lecture. So he–make that I–am writing this. And while I may not be high and mighty, I am often high. I love getting slightly stoned and riding my bicycle long distances. I know that sounds unsafe, but as a former bike messenger, I can somehow be hyper-aware of every potential threat in my immediate environment while another part of my brain drifts deep into ideas, often exploring a single concept for hours. Tuned-in and tuned-out: this is my studio time. It is where beautiful and impossible visions reveal themselves to me, and then rays of light and connections start to form around them, showing a path of possibility. I am fortunate that several of these visions, always with the great help of many generous people, have manifested. Among them, The Bay Lights on the Bay Bridge, Photosynthesis on the Conservatory of Flowers, Grace Light in Grace Cathedral, the lighting of The Pink Triangle on Twin Peaks, and Monumental Reckoning, LIFT EVERY VOICE, and the Revival of the Golden Gate Bandshell in Golden Gate Park's Music Concourse. Sometimes it feels like a dream from which I will awake and think how beautiful it all was. Until then, I intend to remain in service to the arriving visions for San Francisco.

Co-presented with CCA Interior Design with support from a Angelo Donghia Foundation Grant.
Entry details
Free and Open to the Public