Lecture: Michele Pred
+

Add to calendar
Wed, Oct 12 2022, 7:30PM - 9PM
Timken Lecture Hall | 1111 Eighth Street, San Francisco, California, 94107 View map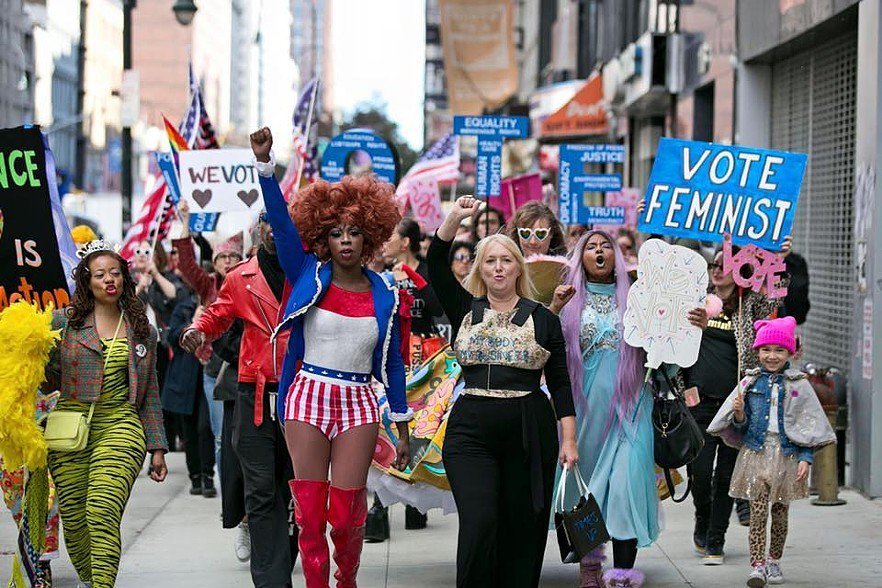 Organized by
Creative Citizens in Action and Nathan Lynch (Chair, Ceramics Program)
Event description
Join us for a lecture with artist/activist/alumna Michele Pred, Wednesday, October 12th, 7:30pm at Timken Hall
Michele Pred is a Swedish American artist and activist whose practice includes sculpture, assemblage, and performance. Her work uncovers the cultural and political meaning behind everyday objects, with a concentration on feminist themes such as equal pay, reproductive rights, and personal security. Currently she has a solo show in New York titled "Equality of Rights". She has organized numerous feminist art parades in cities from San Francisco to New York and in Sweden. Pred founded the initiative The Art of Equal Pay in 2020, this project confronts the racial and gender pay gaps for womxn artists. She is represented by the Nancy Hoffman Gallery in New York. Her artwork has been written about by The New York Times, The Art Newspaper. ARTnews Magazine, The International Herald Tribune, Artnet News, The Los Angeles Times, and The San Francisco Chronicle. Her work is held in numerous museum collections including the Berkeley Art Museum, 21C Museum, The Contemporary museum of Hawaii, the 9/11 Museum and the Fashion Institute of New York Museum. 

Pred received her BFA from California College of the Arts and taught here for seven years. She lives and works in Oakland, CA. 
This event is funded by an endowment gift to support The Deborah and Kenneth Novack Creative Citizens Series at CCA, an annual series of public programs focused on creative activism.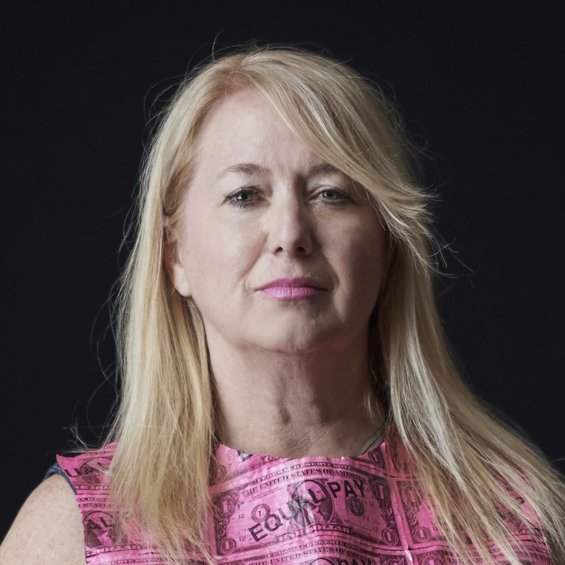 "Ms. Pred's work is an important offering for its relevance to the times."
- Supreme Court Justice, Sonia Sotomayor
Selected Press:

Artnet News "This Artist-Activist is Women Artists to Raise their prices by 15 percent to Fight the Art World's Gender Pay Gap"
The Art Newspaper "Dressing for success, an artist helps women demand their due"   
Ms. Magazine "Meet the Artist and Activist Behind This Pro-Choice Billboard Campaign"
Artnet "Meet 12 fierce feminist artists who marched in a Get Out the Vote Parade Ahead of Today's Midterm Elections."
The Art Newspaper  "Michele Pred wants to help everyone to speak out like Dr. Blasey Ford."
Hyperallergic  "A Parade of Feminist Art Centered On Voting"
ArtNet Magazine "Art Parade Against the Patriarchy"
Entry details
Guests to CCA must sign in at the public safety desk. Masks are still required indoors.