Let's Get Vulnerable! - Friendship Edition
Let's Get Vulnerable! - Friendship Edition
+

Add to calendar
Tue, Apr 20 2021, 4PM - 5PM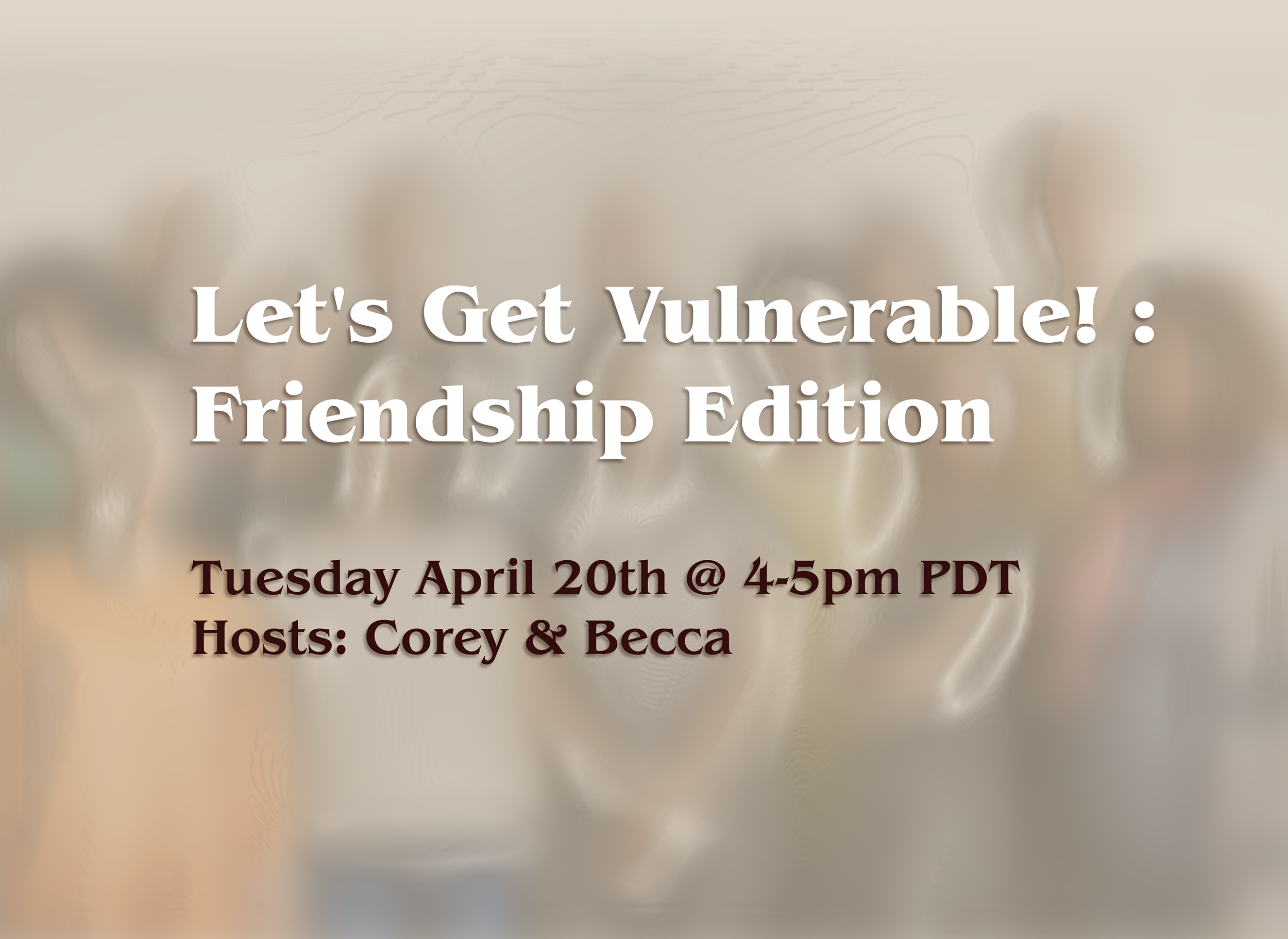 Organized by
Corey Rossi and Becca Zheng with Kate Rutter, Adjunct Professor, Interaction Design Program
Event description
In this event, Corey & Becca will share practices in being vulnerable and understanding what that means in friendships and making friends. In this safe space we will encourage everyone to get vulnerable with themselves and each other by participating in a story-telling practice and interpretation games.
Let's Get Vulnerable! - Friendship Edition is a follow-up to the workshop Kat Vellos Presents the "Friendship Power Pack: How to Create Thriving Friendships During Adulthood", which took place on February 26, 2021. A recording of this workshop is available to members of the CCA community on Panopto. 
Other student-organized follow-up events include:
This event is part of the Creative Citizens in Action initiative at CCA (CCA@CCA), and is funded by an endowment gift to support The Deborah and Kenneth Novack Creative Citizens Series, an annual series of public programs focused on creative activism.
Entry details
Free and open to the CCA community.
CCA@CCA is committed to providing universal access to our events. Please contact exhibitions@cca.edu to request disability accommodations.