Performance: Pulling Tongues
Performance: Pulling Tongues
+

Add to calendar
Fri, Oct 14 2022, 7:30PM - 9PM
Nave Presentation Space | 1111 Eighth Street, San Francisco, CA, 94110 View map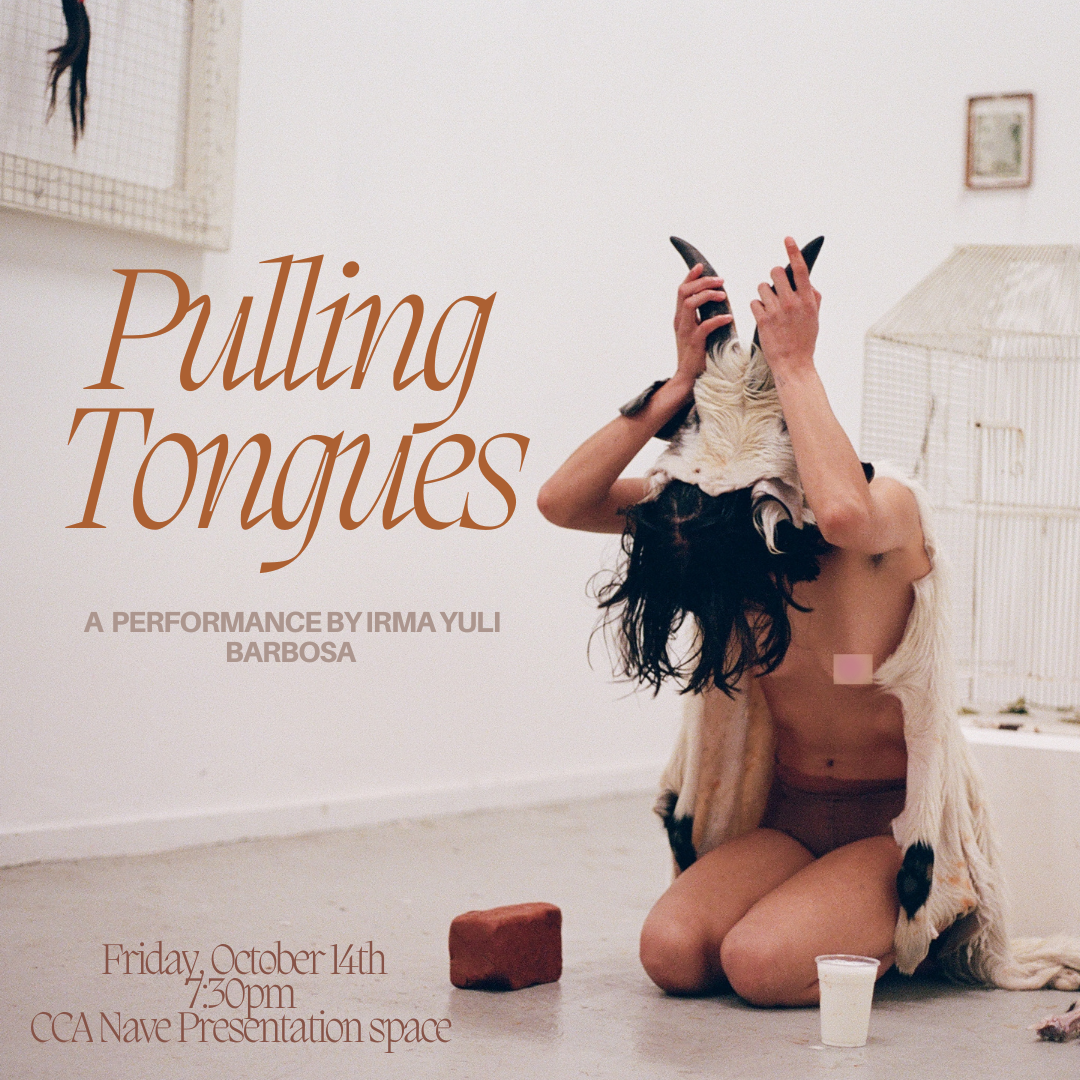 Organized by
CCA PLAySPACE
Event description
Join CCA PLAySPACE for the performance Pulling Tongues by Irma Yuli Barbosa on Friday, October 14th at 7:30pm at the Nave Presentation Space!
Pulling Tongues, is an interactive performance focusing on themes of folklore, queer pleasures, and the power of gestures. The audience will be invited to observe the artist transform into a hybrid goat being amidst a bedroom dreamscape where the furniture is growing tongues and subtly transforming into creatures of their own. The audience will then be invited to learn how to pull more tongues. They will contribute their pleasure gesture tongue to the installation manifesting a tactile conversation about pleasure and play.
Installation: Counting Sheep by Irma Yuli Barbosa will be installed in the CCA Nave Space Saturday, October 8th - Friday, October 14th.
Curated by Zoë Latzer and Meghan Smith, CCA PLAySPACE Directors.
Entry details
Masks are required indoors. Members of the public will be asked to sign in to enter CCA.