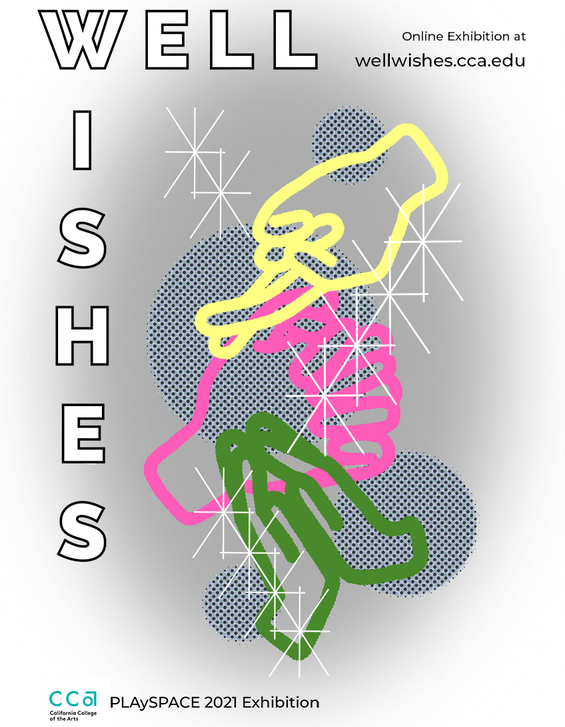 Since ancient times, across cultures, people have been making wishes. This superstitious practice is a daily phenomenon. Wishes represent our expectations. They hold power. Wishing turns dreams into reality — it's a bit of everyday magic.
PLAySPACE Gallery is pleased to present Well Wishes, an exhibition of inspiration in 2021. This digital art experience is a place where people can view works, pause to reflect, and express their wishes for the future. 
The show opens in April then reopens in September, changing to display two interpretations by groups of artists whose works take imaginative immaterial forms. Participants include Allison Parrish, Christy Chan, Jarad Solomon, Lohren Green, Ranu Mukherjee, and Tega Brain.
Well Wishes is produced in collaboration with artists, curators, designers, developers, and the community, with support from the California College of the Arts. We hope you will participate with us in this momentary but lasting project.
Public Programs
Artists Roundtable | Sunday April 18, 2021 at 5pm PT | RSVP
Spend an informative but informal 30 minutes with artists Allison Parrish and Jarad Solomon. They'll be asking each other questions about the exhibited works — what inspired them, how they were made, and where they've led since.
Community Workshop | Sunday May 2, 2021 at 5pm PT | RSVP
Join us for an educational but engaging evening with Tega Brain. She'll talk about the work that inspired this exhibition. We'll read an essay by Johanna Hedva about the project in preparation, then share our thoughts on revolutionary kinds of care.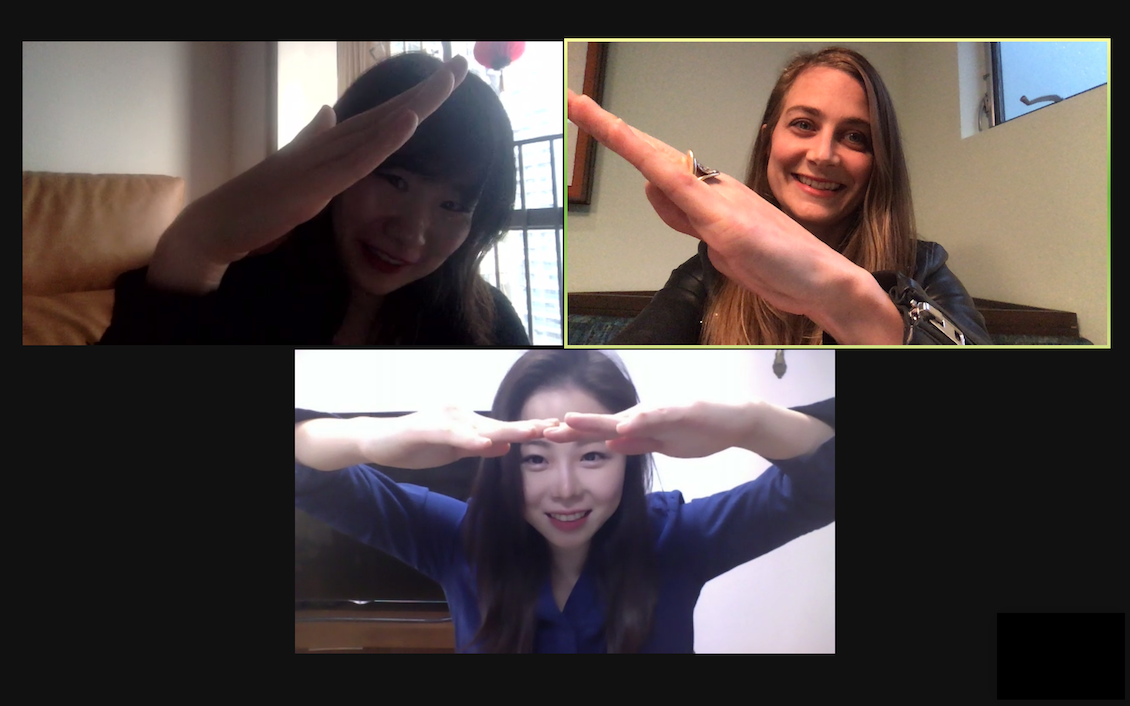 Lauren Sorresso is a curator and marketer based in San Francisco. She also collects and makes art. Her art interests include color psychology, cultural cues, everyday materials, overlooked subjects, and spatial visualization. She is currently pursuing an MA in Curatorial Practice at California College of the Arts. Prior to CCA, Lauren worked as a creative marketer for Square and managed advertising, brand, and design projects for agencies and their business clients. Her specialty was campaign strategy, with a focus on co-promotion and events. She holds a BA in Art from Colorado College.
Yang Li is a curator at OCAT, a contemporary art museum based in Shenzhen, China, where she works with artists and curators worldwide. Since starting there in 2019, she has partnered with the curatorial teams to finish two individual artist exhibitions and four group exhibitions. She holds a BS in Industrial Engineering from Purdue University and an MS in Project Management from Northwestern University. With her interdisciplinary academic background, Yang wants to involve more interdisciplinary artists in exhibitions to help broaden the art world. She is currently pursuing an MA in Curatorial Practice at California College of the Arts.
Yu Jin Sung is a curator based in Seoul, South Korea currently pursuing an MA in Curatorial Practice at California College of the Arts. She has trained and worked as an architect in the UK. She has also worked in art institutions, at Modern Art Oxford and Seoul Museum of Art. Yu Jin's interests include the correlation between art culture and space, community building, and physical/digital archiving. She focused on Visual Studies for Architecture and European Art & Culture at University College London and received a BArch from Oxford Brookes University.
Contact Us
For visitor information, please see CCA.edu/exhibitions
For information on current and upcoming events, visit the CCA Events Calendar, instagram, or facebook, or contact playspace@cca.edu.