PLAySPACE Gallery is closed to the public until further notice. Please follow @ccaplayspace on instagram for virtual looks at Playing with Scale.
PLAySPACE, The Paulette Long and Shepard Pollack Art Community Experiment, is a graduate student-run exhibition program currently located at 141 Hubbell Street in the CCA Hubbell Street Galleries. The program provides the resources for student artists and curators to conceptualize and present programming that is oriented toward the academic community. PLAySPACE was founded by CCA's Graduate Program in Curatorial Practice in 2005 and is currently administered by the Exhibitions & Public Programs department.
View event listings for PLAySPACE programming 2005–2019
View installation images of highlighted PLAySPACE exhibitions 2016–2019
---
Playing with Scale: Part I -- Summer Extension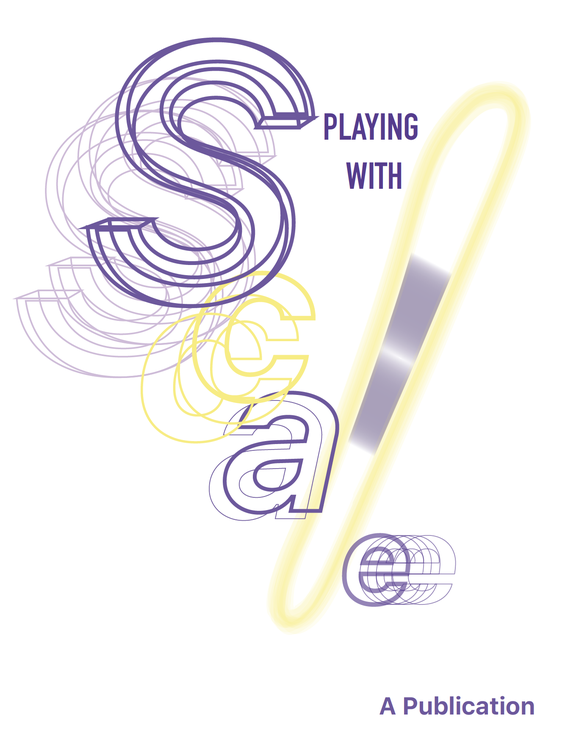 Due to the pandemic, Playing with Scale at PLAySPACE Gallery was forced to close less than three weeks after opening. Fortunately, the art world's shift to the digital world enabled us to continue thinking about and engaging with the show's themes and the works included long past the exhibition's original end date. This summer we are excited to release this expanded exhibition publication online, available to download for free, featuring contributions from and interviews with the curators and artists, as well as members of the wider CCA community.
Playing with Scale: A Publication is edited by Emily Markert and designed by Youyou Ma with major contributions from Katherine J. Hamilton and Shaelyn Hanes as well as Santino Gonzales, Katie Hector, Jordan Kantor, Hannah Lee, Courtney Odell, Emmaline Payette, John Roy, Ebtihal Shedid, Sonya Thorne, and wei wang.

Download the Playing With Scale digital publication
---
The 2020 PLAySPACE Program
The word "scale" has many meanings: an elementary description of size; a tool used to measure weight or length; a set of rules for transformations; it suggests a rubric that is more complex than a straight line. Despite the term's refusal to be fixed to one meaning, always present is the comparison of one thing to another, implicating the two in a question of perfect balance. There is a malleable space that exists between these two compared points that forms a spectrum of relativity from which many meanings can emerge. The 2020 PLAySPACE Curatorial Team will occupy this space, exploring what happens when one deliberately considers or disrupts that space of equilibrium, calling into question rigid methods of comparison and the systems we use to judge ourselves and the world around us.
The spring 2020 exhibition, Playing with Scale, explores how artists grapple with questions of scale when creating works across a variety of media and how choices related to size influence the work's impact in relation to a viewer's expectations. By examining how both artists and gallery visitors form judgements based on a quality so determined as size, Playing with Scale invites a broadening of one's expectations for what an artist can accomplish through the careful use of materials, forms, and styles, and the impact of closely examining those gestures, especially in an age when we increasingly encounter artworks in the accelerated space of screens, rather than in person.
Playing with Scale was originally planned to be on view February 27–April 24, 2020.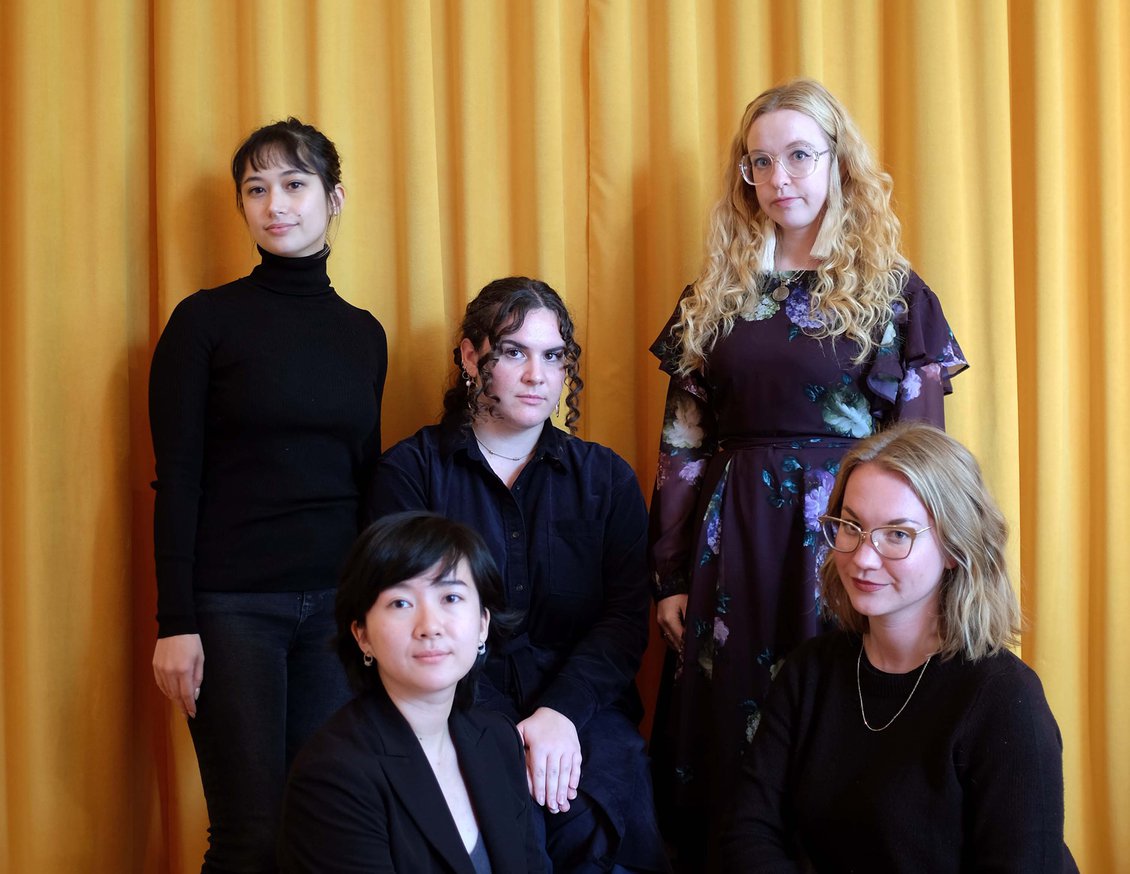 Leandra Burnett is an Oakland-based designer and curator. She received a Master of Architecture from the University of Kansas with a concentration in Urban Design. She is a founding Director of Front/Space, one of Kansas City's longest-running artist-led organizations providing community access to non-commercial exhibitions, installations, readings, screenings, concerts, research and publishing projects. From 2014 to 2019 she served as the Archivist of The Lebbeus Woods Archive in New York City. Her work has received awards for urban design, community development, and groundbreaking projects in arts and culture, including participation in the Robert Rauschenberg Foundation SEED program. She is pursuing dual studies in Curatorial Practice and the Masters of Advanced Architectural Design program concentrating in History/Theory/Experiments.
Katherine Hamilton is a Canadian/American curator, educator, and writer, currently based on the land of the Muwekma Ohlone Tribe in San Francisco, where she is pursuing an MA in Curatorial Practice and Visual Critical Studies. She has also lived and worked in the traditional territories of the Mississaugas of the Credit, the Anishnabeg, the Chippewa, the Haudenosaunee and the Wendat peoples in Tkoronto, Ontario, where she received her Bachelor of Arts in Art History from the University of Toronto and worked for the McMichael Canadian Art Collection, Art Metropole, and the U of T Art Museum, among other galleries. Her research interests include feminism and technology, artist biographies, craft and ritual.
Emily Markert is an arts professional originally from New York. She received a BA from Johns Hopkins University with dual majors in History and English and minors in Museum Studies and Fine Art. Prior to pursuing her MA in Curatorial Practice at CCA, she held the title of Global Communications Manager at Sotheby's, where she worked with an international network of collectors, museums, and art fairs. She has also worked with The Jewish Museum and Art in Odd Places, a performance art festival, both in New York City.
Youyou Ma is a curator and artist based in Shanghai. Her curatorial research interests include geopolitics and hermeneutics. She received a BA in Fine Art from Shanghai University where, during her studies, she served as a researcher of display design at the L Frame Studio. She is pursuing an MA in Curatorial Practice.
Shaelyn Hanes is a San Francisco-based curator and arts professional. Prior to joining CCA, she oversaw the finances and operations of Creativity Explored, a nonprofit studio and gallery for adult artists with developmental disabilities, where she curated exhibitions for local, national and international art fairs. She previously worked as a nonprofit project manager and HIV/AIDS educator in South Africa. Shaelyn holds a BA in Interdisciplinary Field Studies concentrating on art in developing political societies from the University of California, Berkeley. She is pursuing a MA in Curatorial Practice.
Contact Us
For visitor information, please see CCA.edu/exhibitions
For information on current and upcoming events, visit the CCA Events Calendar, instagram, or facebook, or contact playspace@cca.edu.