PLAySPACE, The Paulette Long and Shepard Pollack Art Community Experiment, is a graduate student-run exhibition program currently located in the back of the Nave of CCA's Main Building at 1111 Eighth Street, San Francisco. The program provides the resources for student artists and curators to conceptualize and present programming that is oriented toward the academic community. PLAySPACE was founded by CCA's Graduate Program in Curatorial Practice in 2005 and is currently administered by the Exhibitions & Public Programs department.
View installation images of highlighted PLAySPACE exhibitions 2016–2023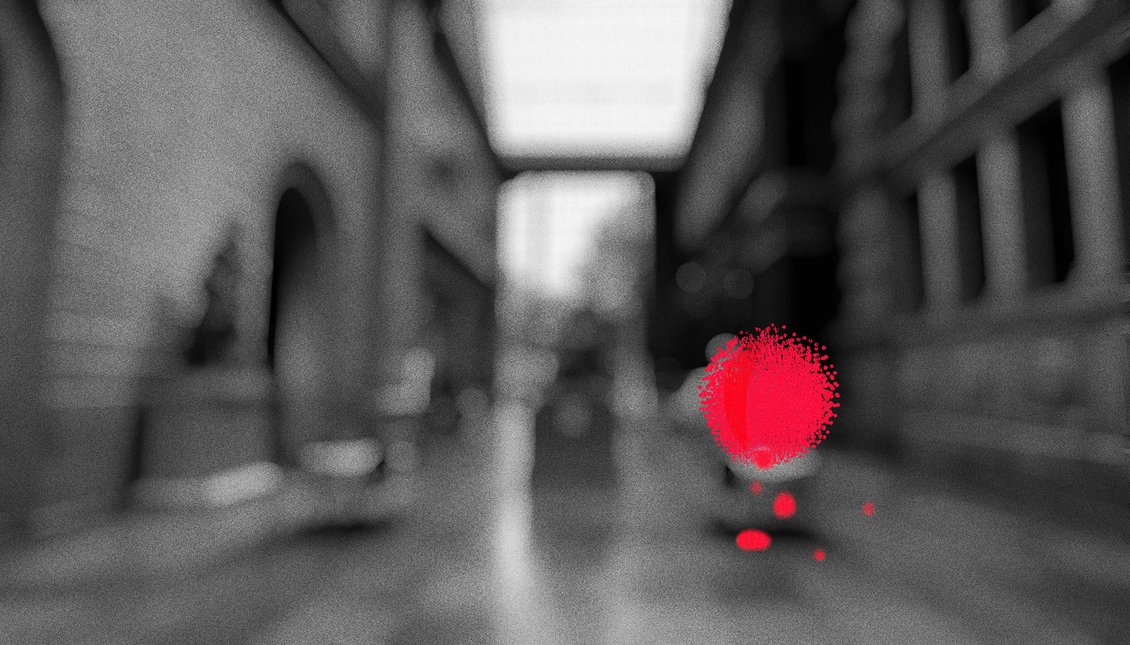 After sporadic summer studio visits in the Dogpatch with CCA's MFA students, I have the rare pleasure of knowing my community more deeply, bridging new connections and burrowing further into old ones. Through all these conversations, one fleeting thread always rises to the surface—a moment where an emergent or experimental niche in their work that they brush off from a part of their 'formal practice' slips out into open air. While many of the MFA students may be working towards refining and tailoring an idea or aesthetic for their thesis, this fall's PLAySPACE program, "Between Friends," serves as a space for those facets of themselves and their works that have not yet found a home in their practice. This program seeks to open a space of companionship and comfort in our vital need for exploration.
The fall 2023 PLAySPACE program will run as three mini-exhibitions, the 'opening' of each to be marked with an event related to the exhibition on view. The series will take place in the PLAySPACE Gallery (room N21, located in the back of the Nave) from September 15–November 22, with the three events planned for September 15, October 6, and November 3, all from 6-8pm.
PLAySPACE is CCA's graduate student-run exhibition program that allows student artists and curators to support one another and gain practical exhibition experience.
Image credit: Xiaohan Zhou, MFA Fine Arts '24
---
Samantha Hiura (she/her) is a second year graduate student in CCA's dual degree program for Visual and Critical Studies (MA) and Curatorial Practice (MA). Her academic and professional focuses are centered on contemporary art as forms of resistance, with particular interest in the intersections of queer and BIPOC representation. She holds a BA in Humanities and Art History with honors from Seattle University. She has previously worked at CCA Exhibition's new campus gallery, Micki Meng Gallery (San Francisco, CA) and currently as the Curatorial Fellow at the Institute for Contemporary Art San Francisco.