Spring 2023 Game Week
Event series
Mon, Mar 6 2023, 12PM - Sun, Mar 12 2023, 9:15PM
Game Arts Homeroom, 250 & The Nave | 1111 8TH STREET, SAN FRANCISCO, CA, 94107 View map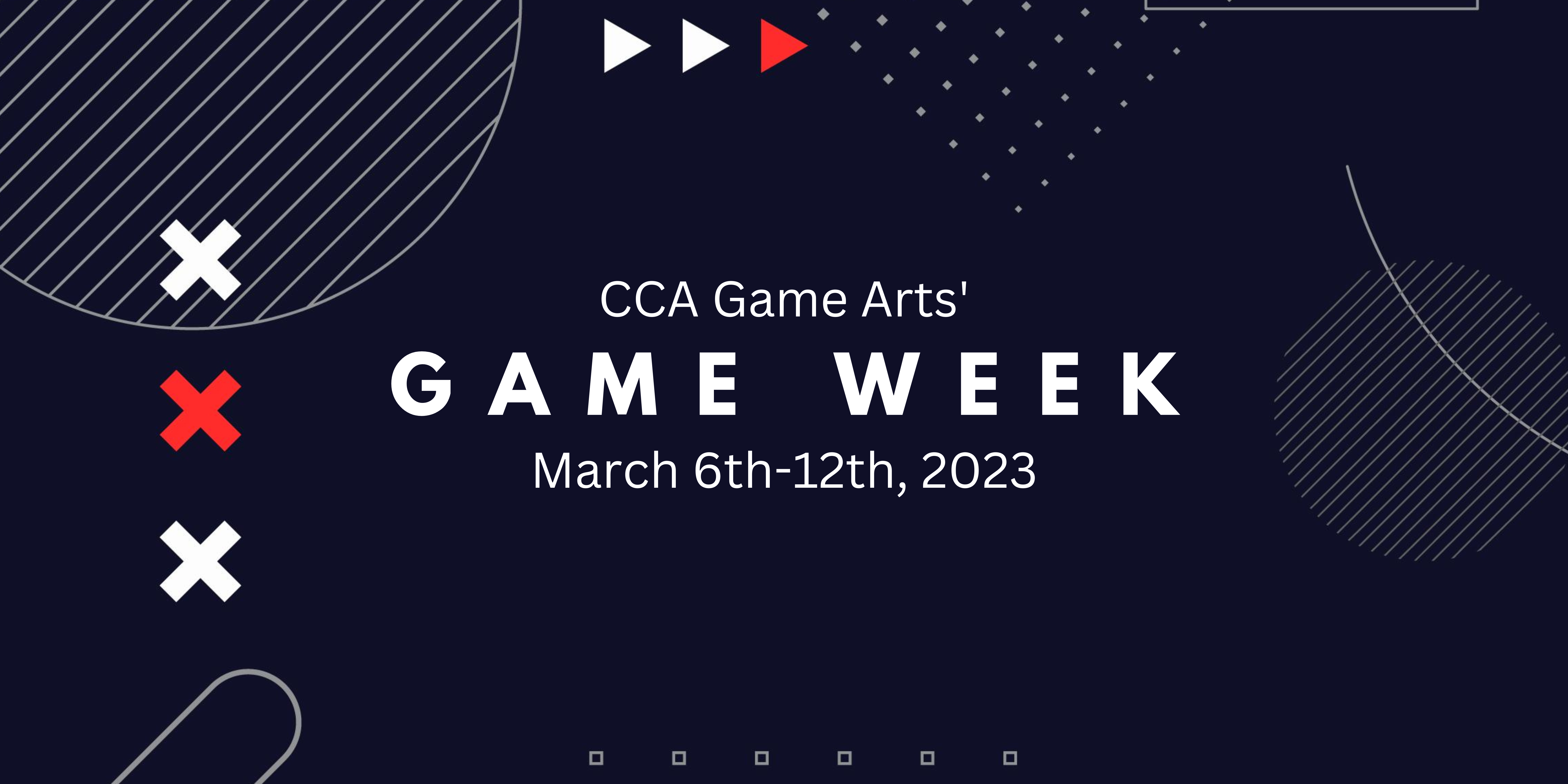 Organized by
Game Arts Program
Event description
Welcome CCA's Game Week, a celebration of games, art, game scholarship, and artists working in the medium of games! 
CCA's Game Week will take place between March 6th and March 12th, with the majority of events taking place during our normal class hours. For updates on events and game play times, stay tuned to this page for upcoming details.
Please note the schedule is subjected to change. For questions about Game Week and the schedule, contact the Game Arts Program Manager, Micaella Sanchez.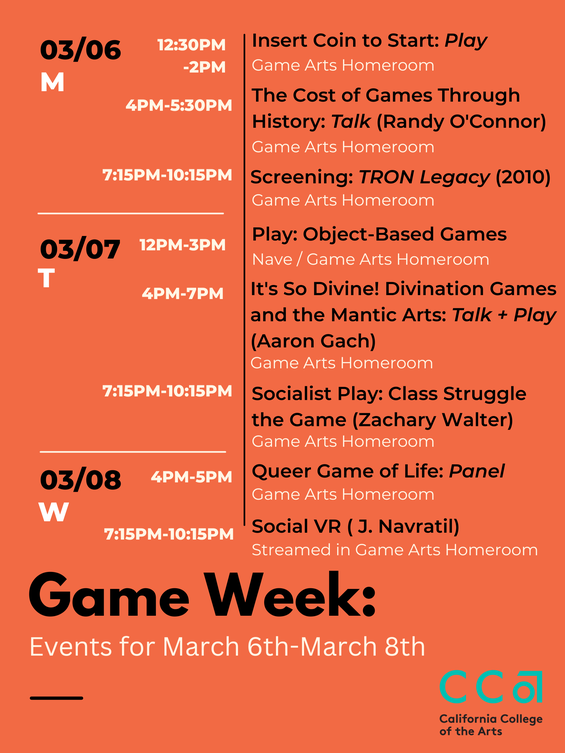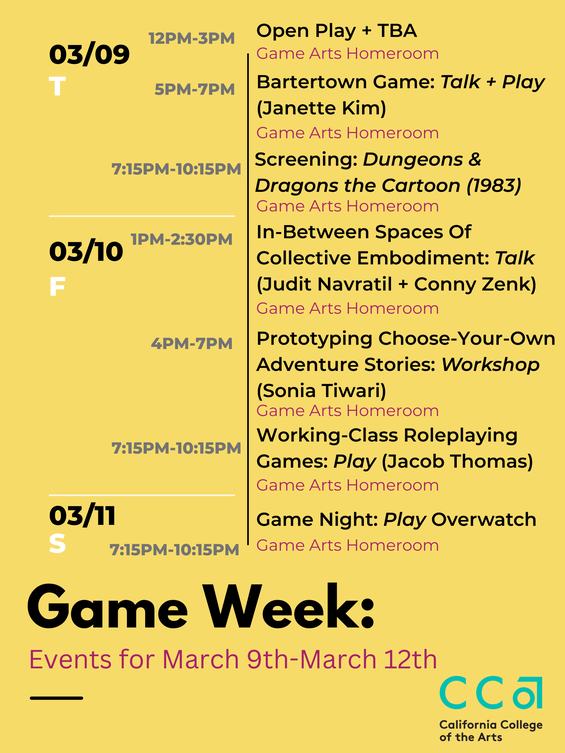 How to get to the Game Arts Homeroom
Please refer below to find the Game Arts Homeroom.  If you are commuting, please refer to this link on different transportation methods to get to the Main Building. The Game Arts Homeroom is room 250 on the second floor. There is an elevator and staircase by the Ceramics/Sculpture Room.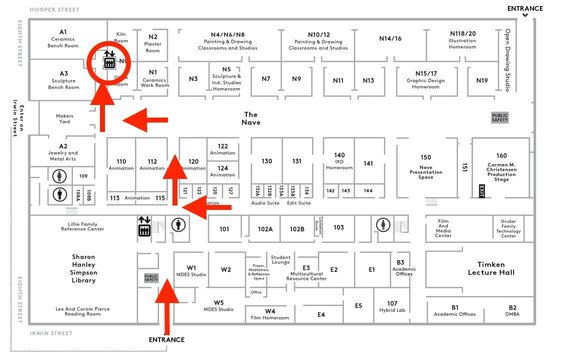 Entry details
Open to CCA Community!
In this series