Shops, Studios, + Labs
Online Studio Resources
Online Studio Resources
Spring 2021: On-Campus Studio Access Planning.
This Spring, CCA intends to open access to on-campus studios and shops when we are permitted to do so by the San Francisco and Alameda Departments of Public Health (DPH). In order to ensure health and safety and to comply with all DPH rules, studio capacity and hours will be limited and subject to change. Priority of access will be given to graduating seniors and graduate students. Plans are currently being put in place by studio staff, and we will notify students and faculty by email when the school's on-campus shops and studios are permitted to open.
---
San Francisco Backlot Outdoor Maker Space
The CCA Shops and Facilities staff have refreshed and renovated the San Francisco Backlot as an active studio/classroom space. Once San Francisco Department of Health restrictions permit, the Backlot will be available to support hybrid classes, graduating seniors, and graduate students with sheltered workspace, tool checkout, and studio staff onsite. Students and faculty will be notified by email when the Backlot is ready and able to open for use.
---
Studio Manager Office Hours
CCA studio managers are available at shops.cca.edu to answer questions, troubleshoot your project or design, give you advice on tools and materials, and help you figure out solutions that will work in your home studio. Studio staff are also available for one on one appointments through their YouCanBookMe links.
---
Our software coaches are available for one-on-one appointments to help you learn and troubleshoot problems with Adobe Creative Suite, Rhino, Grasshopper, Maya and more! They can also answer questions and give advice about cameras and media equipment, file management, 3D printing, and photo editing.
---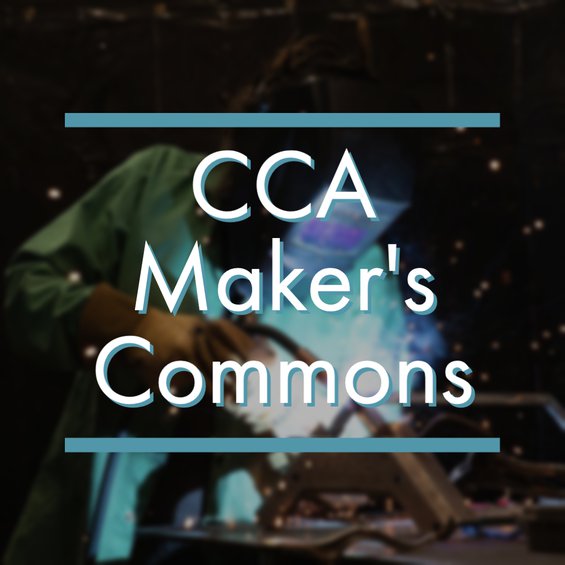 The Maker's Commons is an online community space hosted by CCA's studio management team. "This "virtual shop" is intended to provide opportunities for casual cross-discipline conversation, learning, and collaboration in much the same way how collaborating outside the classroom environment within on-campus studios can allow students from Design, Architecture, Fine Arts, and the First Year Program a chance to interact, learn, and work together. Please join us by clicking the link!