Shops, Studios, + Labs
Online Studio Resources
Online Studio Resources
This semester studio staff are available at shops.cca.edu to answer questions, troubleshoot your project or design, give you advice on tools and materials, and help you figure out solutions that will work in your home studio. Studio staff will be available for one on one appointments through their YouCanBookMe links.
---
We are now accepting appointments! Our software coaches are here to help you troubleshoot Rhino, Adobe Products, hardware troubleshooting, and more! For a full list of software we offer coaching for, please see the list below.
Book an Appointment
To confirm your status as a CCA student eligible for tutoring, use your CCA email address when requesting the appointment. After completing the booking request, the system will confirm you have submitted a request but the appointment is not official until you receive an email from the coach confirming the appointment. To be sure your coach receives your message in time to prepare for the appointment, please make your request at least 48 hours in advance.
---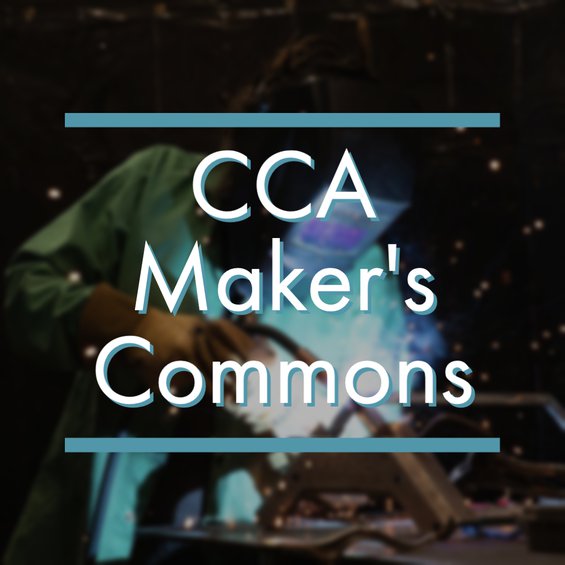 The Maker's Commons is an online community space hosted by CCA's studio management team. "This "virtual shop" is intended to provide opportunities for casual cross-discipline conversation, learning, and collaboration in much the same way how collaborating outside the classroom environment within on-campus studios can allow students from Design, Architecture, Fine Arts, and the First Year Program a chance to interact, learn, and work together.
The Maker's Commons will be a venue for the casual, fun, and social learning experiences that happen in our shops, studios, and labs: live demonstrations, direct access to studio staff and experienced peers, tips about tools and materials, and conversations about critical concerns like sustainability and supporting diversity in our maker culture.