Landscape Improvements and Tree Removal on Oakland Campus
Landscape Improvements and Tree Removal on Oakland Campus
Posted June 1, 2021, 2:11 PM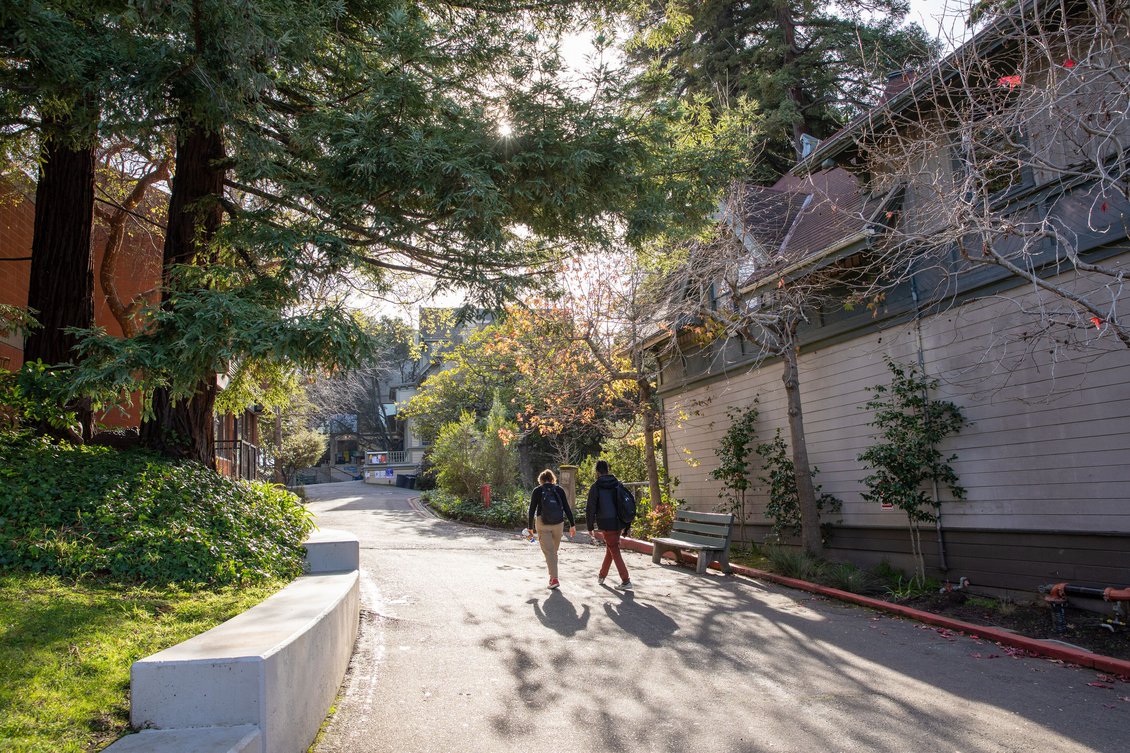 As we prepare to welcome students, faculty, and staff back to campus this fall, those in Oakland will notice several landscaping improvements that have been scheduled for the summer.
With the campus closed due to the pandemic, Oakland's local deer made a delicious snack out of ivy and ground-cover across campus, and some trees and other plants were showing signs of disease. The Facilities team consulted with arborists to conduct soil sampling and testing, performed aggressive trimming of the ivy surrounding Irwin Hall, and re-seeded a section of lawn outside the B Building.
In addition, On June 7 and 8 the Facilities team will remove several diseased or dead trees, which present a safety hazard and cannot be saved. While arborists are on site, some sidewalks and walkways may be obstructed. Specifically, work will occur directly adjacent to the Broadway entrance to campus. Signage will be posted in any affected areas. Work is scheduled between 8 AM and 2 PM, and any closed sidewalks will be reopened at the end of each workday.
Please email campusplanning@cca.edu with any questions.