Weeks of 6/10 + 6/17: No Street Parking in Front of 80 Carolina St, SF
Weeks of 6/10 + 6/17: No Street Parking in Front of 80 Carolina St, SF
Posted June 10, 2019, 9:53 AM
Wednesday and Thursday this week (6/12-13), and Wednesday and Thursday next week (6/19-20), we will not have access to street parking from 7am to 3pm for the block of Carolina Street directly in front of the 80 Carolina Street building in San Francisco due to construction of the new student housing facility across the street at 188 Hooper Street. The construction crew will have a large crane in the street during this time to begin erecting some of the walls for the building, and will need the parking spots in order to maintain through traffic along Carolina Street.
As always, please be aware of your surroundings, read all posted signage, and/or follow directions from construction personnel.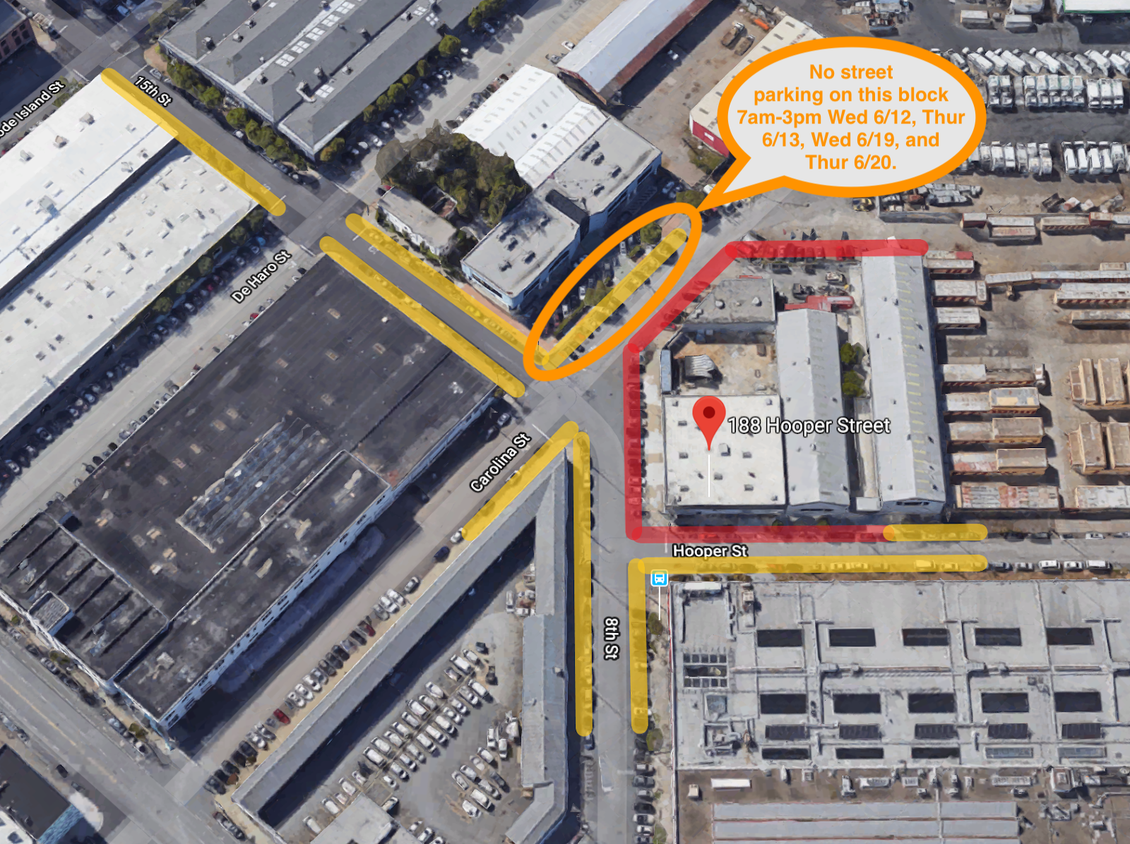 Parking around campus: Yellow areas may have temporary parking closures over the course of the 188 Hooper Street project, red areas are permanent parking closures (until the project is complete in 2020).
This is an informational notice only; no action is required by CCA Community Members.