Campus Unification Update (9/25/18)
Campus Unification Update (9/25/18)
Posted September 25, 2018, 11:35 AM
Updated February 20, 2019, 8:21 AM
As we begin another academic year, we would like to take a moment to update you on CCA's progress towards creating one, unified campus to enrich the learning experience for our students. Below please find updates on major milestones met recently and what to expect in the near term. For any questions related to campus unification, please email campusplanning@cca.edu.
New Student Housing Open at 75 Arkansas (Blattner Hall)
In August 2018, CCA opened Blattner Hall as new student housing at 75 Arkansas Street, just two blocks away from campus. The new building can accommodates more than 200 students and features apartment style, below market-rate housing. A ribbon cutting ceremony was held for the space on September 24, 2018 at 11am and several members of the CCA community attended.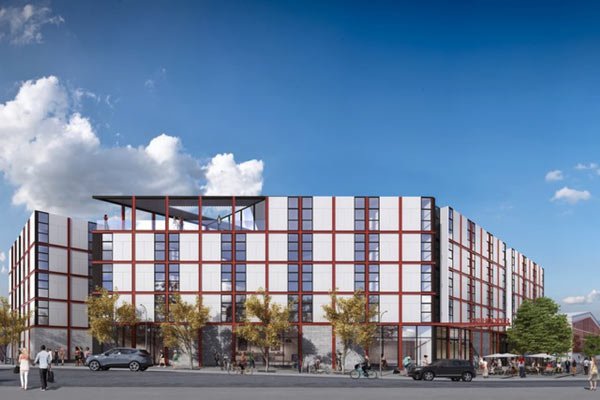 Construction for New Student Housing at 188 Hooper Street Begins
To continue CCA's goals of creating a residential campus, the college is building its first on-campus residence hall in SF, at the corner of Hooper and eighth streets. The five-story building designed by Stanley Saitowitz | Natoma Architects, will accommodate more than 500 students. A ground floor restaurant with a meal plan for residents is planned and the streetscape will feature improvements to be more pedestrian friendly. For construction updates, visit our Campus Planning section on Portal.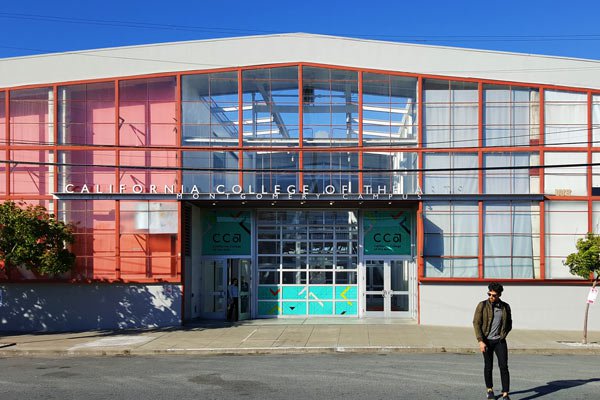 Planning for Renovation of Current San Francisco Main Academic Building Begins
In parallel to the new construction projects, CCA plans to renovate the San Francisco campus main academic building at 1111 8th street. Over the next few months, CCA's campus planning office will be outlining a scope of work for the renovation.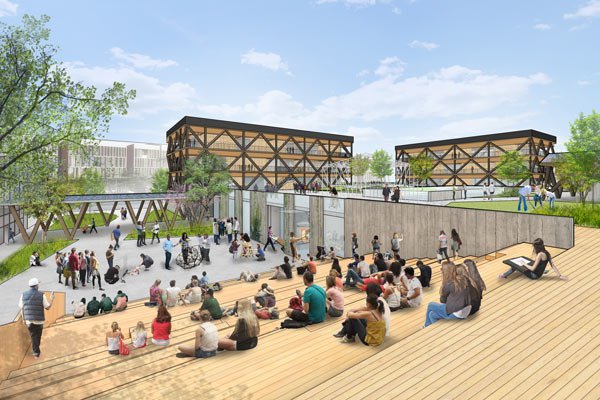 Designs for Expansion of San Francisco Campus by Studio Gang Near Final!
Award-winning architecture firm Studio Gang is finalizing the designs for an expansion of the San Francisco campus. The designs reflect a model of environmental sustainability that connects our community in groundbreaking ways and serves as an evolving platform for learning.
The latest plans are now on display in the A2 café on the Oakland campus and in the Nave on the San Francisco campus (next to the guard's desk).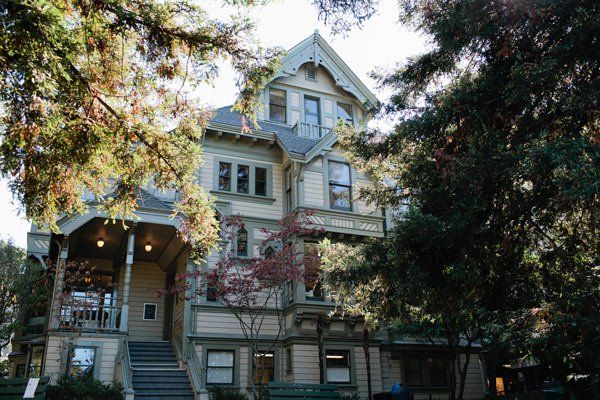 Future Plans for CCA's Oakland Campus Continue
Last year CCA announced our partnership with Equity Community Builders and Emerald Fund (ECB/Emerald) to help us develop a vision for the reuse of the Oakland campus that celebrates our artistic legacy and benefits the greater community. ECB/Emerald conducted a visioning process with our Oakland faculty leadership and CCA staff last year and options under consideration will preserve key historic campus buildings, pair affordable artist housing with market-rate housing and enhance public access to the site. They are continuing meetings with the Rockridge neighborhood to help inform their plans. Details about the plans are available on 5212Broadway.com.