New Student Housing Named To Honor Simon and Kimberly Blattner
New Student Housing Named To Honor Simon and Kimberly Blattner
Posted October 19, 2018, 5:05 PM
Updated November 7, 2019, 11:22 AM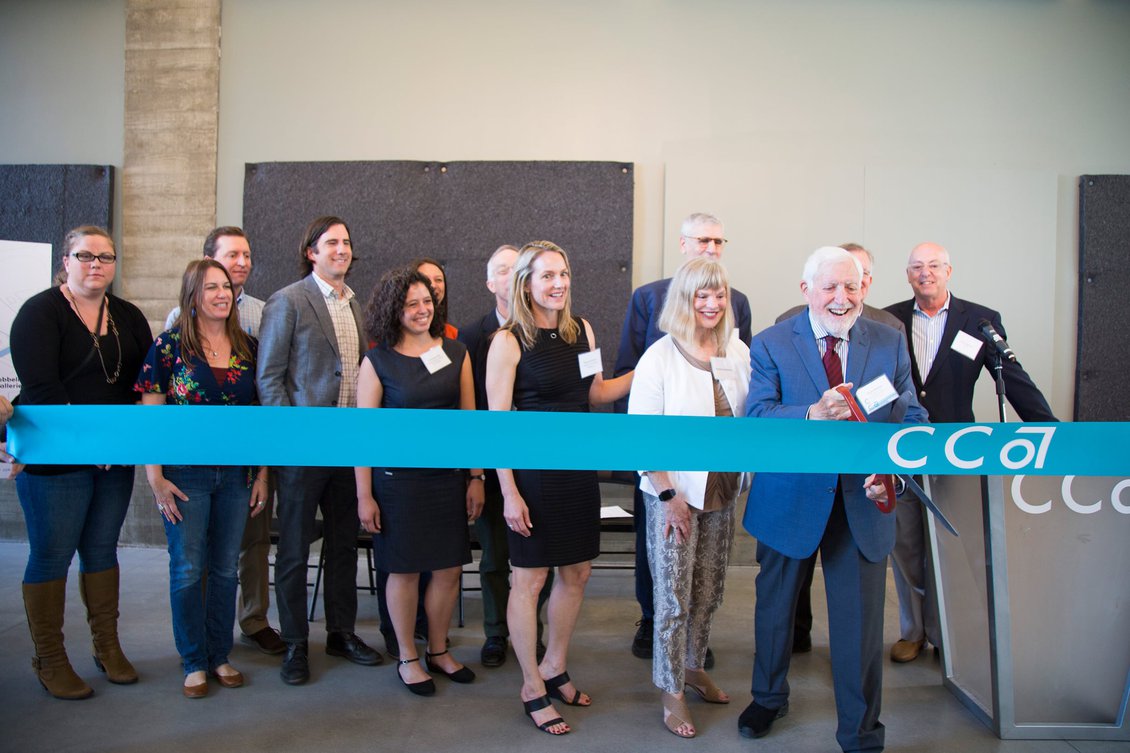 On September 24 , over 100 CCA students, faculty, staff, alumni and friends celebrated the opening of Blattner Hall, CCA's new student residence. Located at 75 Arkansas Street in San Francisco, the residence hall was named to honor CCA trustee Simon Blattner and his wife Kimberly.
The Blattners' vision and generosity made the development of this new facility possible. "We recognize the pressing need for student housing in the Bay Area, and today I am proud to be part of CCA's efforts to offer below-market-rate housing to its students," says Simon Blattner. "Located at the center of the Dogpatch, Potrero Hill, and Mission neighborhoods, Blattner Hall will bring young creative talent to this area of San Francisco while helping to alleviate housing shortages for college students."
Less than three blocks from CCA's San Francisco campus, Blattner Hall can accommodate over 200 students, including continuing, transfer, and graduate students.