Oakland Campus Update from Provost Tammy Rae Carland
Oakland Campus Update from Provost Tammy Rae Carland
Posted August 28, 2017, 12:00 AM
Updated November 7, 2019, 11:08 AM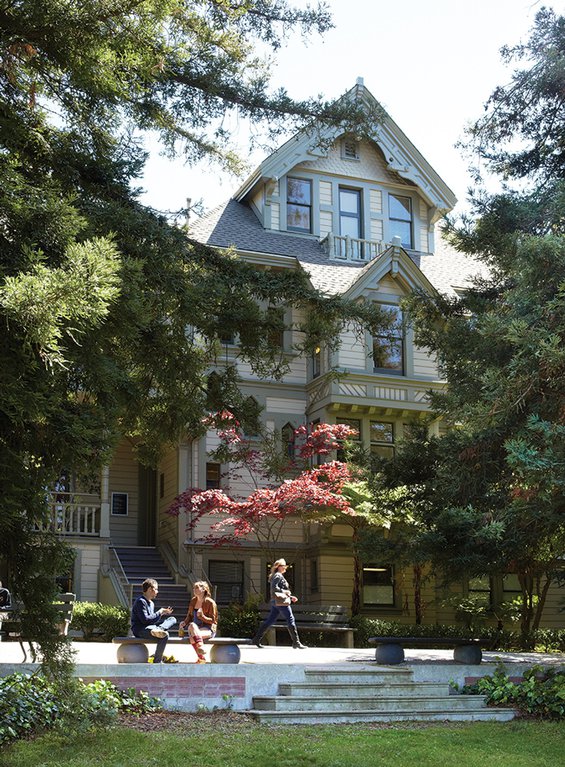 Dear CCA faculty and staff,
I'm writing to update you on the progress made over the summer regarding long-term plans for the Oakland campus. As you know, in order to improve and strengthen the educational experience at CCA we will unify our programs and operations in San Francisco for the academic year 2021-22. ALL Oakland-based programs and facilities will be relocated to San Francisco.
We recognize that this is a big change for everyone, especially East Bay-based faculty and staff, and that there will be a natural, and necessary, adjustment period. We are committed to providing timely information on the unification process and soliciting your feedback as we move forward.
The future of our Oakland campus remains a key focus in our campus planning efforts. In April we entered into a preliminary agreement with Equity Community Builders and Emerald Fund (ECB/EF) to help us identify a range of opportunities for the campus. Our goal with this agreement was to work in partnership with ECB/EF to explore prospective uses of the Oakland campus that celebrate CCA's artistic and educational legacy and benefit the greater community.
Through a visioning process conducted with CCA staff and Oakland faculty leadership, the ECB/EF team developed several options for discussion. Options under consideration will preserve key historic campus buildings and landscape, honor our arts legacy, provide affordable artist housing and studios coupled with much-needed market rate housing, and enhance public access to the site.
These options will be presented to CCA's Board of Trustees at the September 19 meeting for their consideration. Next steps would include a broader community outreach process to neighbors and other interested groups to solicit feedback.
I'd like to thank all the staff and faculty members who participated in the summer visioning sessions. I'm especially grateful to the chairs of the Oakland-based programs for their insight and leadership during this time of transition.
You can find more information about the unification process in a new section on the CCA website, which includes a timeline, student housing construction information, sustainability objectives, and a new video from Studio Gang.
We value your thoughts as we continue advancing the plans for our campuses. Should you have questions or want to provide input, please send an email to campusplanning@cca.edu.
Sincerely,
Tammy Rae Carland
Provost