The Wind in My Hair
Posted October 21, 2022, 8:40 AM
Updated October 21, 2022, 7:23 PM
---
One Day Public event, Live Performance, Poem Reading, and Artists' Talks to Show Our Community Solidarity with Brave Women in Iran. 
November 12,  2022, Clarion Alley 12pm to 2pm
---
The Wind In My Hair is an event organized by Katayoun Bahrami and presented by Clarion Alley Mural Project, in collaboration with CCA Center for Art and Public Life and ARTogether showcasing the Iranian community and their allies in the Bay Area and beyond, to stand in solidarity with Iranian women and to call for the end of excessive violence against protesters in Iran. Together, we call on all communities to support human rights. The protests in Iran have deeply moved and shaken us all—some of us are directly affected; others stand in strong solidarity as allies.  
---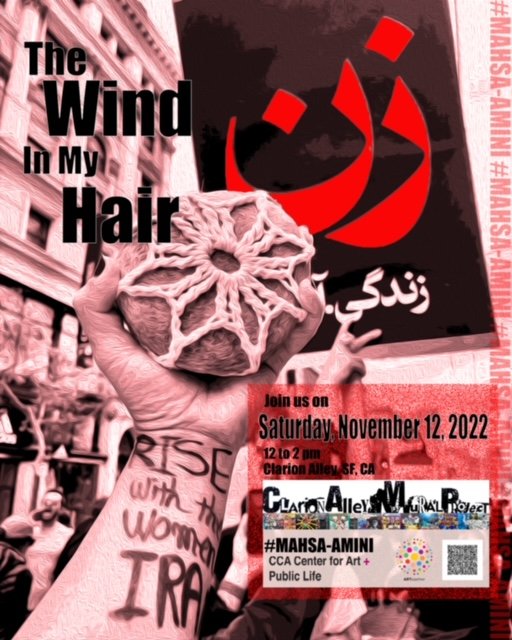 ---