A series of four messages to our community, with strategies and resources for online learning and art activism compiled by Sam Vernon in fall 2020.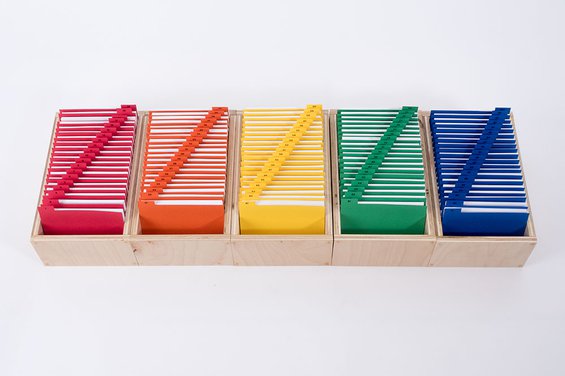 1/4: How do we engage community right now?
As the current Faculty Coordinator of Creative Citizens in Action, I have had the inspired opportunity to witness members of our school community come together while physically apart this semester. We meet on Zoom to learn, share, and organize. We spread the word about issues that matter through our social media channels. We text, email, and call to check-in and send words of encouragement. We have responded to the realities of social distancing with incredible strategies for online learning and art activism. READ MORE
---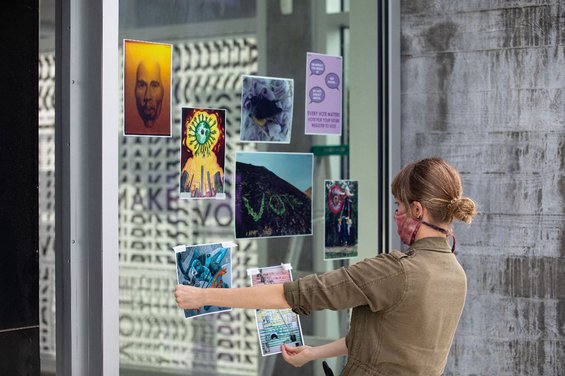 2/4: What does collective work look like? 
We are days away from a historic moment. In response to a wave of critical issues, we began organizing. I'm inspired by the dynamic work Creative Citizens in Action has achieved over the past weeks. As Faculty Coordinator of this important initiative, I witness students, faculty and staff mobilized to vote, lead and learn through creative activism and online events... As a school community we continue to grow and support each other despite fear, anxiety and real challenges due to social distancing and the impacts of COVID-19. We respond with urgency and resilience. READ MORE
---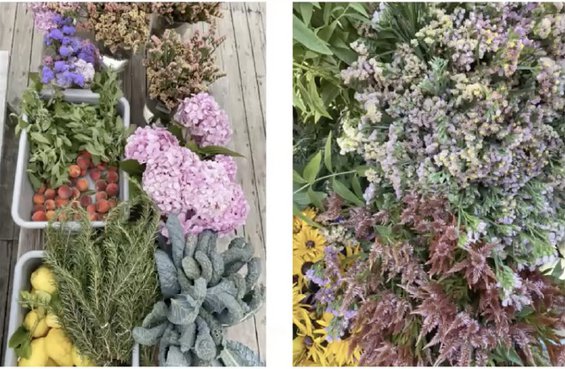 3/4 How can we feed our bodies, hearts and minds?
On November 16, 2020, creative members of our community gathered on Zoom to learn, share, and organize for Second Helping, Part One of CCA@CCA's Post-Election Town Hall series. We discussed critical issues including food justice, direct-action work, mutual aid, and art activism. We laughed, remarked, and sang. We called-in audience members, uplifted in the aftermath of the election, and celebrated people who are feeding our bodies, hearts, and minds. READ MORE
---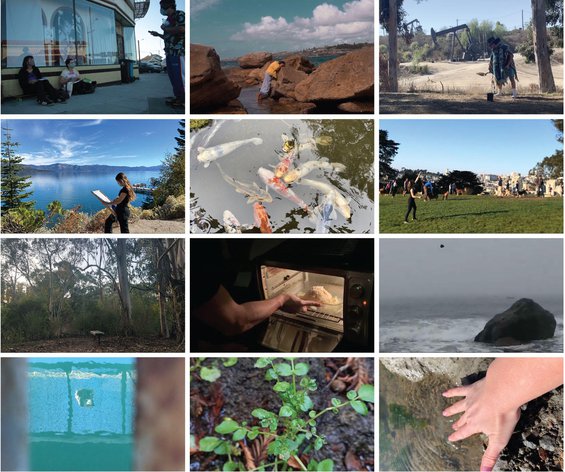 4/4 What have we accomplished together?
On December 10, 2020 faculty members who were awarded micro grants for democratically engaged course-related projects gathered together to discuss their experiences. We shared pedagogical frameworks for online learning, activism and distributing ideas and outcomes across states, countries and continents. We discovered our work is global and impactful, touching on issues ranging from climate change to worker's rights to finding truth in complicated political spheres. Our faculty and students collaborated with an international group of thinkers, artists, designers and organizers, resulting in truly dynamic virtual events, exhibitions and publications.  READ MORE