CCA 2023 FACULTY EXHIBITION – STORIES OF US
CCA 2023 FACULTY EXHIBITION – STORIES OF US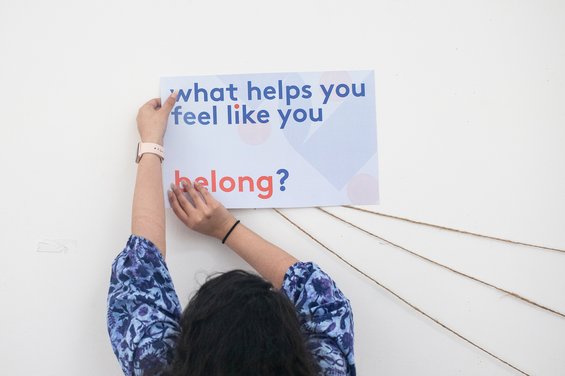 All current CCA faculty are invited to sign up to participate in the 2023 CCA Faculty Exhibition, stories of us. On view at the CCA Campus Gallery from August 30 through October 6, 2023, stories of us will feature work by current CCA faculty that explores personal stories of belonging, care, and community. The sign-up deadline is August 18th.
The stories we tell ourselves and others, about us, craft our own personal narrative related to othering and belonging. How, as a faculty member at CCA, does your work construct new ways to see and be? What helps you feel like you belong here? How do you integrate care and community into your practice?
We are looking for work—visual or non-visual—that reflects your personal story (and how it places you in the world). With this exhibition, we're hoping to activate the new CCA Campus Gallery with work by CCA faculty that may serve as an example to students as they cultivate their own sense of belonging at CCA and beyond.
The stories of us exhibition concept is inspired by an audio project of the same name by CCA@CCA Student Fellow, Layla Namak (MArch 2025). Layla's project invites CCA faculty, staff, and students to record themselves reflecting on experiences of belonging and othering. The faculty exhibition will include a listening and recording station for this project, and we encourage all members of the CCA community to contribute to Layla's growing archive of voice narratives. All faculty can contribute a recording, regardless of participation in the exhibition. Learn more ➞
Dates and Key Information:
Exhibition Dates: August 30 – October 6, 2023
Exhibition Location: CCA Campus Gallery, 1480 17th Street, San Francisco
Artwork Drop-off: August 22-24, 2023, 9am-4pm, during Faculty Week
Artwork Pickup: October 9-12, 2023
Point of contact: exhibitions@cca.edu